Samsung Galaxy Unpacked event date confirmed?! Samsung has displayed the Galaxy S22 Ultra release date and a sneak peek of the device itself. Through the QR code the date of the event was leaked.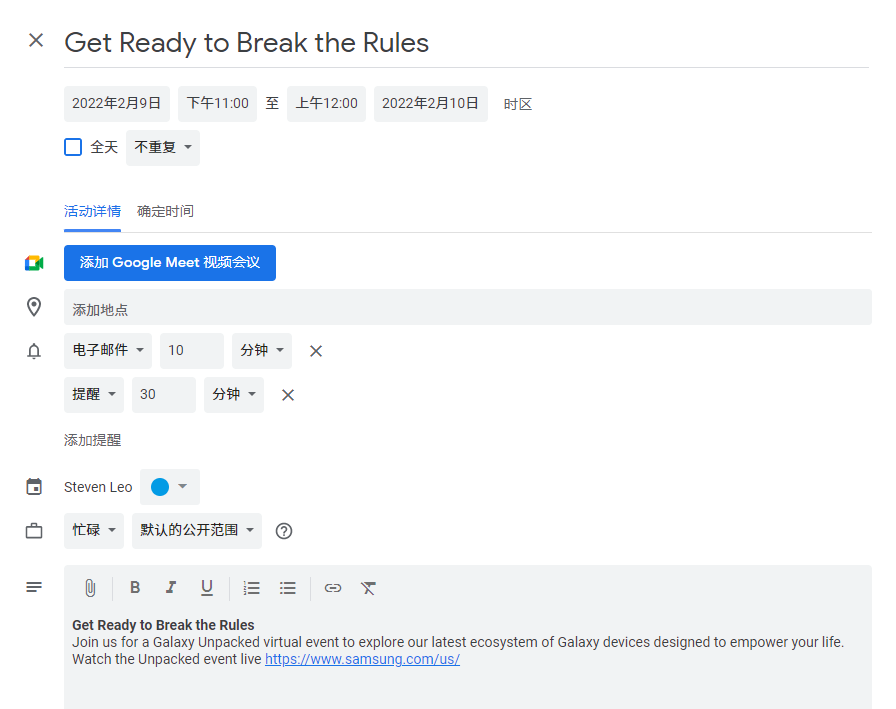 In the "Add to calendar" function, Samsung has set the event name to Get Ready to Break the Rules while the event data and time is displayed on the meeting menu. It will commences from 9th Feb 11pm onward.
Apart from the Galaxy S22, they will also bring the Galaxy Tab S8 series while S22 Ultra will adds in features from existing Note series.