Apart from the Galaxy S22 launch on the next Samsung Unpacked, Samsung will also be unveiling the Galaxy Tab S8 series. Recently, there is some design render of the Galaxy Tab S8 leaked on the internet which shows the design element of the S8 tablet.
According to @evleaks, the Tab S8 is available in S8 standard, S8 5G, S8+ 5G and S8 Ultra 5G. While there is no specific model number, we can see that the Samsung logo and S-Pen slot is much closer. The Galaxy Tab S8 also precede the design elements from the S7 series with Full View display but now it brings contrast on the S-Pen slot.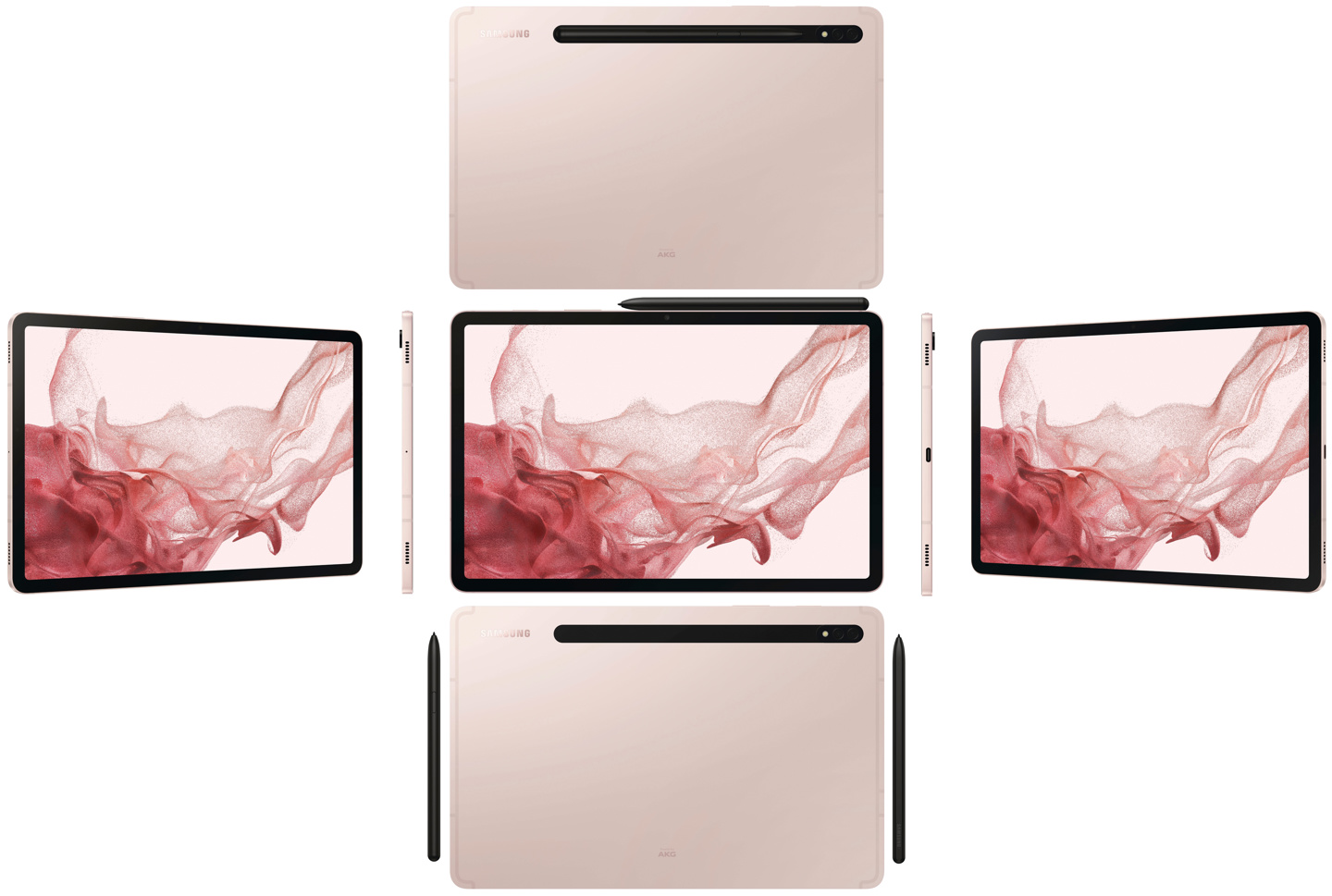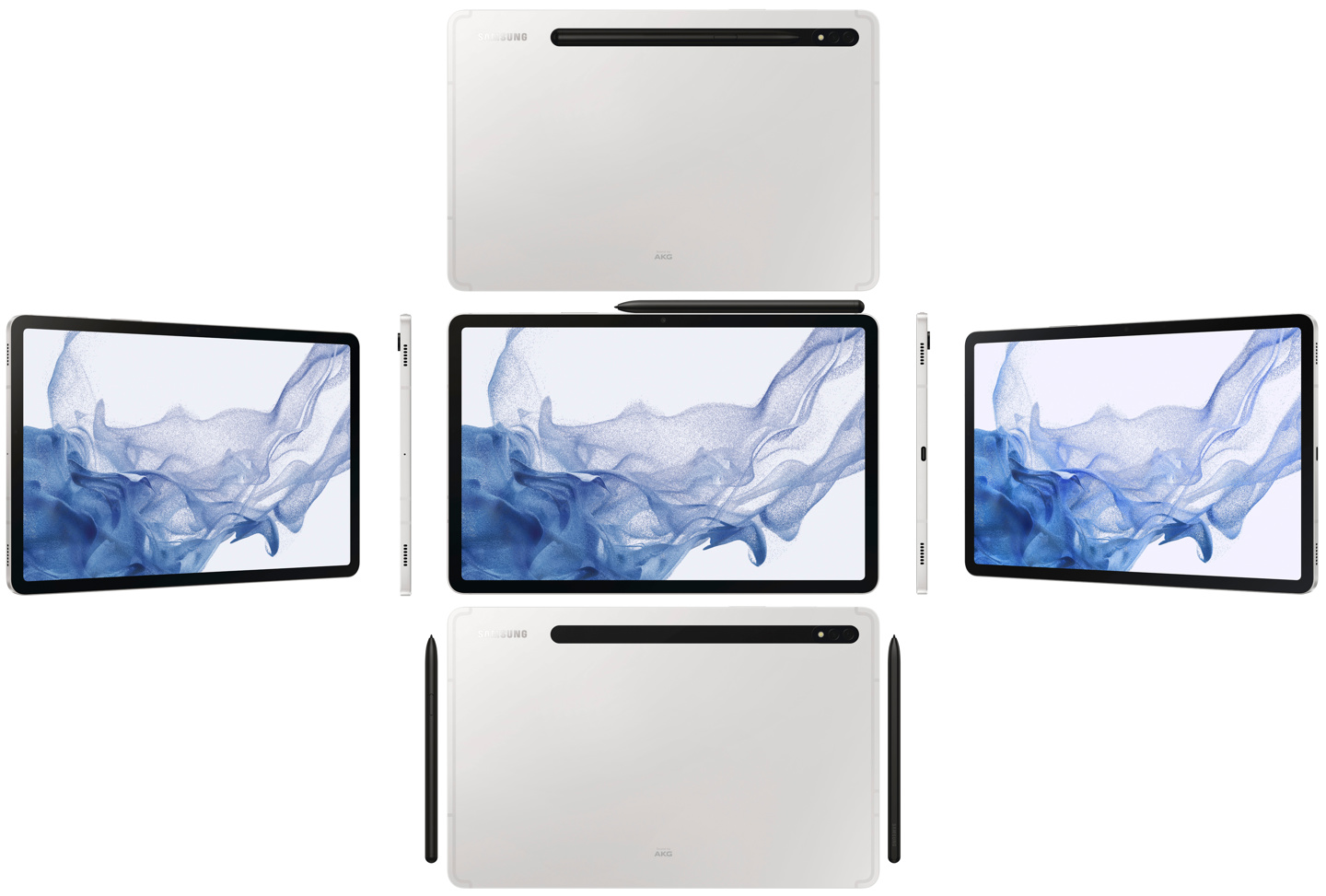 all Galaxy Tab S8 series are equipped with Snapdragon 8 Gen1 processor, while S8 and S8+ are equipped with 8GB RAM and 128GB / 256GB ROM, and S8 Ultra is equipped with 8GB / 16GB RAM and 128GB / 512GB ROM. In addition, the S8 will be equipped with an 11-inch LCD screen with 2560 x 1600 resolution and 120Hz refresh rate.
Then, the S8+ features a 12.7-inch Super AMOLED screen with 2800 x 1752 resolution and a 120 Hz refresh rate, and the S8 Ultra features a 14.6-inch Super AMOLED screen with 2960 x 1848 resolution and a 120 Hz refresh rate!
More details will be revealed on the Galaxy Unpacked. Stay tuned!