Looking for a new Macbook, iPhone or iPad or even some accessories for your Apple gadget? The Apple authorized reseller – Switch located at Straits Quay Penang will be organizing "Closing Down Clearance" sale right now till  14th November 2016 with Apple products up to 50% off!
Clearance price for Macbook is here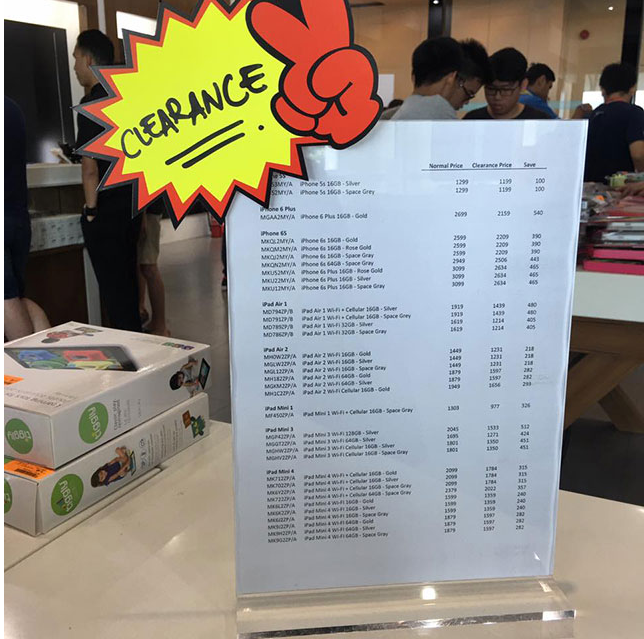 If you planning to own some of these gadget or decided to give it to your friend, it's time to visit Switch @ Straits Quay – 3A-1-13 & 13A, Straits Quay, Jalan Seri Tanjung Pinang 3, 10470 Tanjung Tokong, Pulau Pinang, Malaysia.
Source : Moretify