If you wanted to try out Apple iOS but doesn't have enough budget, the iPhone SE is right for you. One of the Apple authorized reseller – Switch has announced today that the iPhone SE (16GB variant) is now available for a price at RM1,699 which is RM250 less than its recommended retail price.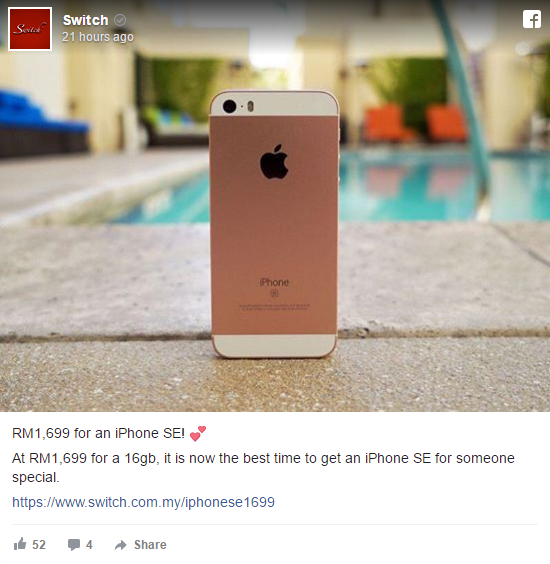 If you keen for a small but decent 4 inches Retina Display, the iPhone SE could suit your need as it comes with decent hardware in a revamped design of the iPhone 5(S).
Interested? Heads up Switch official site to grab your iPhone SE!