The HTC One M8 Eye and the other HTC One series smartphone has few similarities and differences in the sense of the camera and hardware upgrade. This One M8 Eye distinct itself from the rest with the "3rd eye", which is born to capture and retain images better just like the HTC One M9+. Market with a mid-range price tag, does this smartphone offers the best functionality that you desire? Let's tested it out!
HTC One M8 Eye specification:-
Android 5.0.2 (HTC Sense 6.0)
5′ Full HD Super LCD 3 (1920 x 1080 resolution at 441ppi)
Snapdragon 801 quad-core processor clocked at 2.23Ghz
Adreno 330 graphical processor
2GB RAM / 16GB ROM
support up to 128GB microSD expansion
13MP rear camera / BSI sensor/ F2.0 aperture/ AF/ Dual LED flash
5MP front camera / BSI  sensor/ F2.0 aperture
146.4 x 70.6 x 9.4~4mm
160g
supports 4G (single SIM only)
2600mAh battery capacity
Recommended Retail Price: RM1399
Exterior design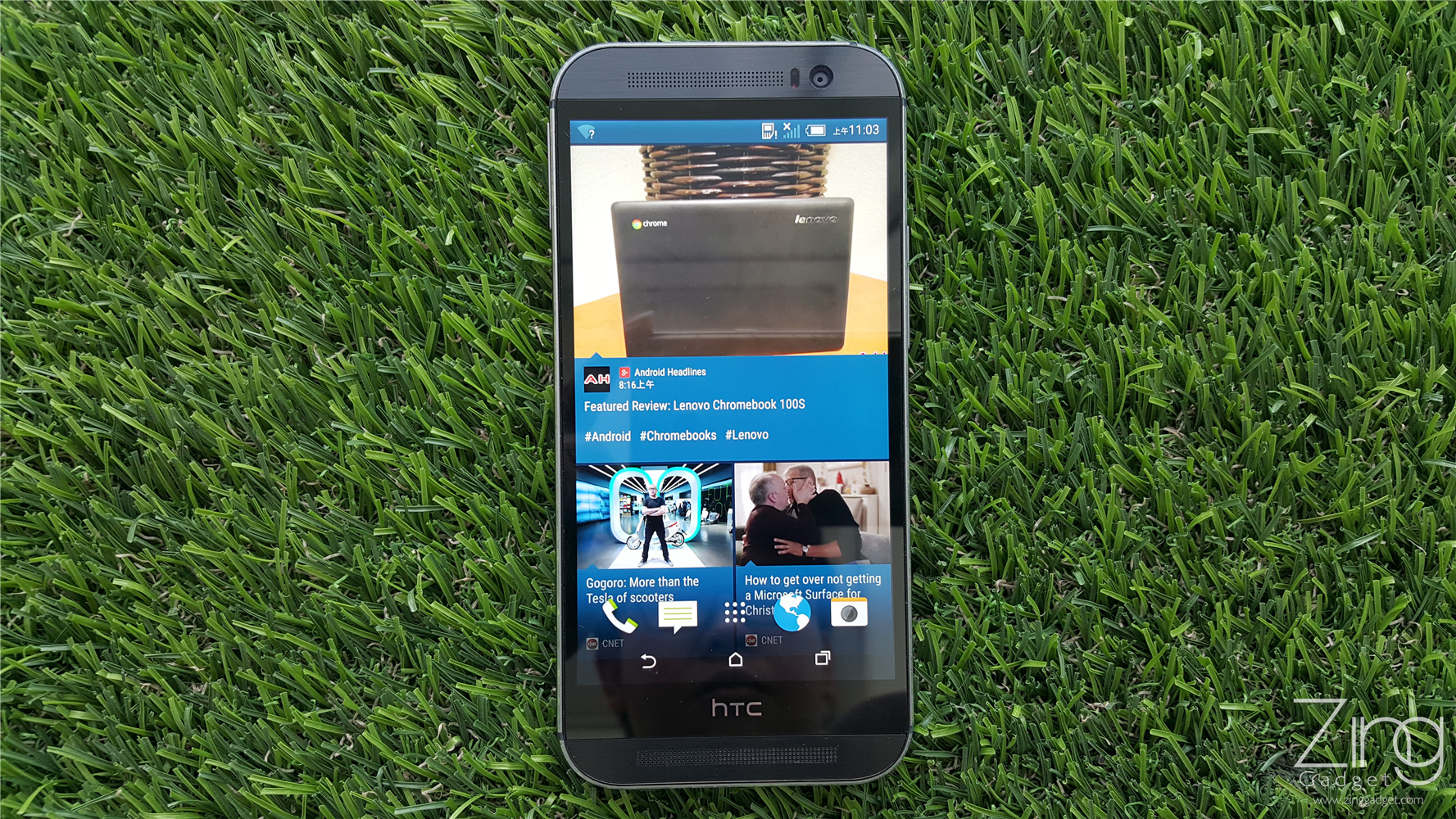 The HTC One M8 Eye gives a strong sensation of HTC even when the logo were removed. This M8 comes with an iconic design that HTC has been use for years and comes with a dual camera on the back as seen on One M9+. The rear camera has some resemblances on the HTC One M7 as the alternative camera is located on the top of the main camera.
It has an entirely similar outlook as the HTC One M7 with the stereo BOOM sound speaker on the front.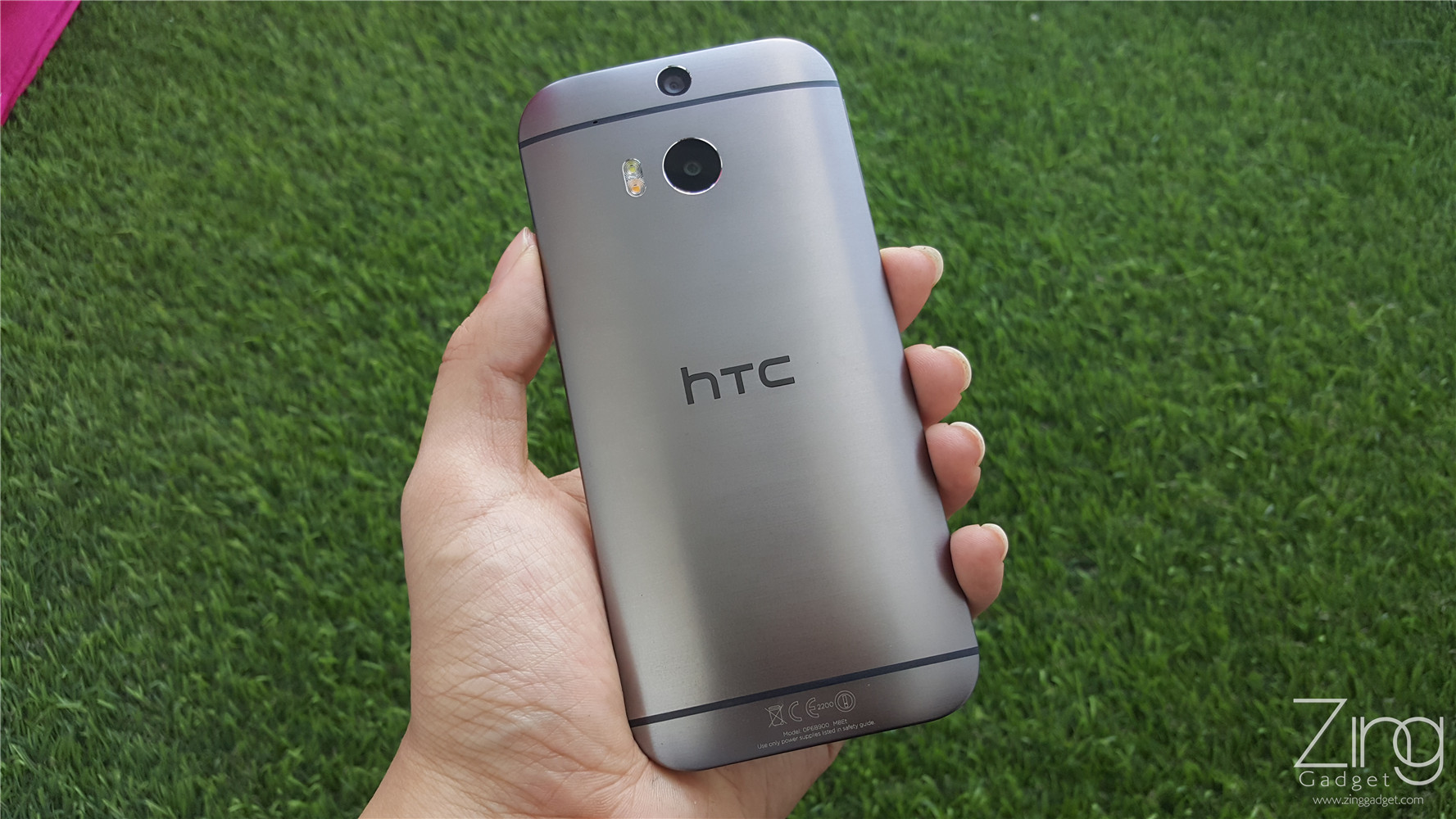 The curvy rear panel inspired from One M7 gives a better grip of the smartphone. Besides, the addition of brushed metallic elements enhances the texture and appearance to a greater extend.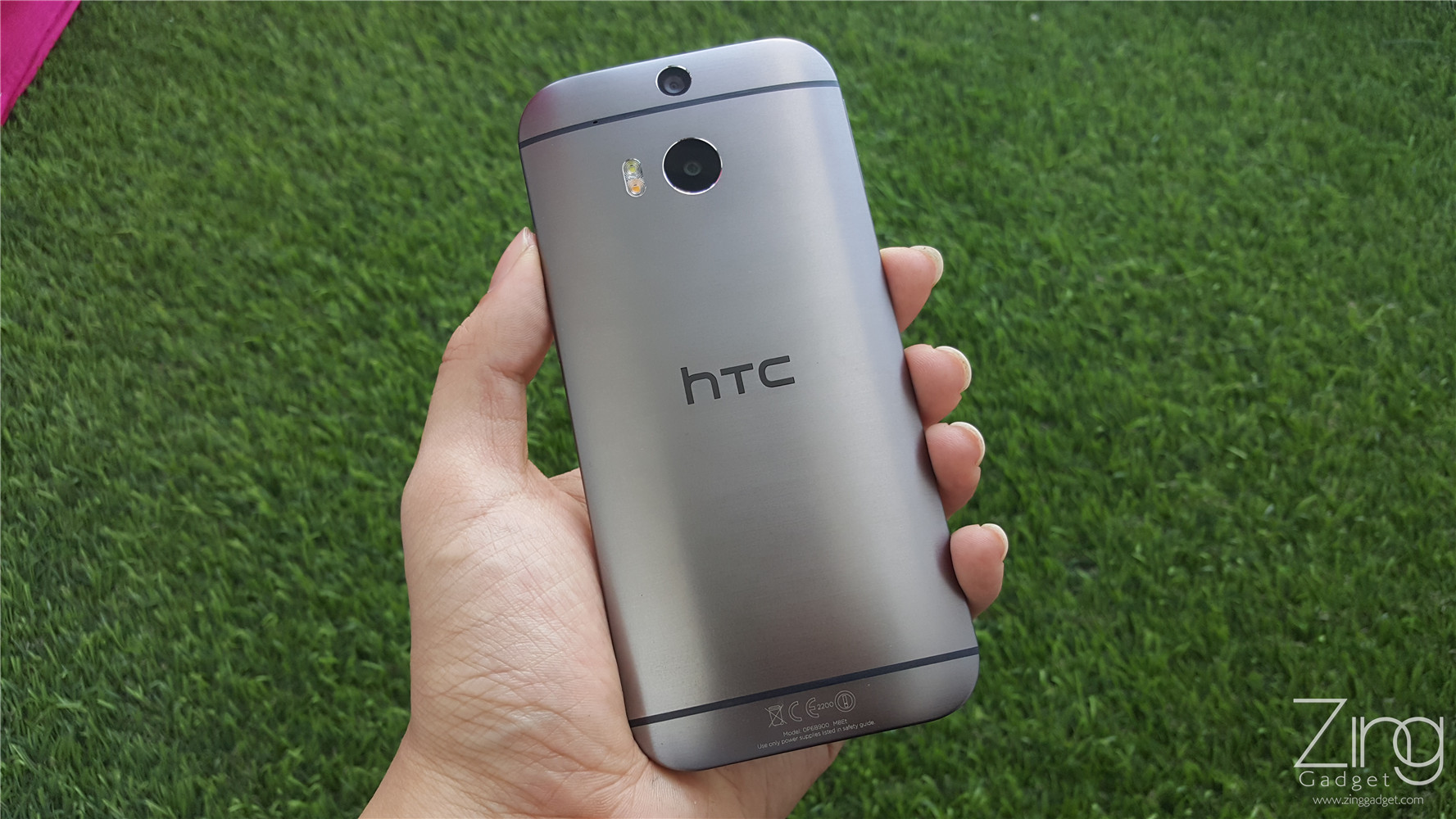 13MP Duo-camera with dual-LED flash!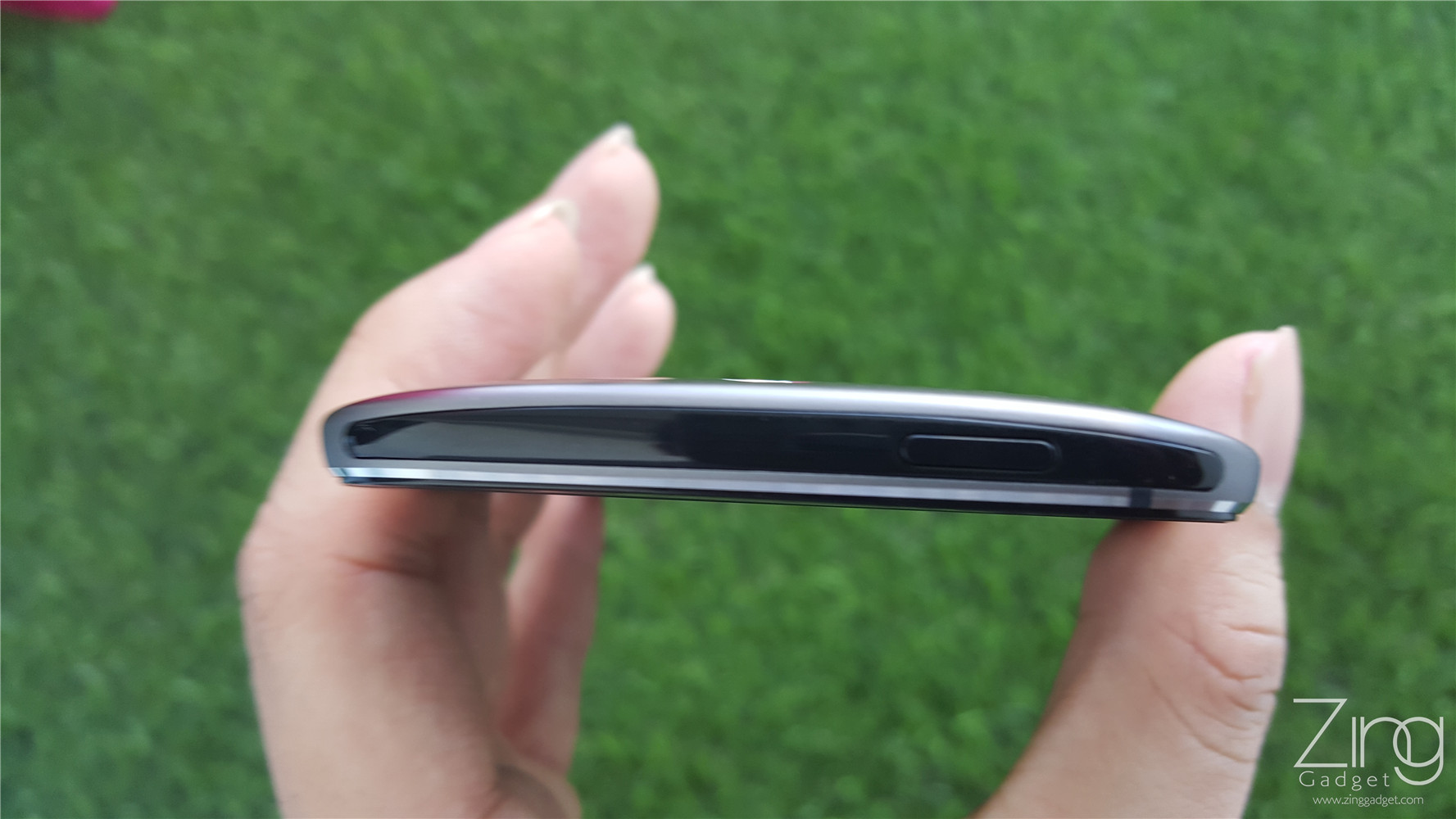 Instead of going full metallic, the top part of the smartphone was covered by plastic and it is also a fingerprint magnet!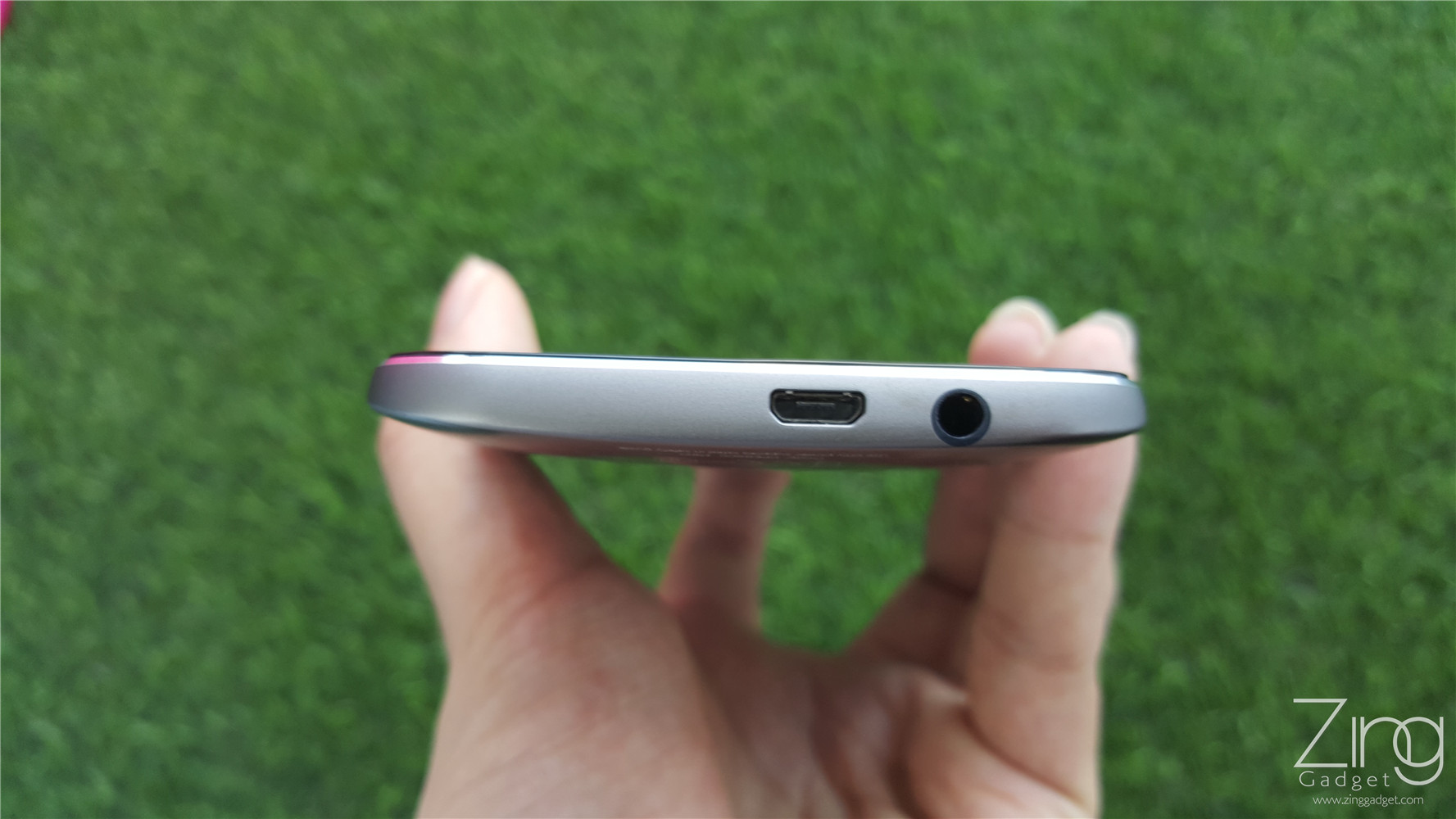 Common ports such as microUSB and 3.5mm audio jack are located on the bottom.
HTC One M8 Eye uses the Nano SIM as the one and only SIM slot located in the left. The right slot is dedicated for storage expansion with microSD which is located slightly above the volume rocker. The metallic element is a big plus for this smartphone as the whole device now appears more slim and elegant.
Display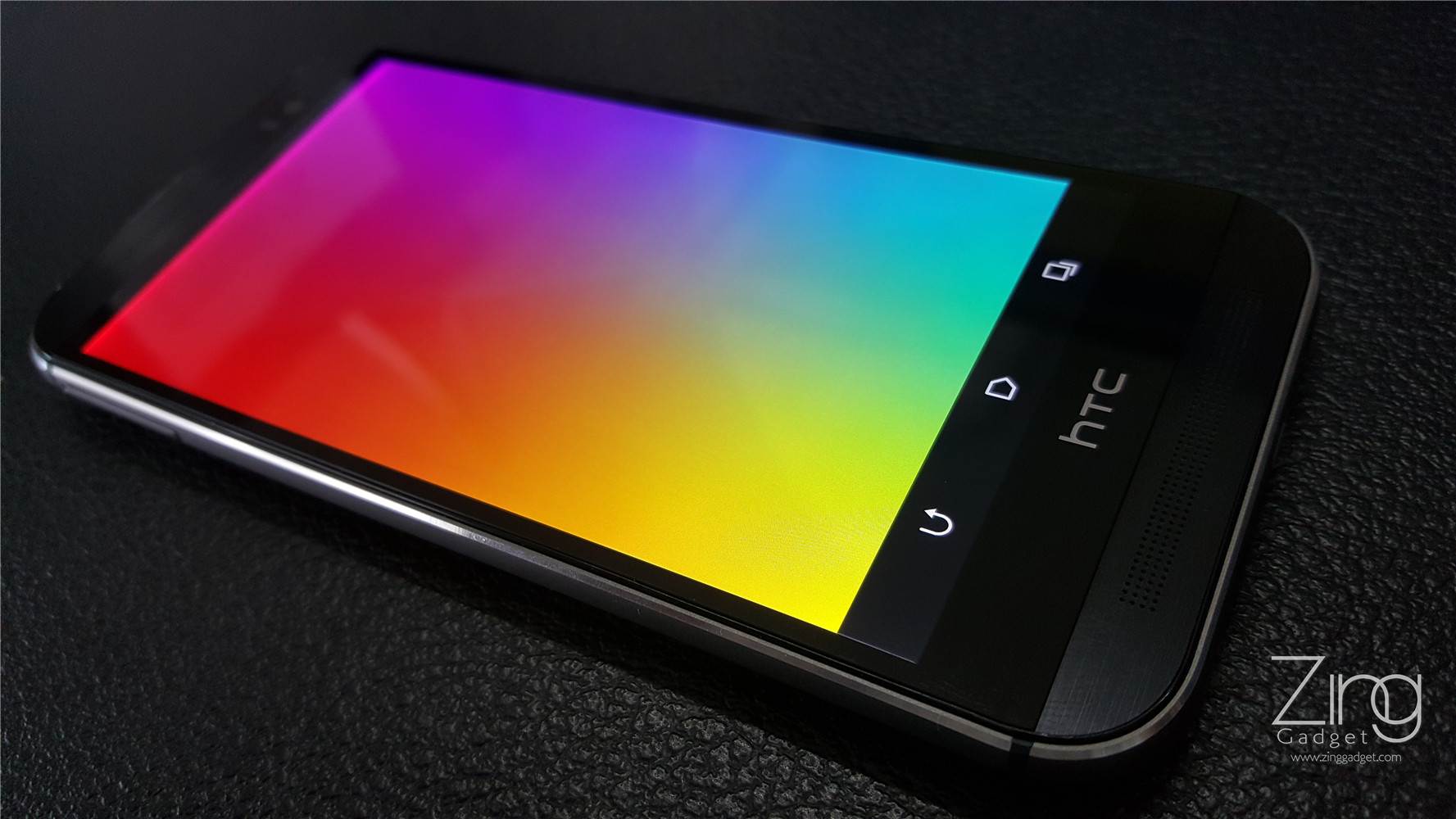 The 5 inches Super LCD display provides Full HD resolution up to 441ppi.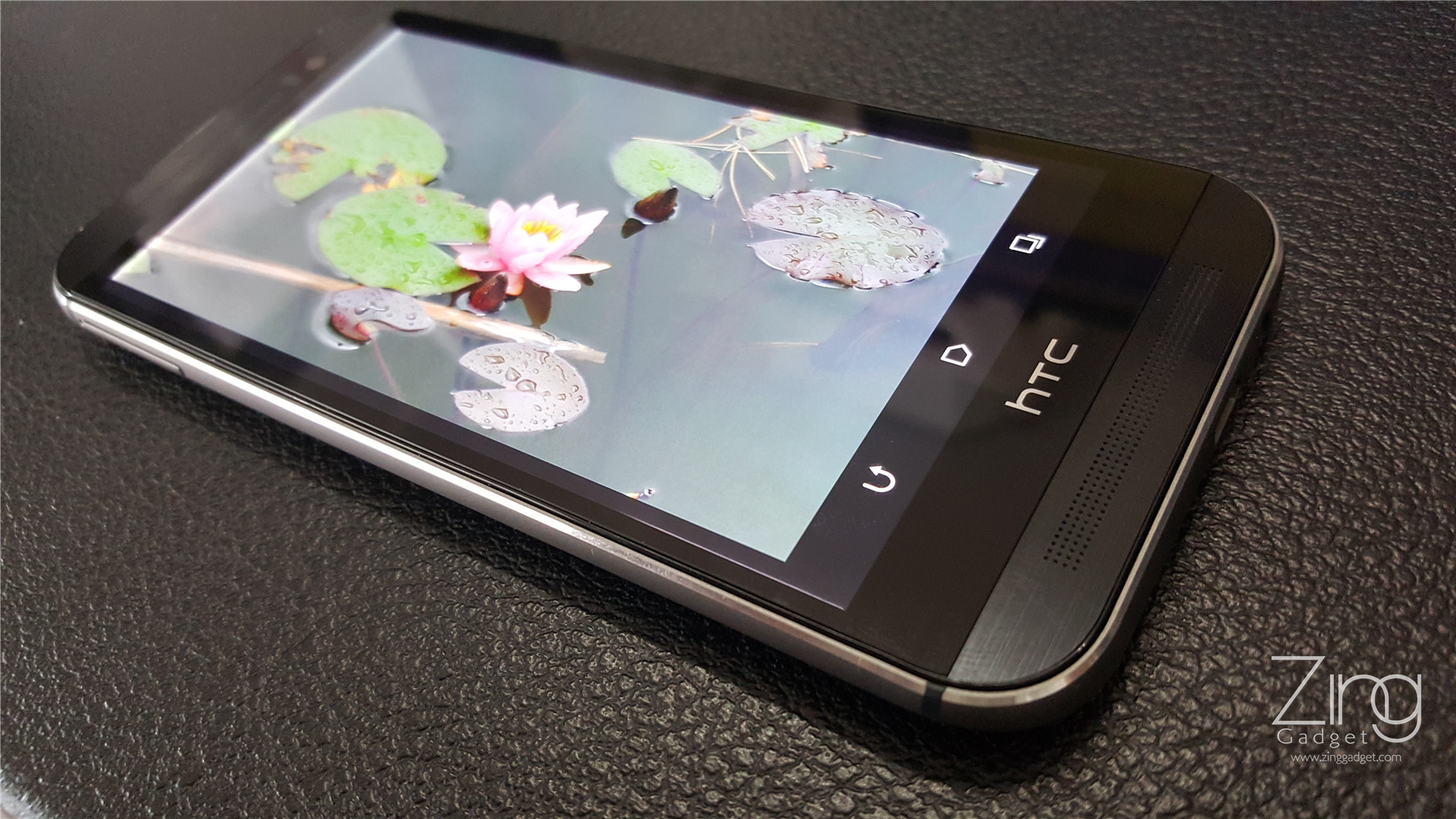 Luckily the colors aren't over saturated and appears well-toned.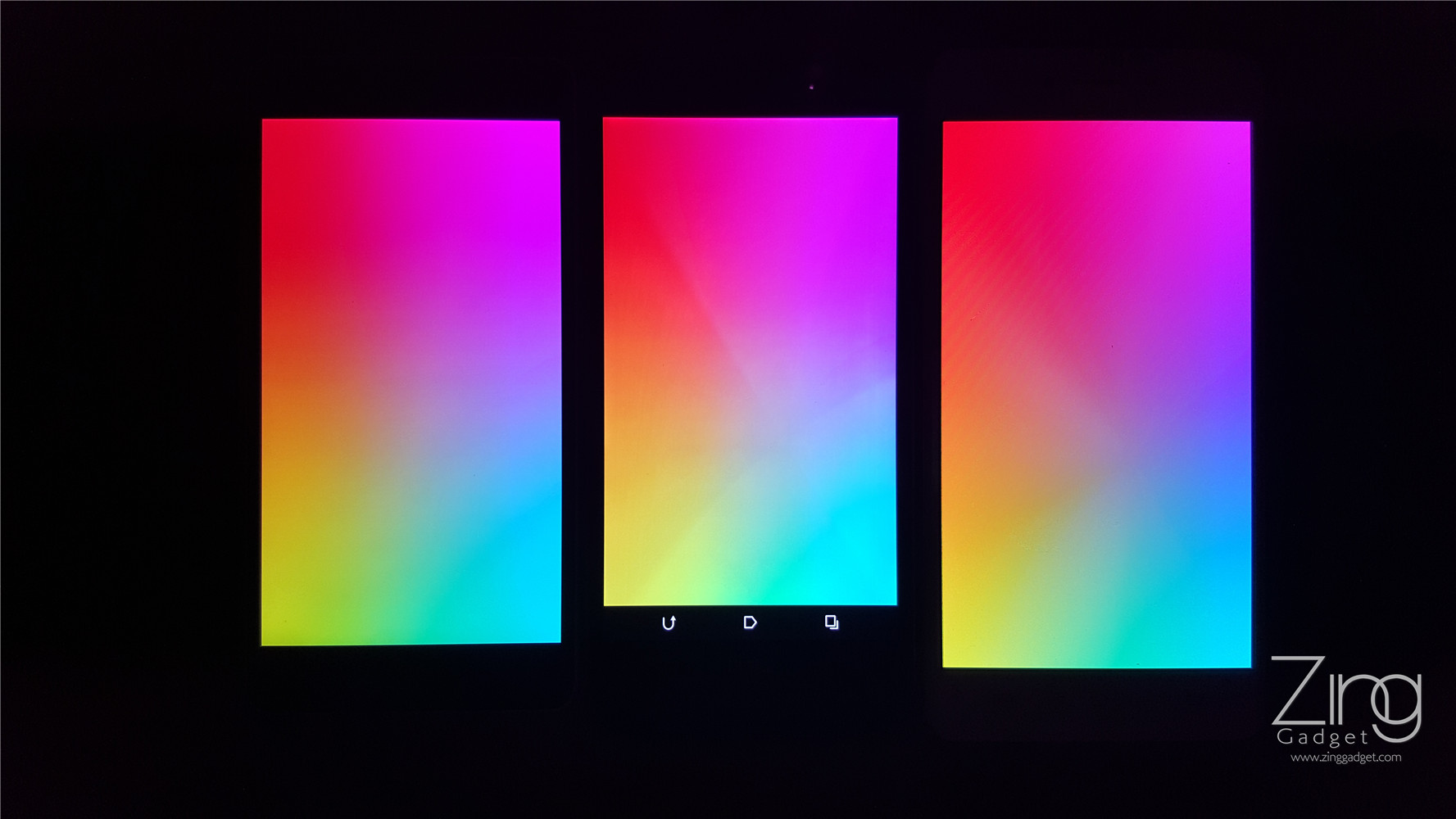 In contrast to IPS from Mi 4i (left) and AMOLED from Vivo X5 pro (right), the vividness of the display certainly does not reach the IPS standard but the colours are accurate and balanced.
Once tilted, the IPS display on the Mi 4i (left) has gone blurry and appear whitish. Meanwhile, the One M8 Eye's Super LCD3 still performs great.
Camera

The 'eye' of the HTC One M8 Eye are both 13MP in the rear and 5MP in the front. The rear camera comes with a tiny camera on the top and dual tone LED flash with BSI sensor that performs much better than normal CMOS sensor in retaining better quality of images.
In the camera interface, the HTC One M8 Eye supports many modes that are clear and simplified as shown in below.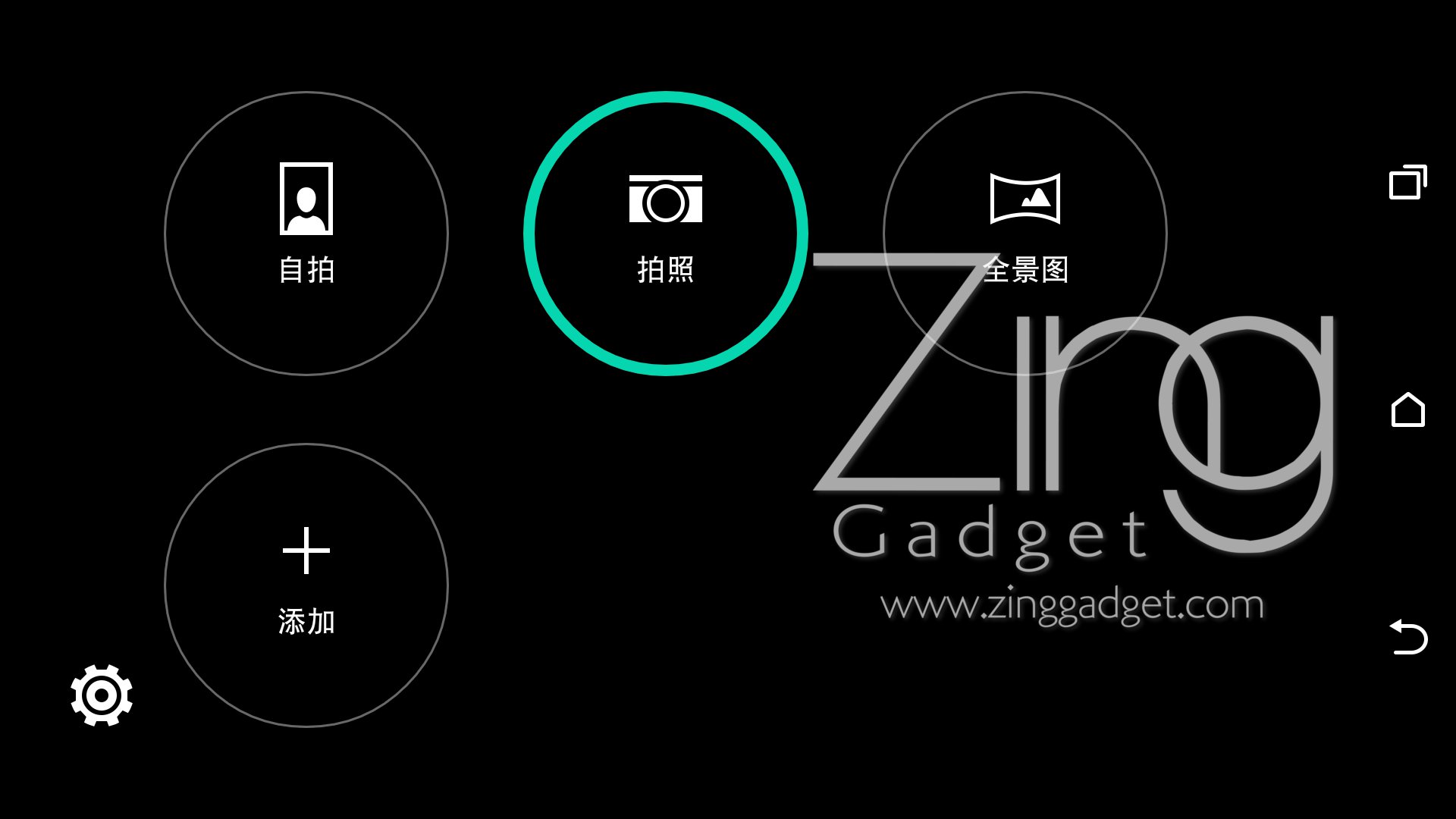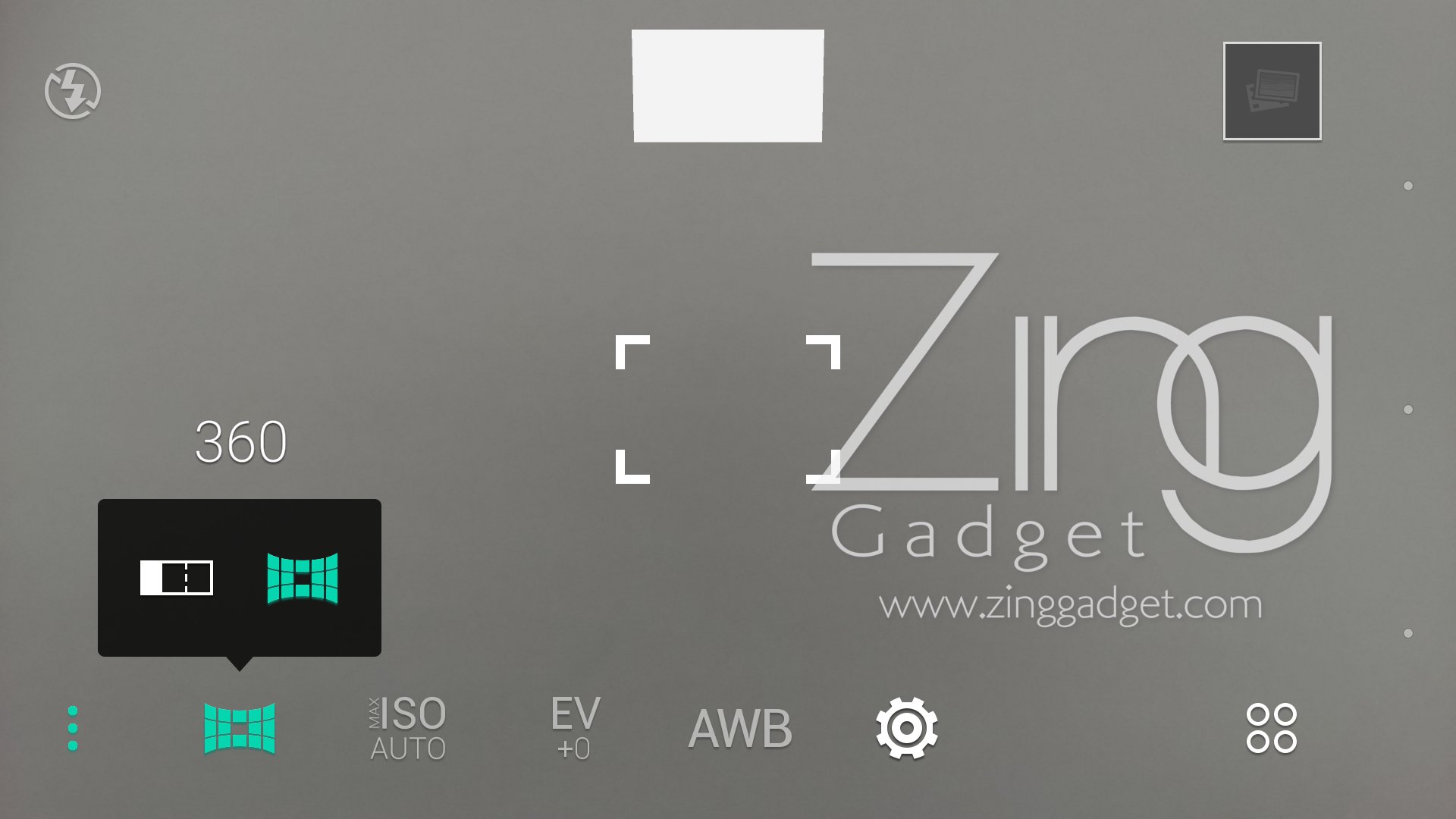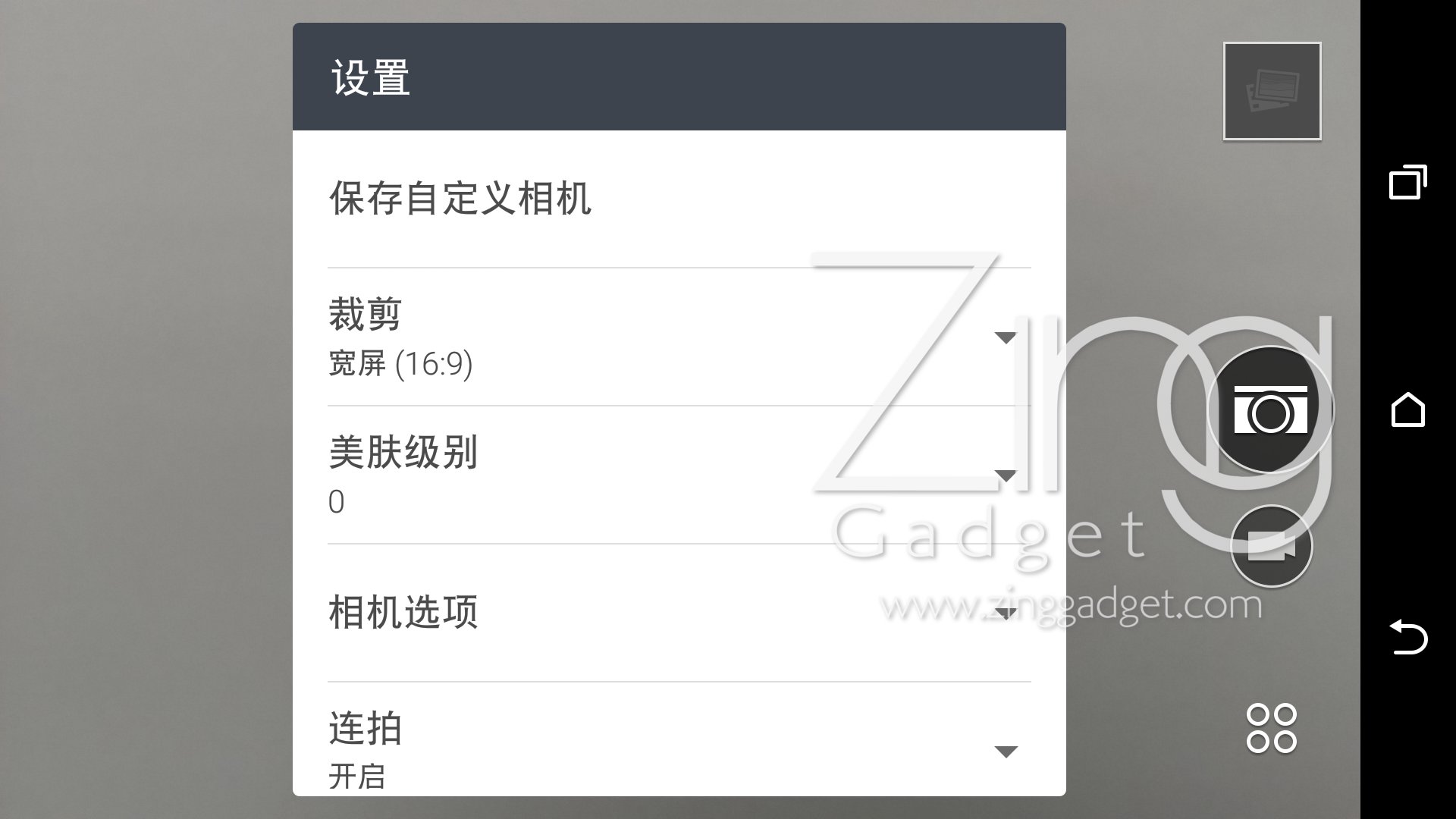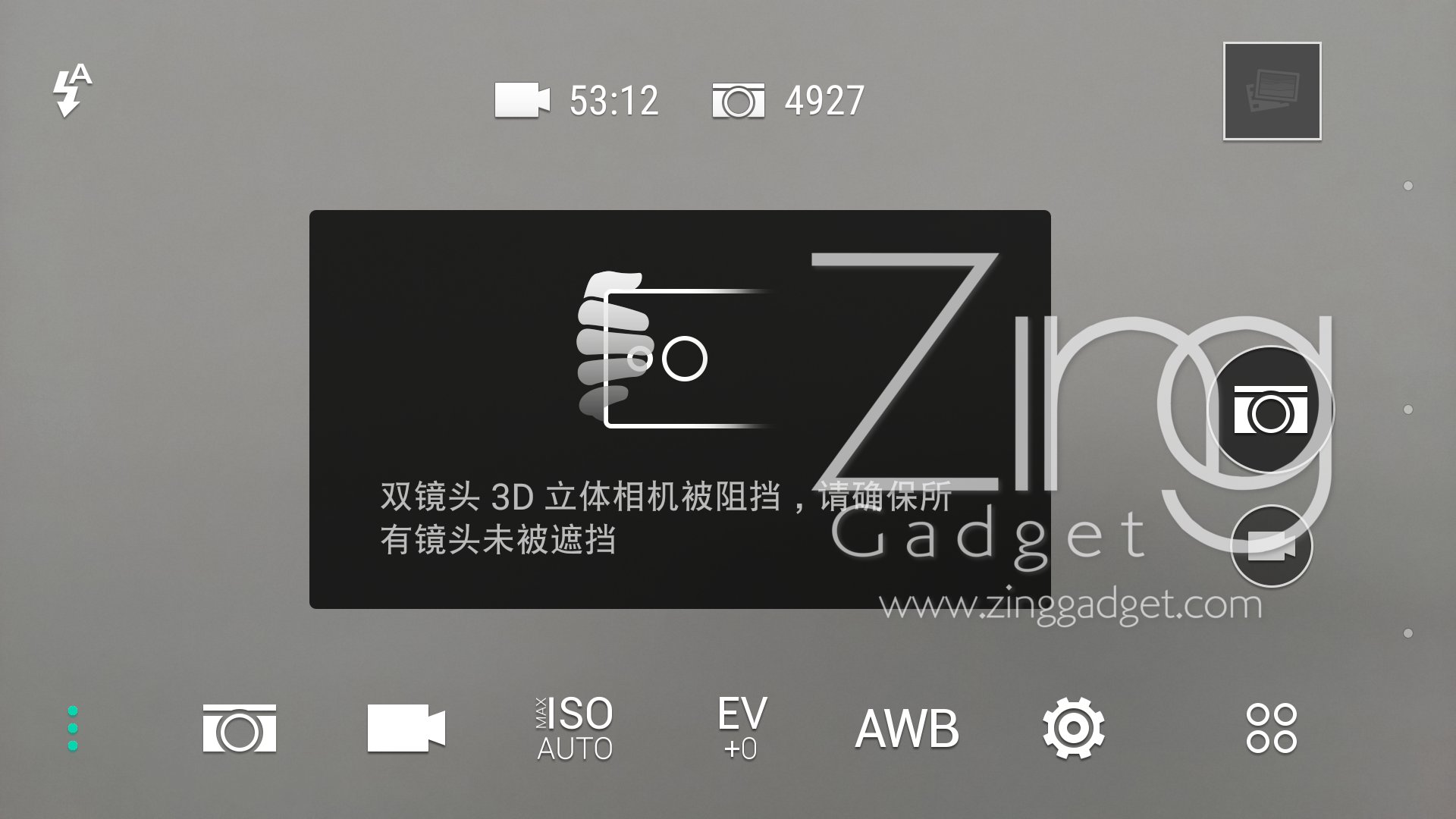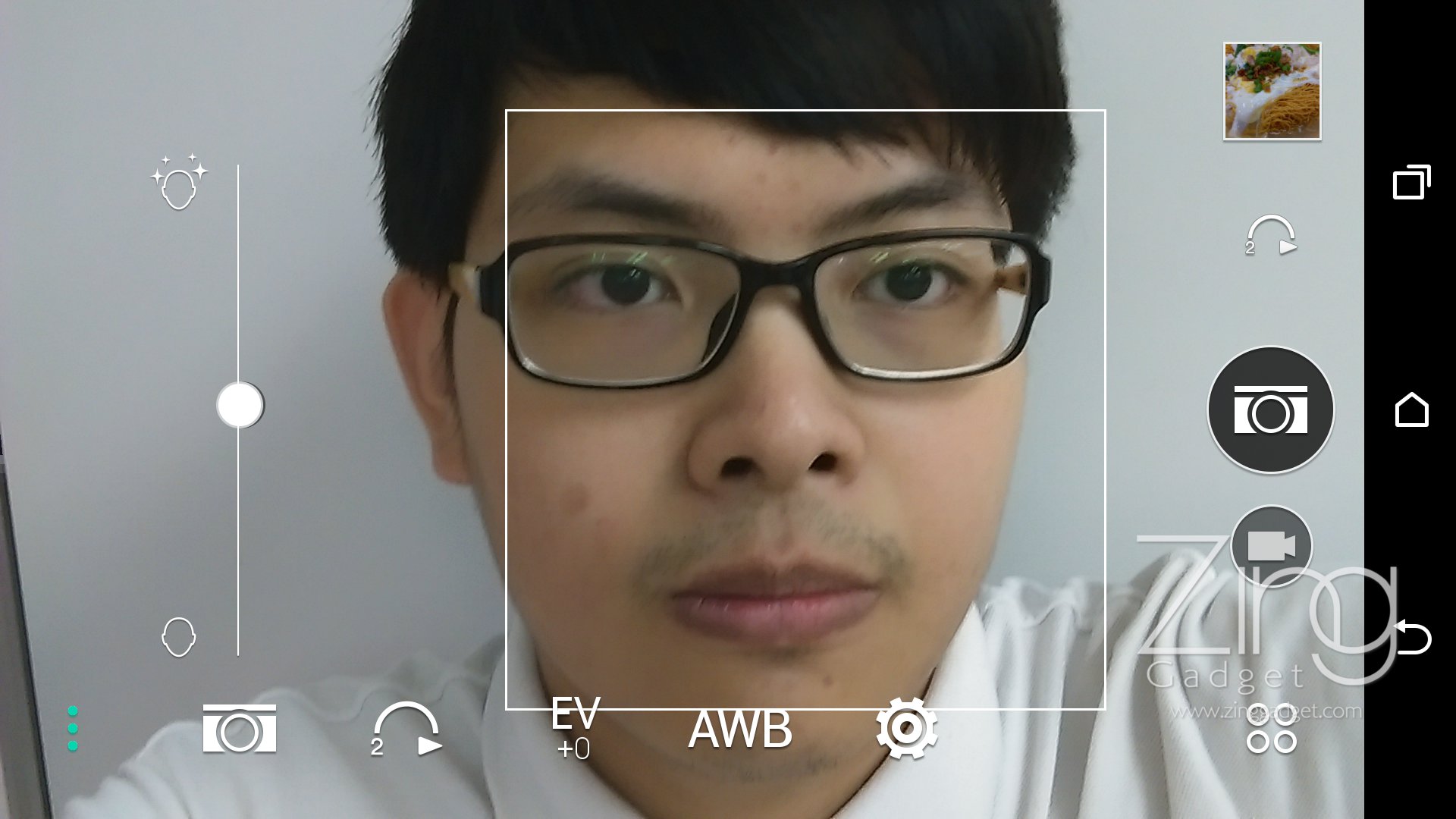 Beautification mode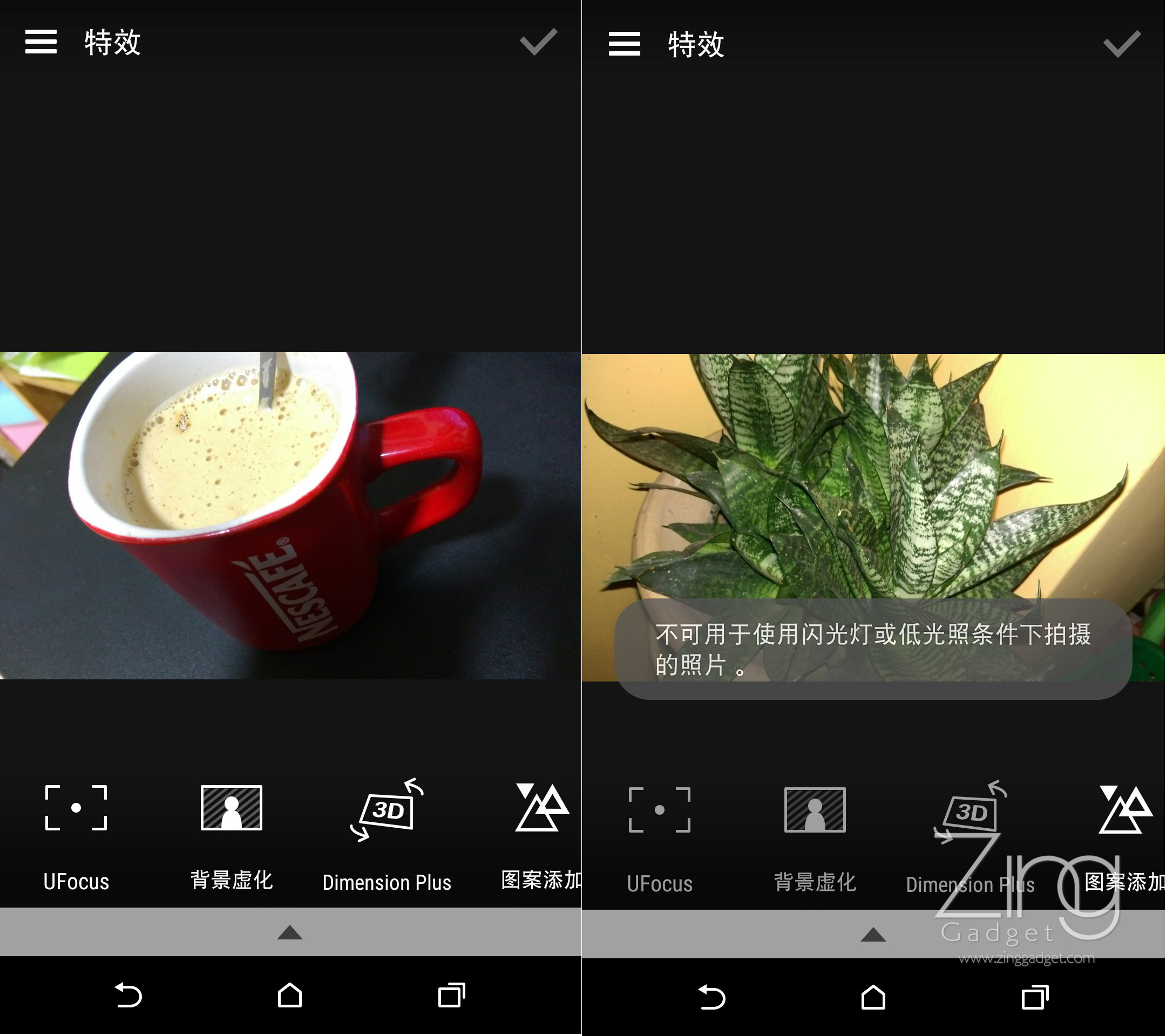 One M8 Eye special effects utilizes Dimension Plus that take 3D images with the second eye on top of the main camera. However, low-light images in those 3D capturing mode are not possible as the flash are disabled.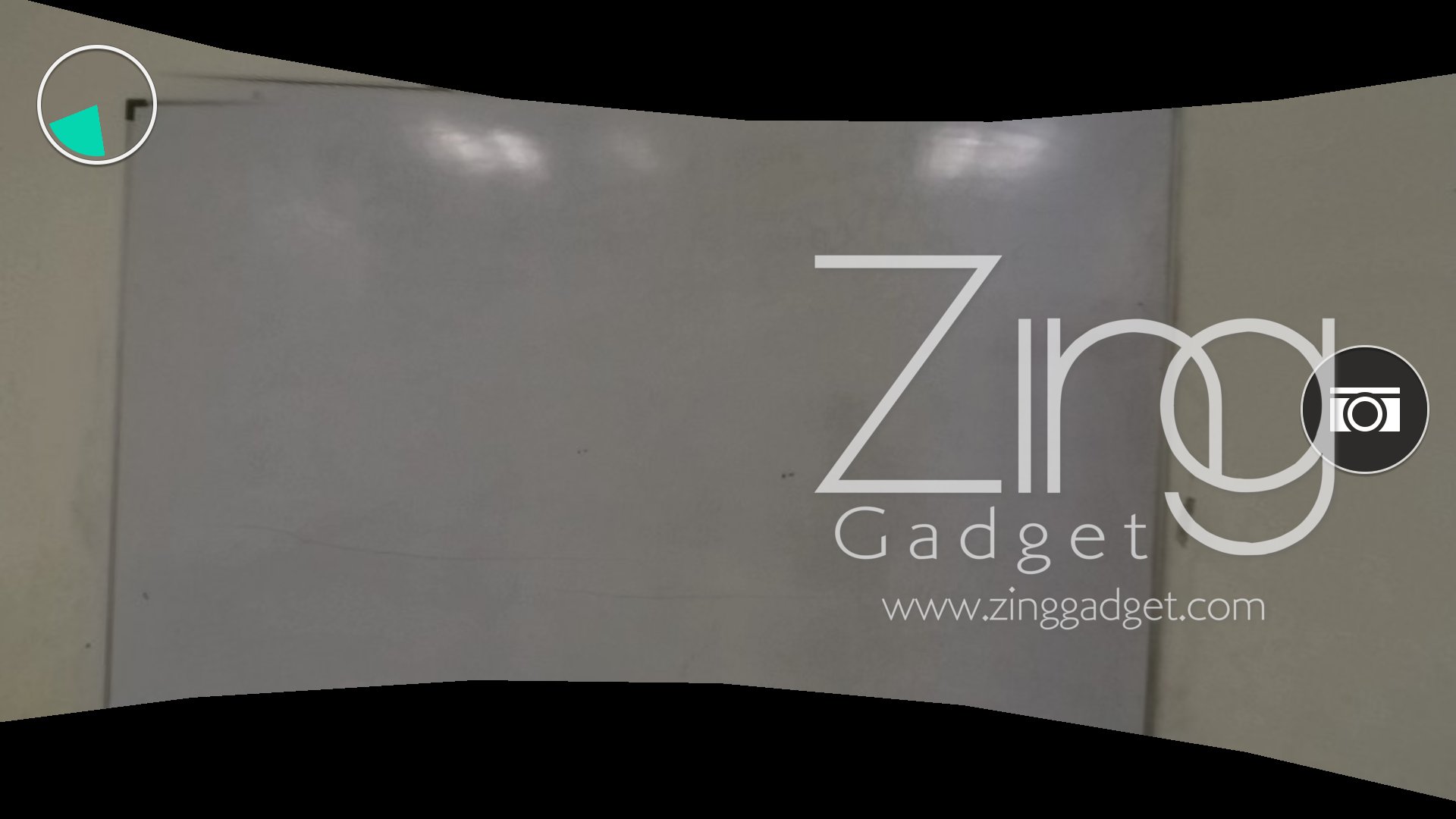 360 degree image capture mode.
HDR test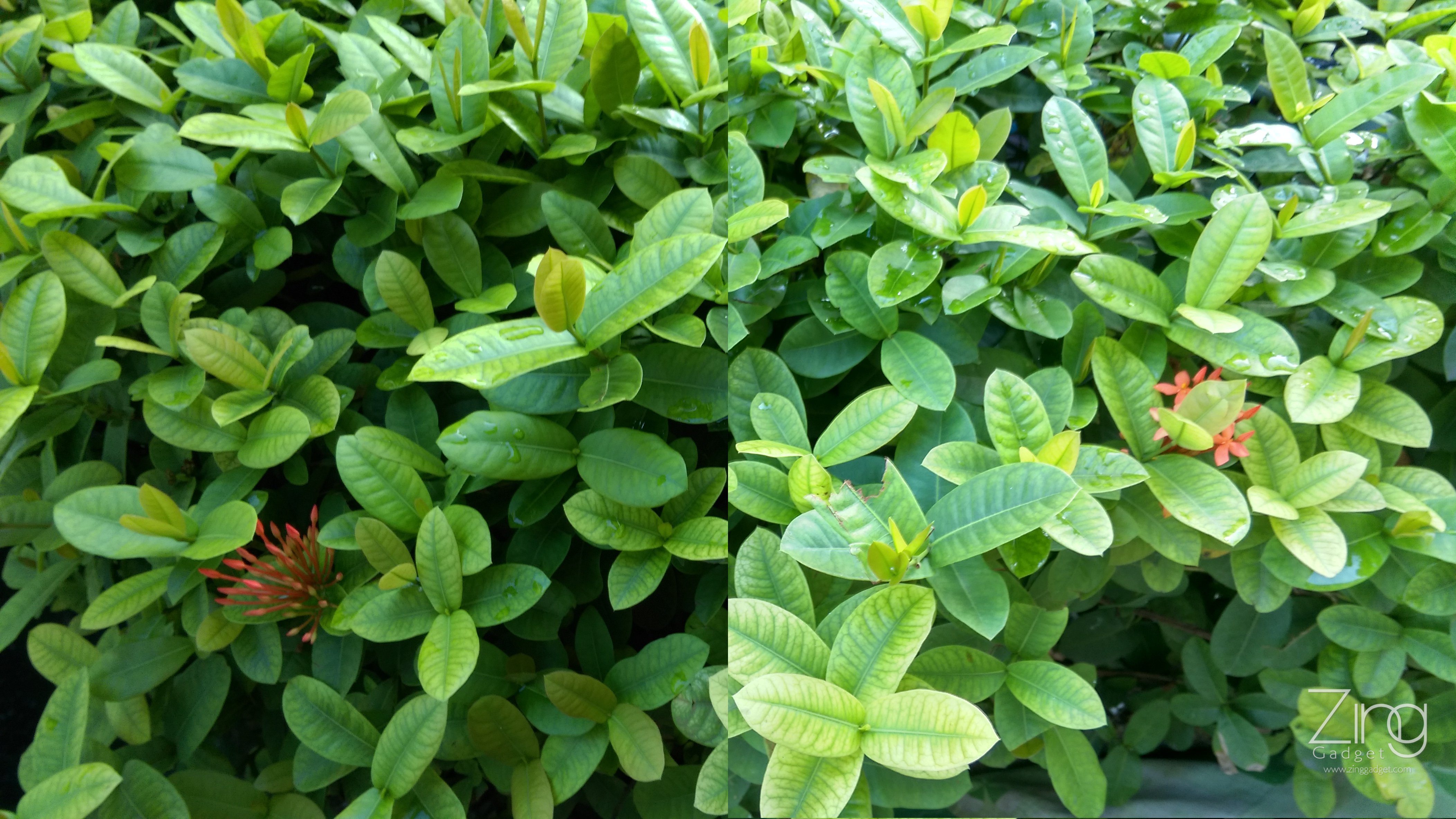 Left (standard)/ Right (HDR)
Dual LED flashlight test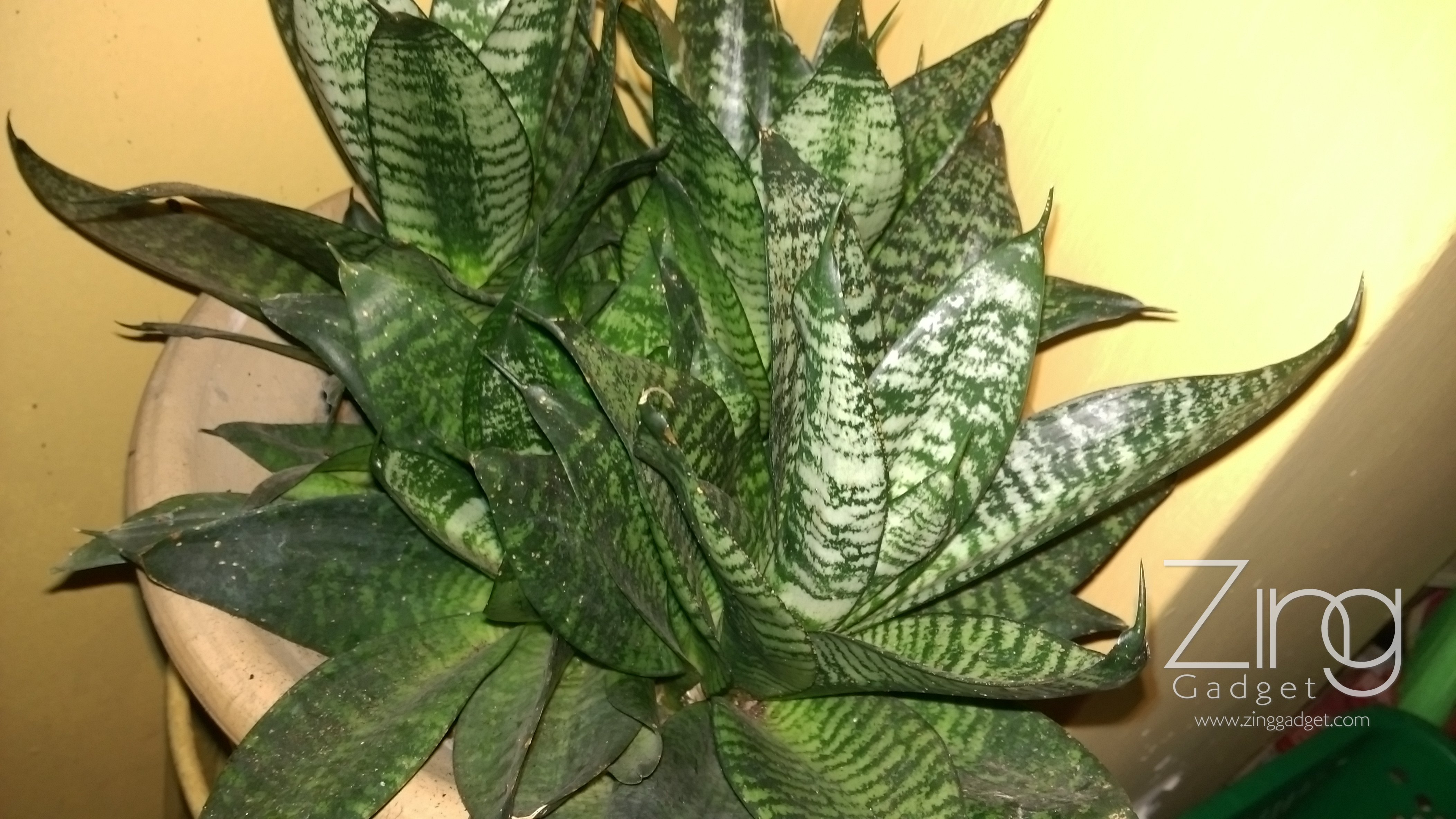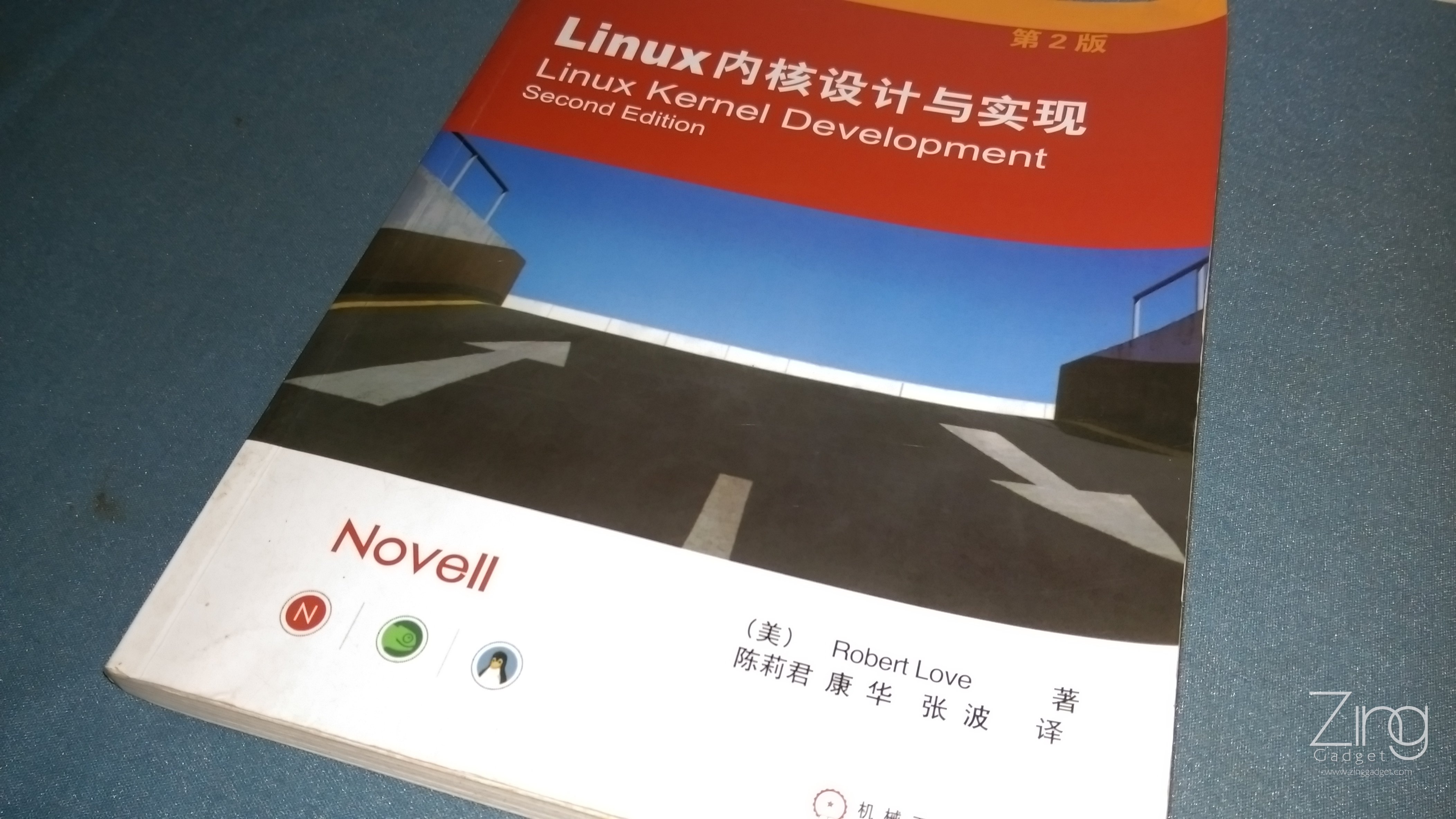 The dual-tone flashlight able to provide decent light to the surrounding but the end result in a much yellow images.
Colour optimization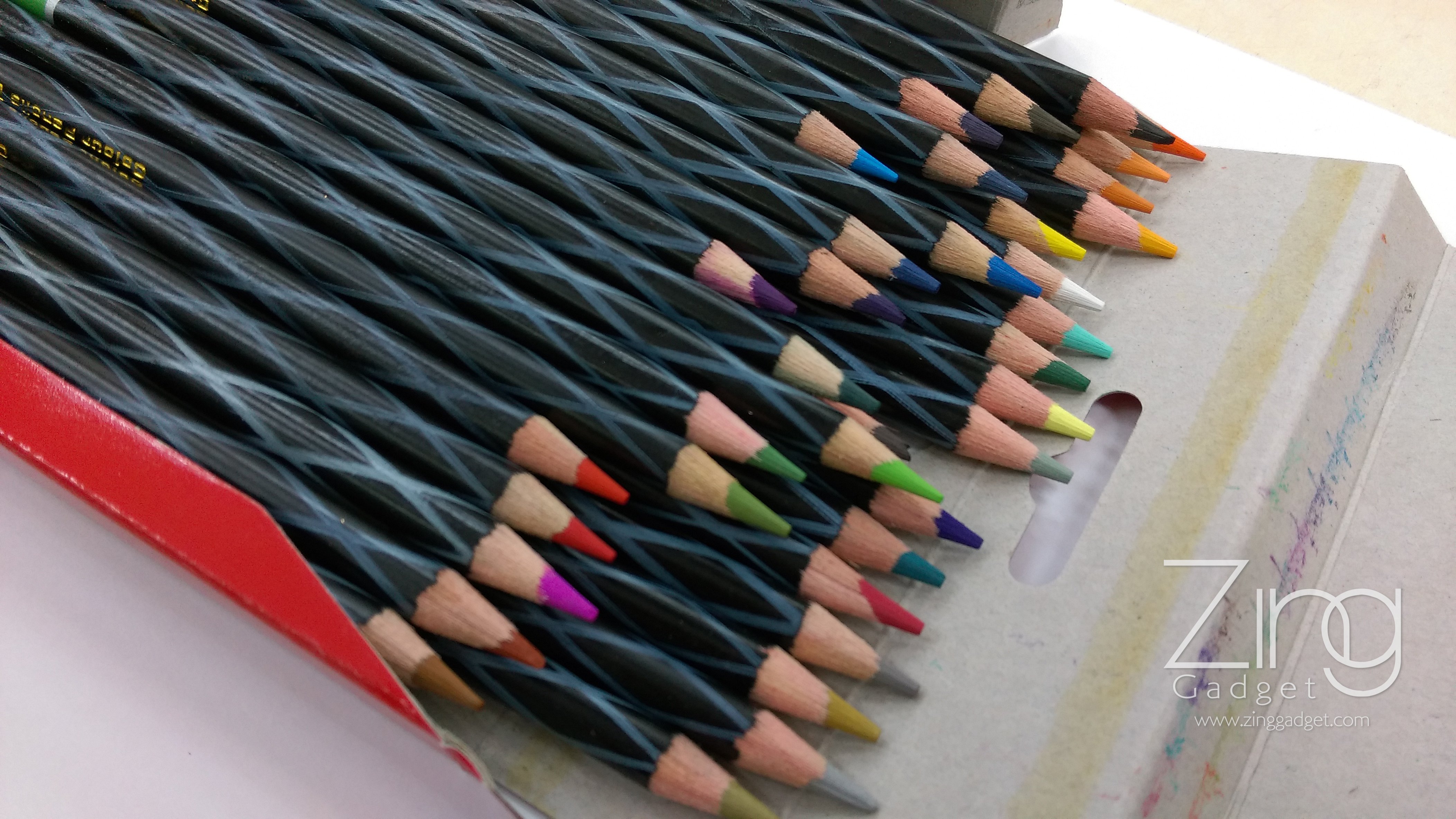 Although HTC One M8 Eye able to retain the balance and saturation of the colour, but some orange spots appeared saturated with red.
Outdoor light shooting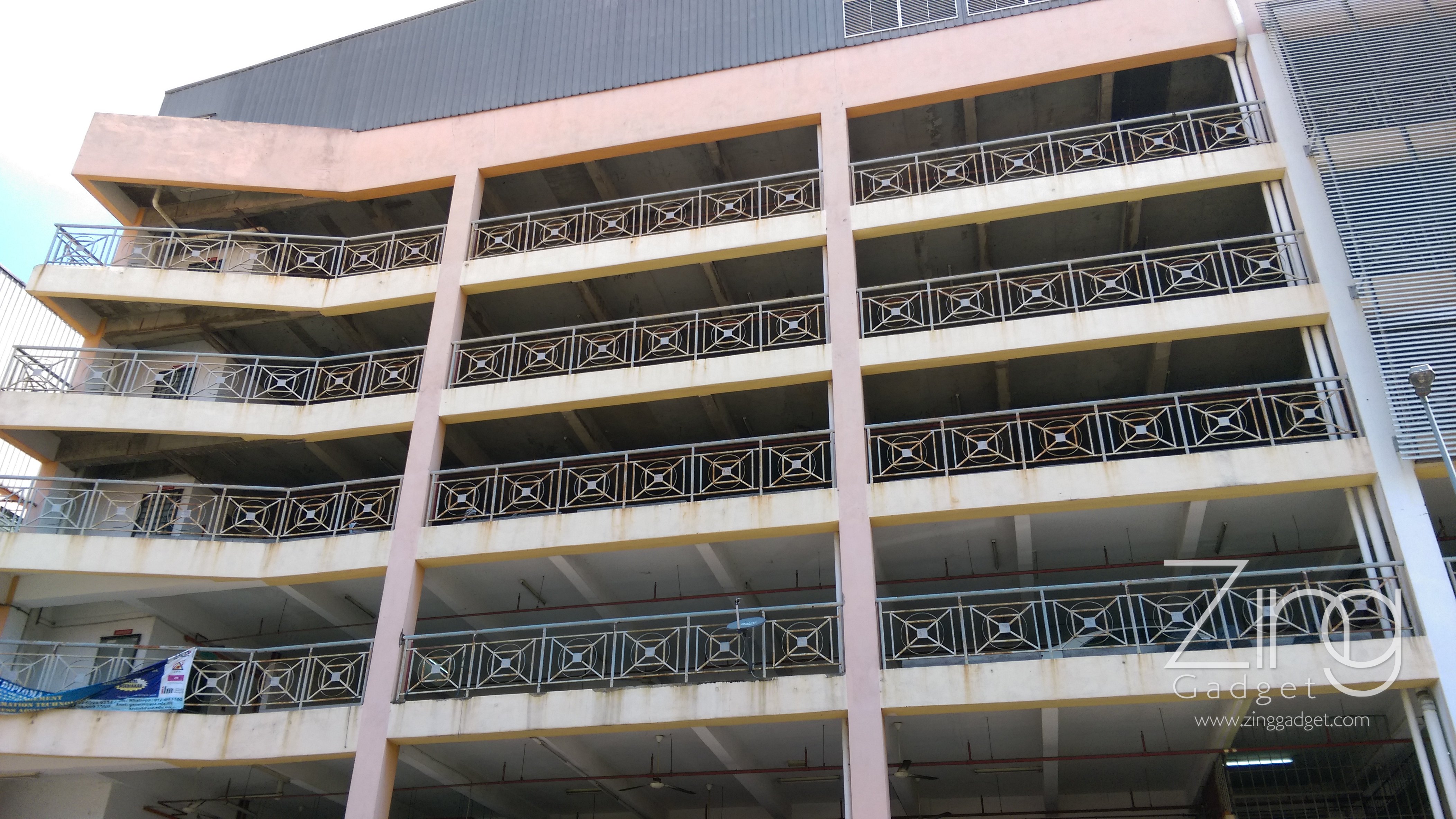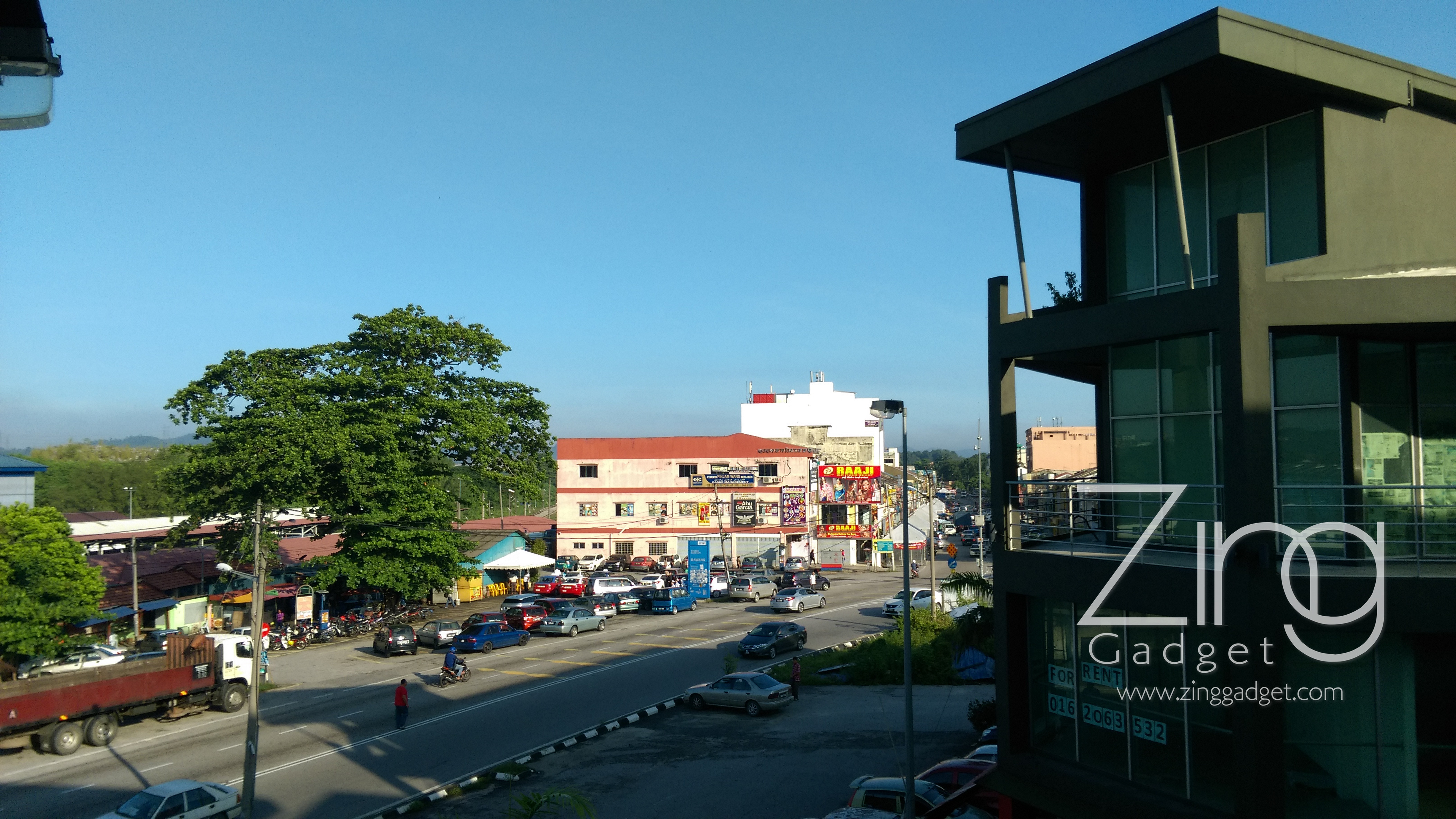 The colours are sharp and the images are well retained in bright environment
Indoor shooting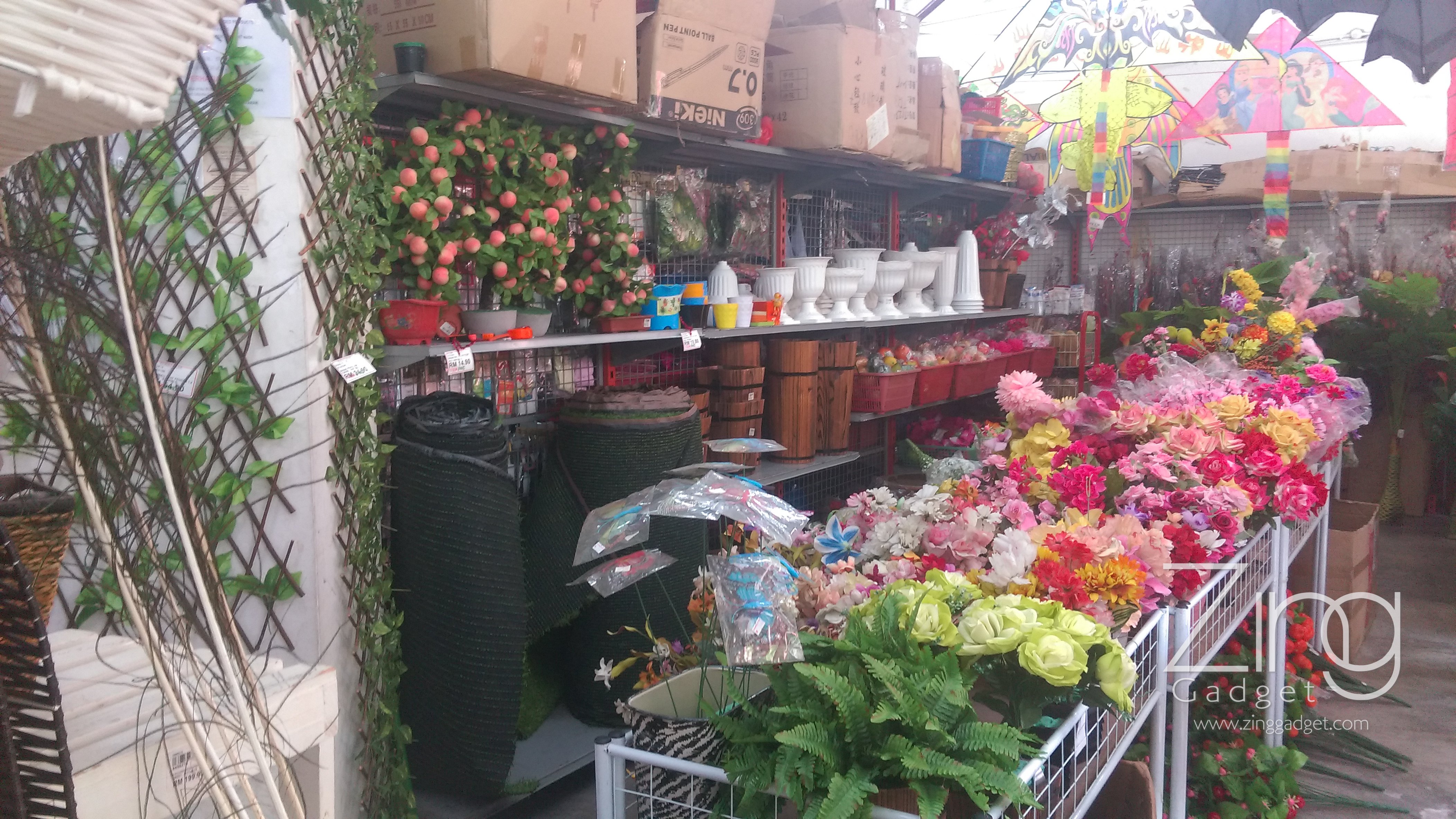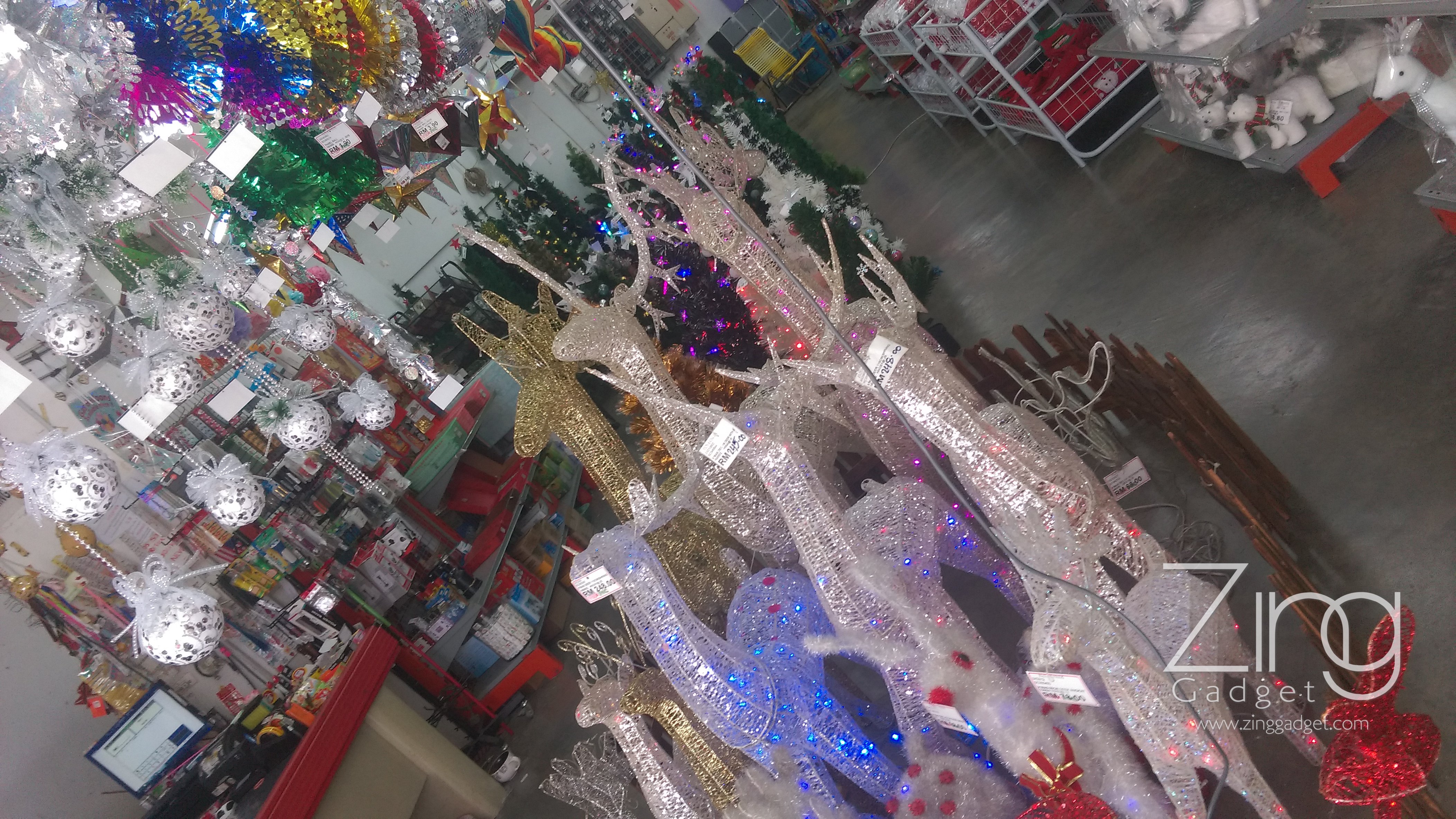 When there is enough light, the HTC One M8 Eye is able to retain colours and maintain good quality of image with in-depth details. However, some noise can be noticed in the picture.
Close up macro shoot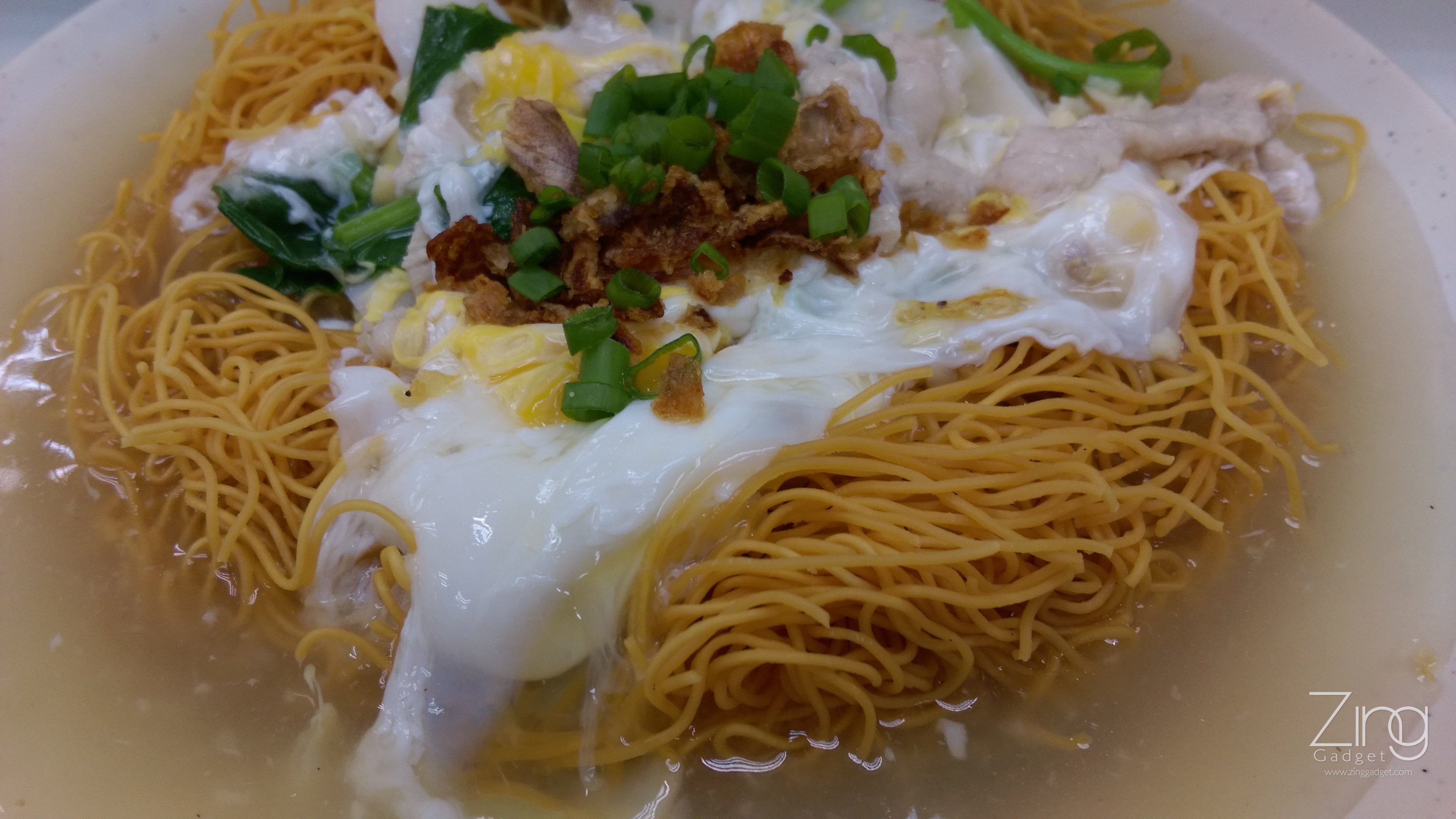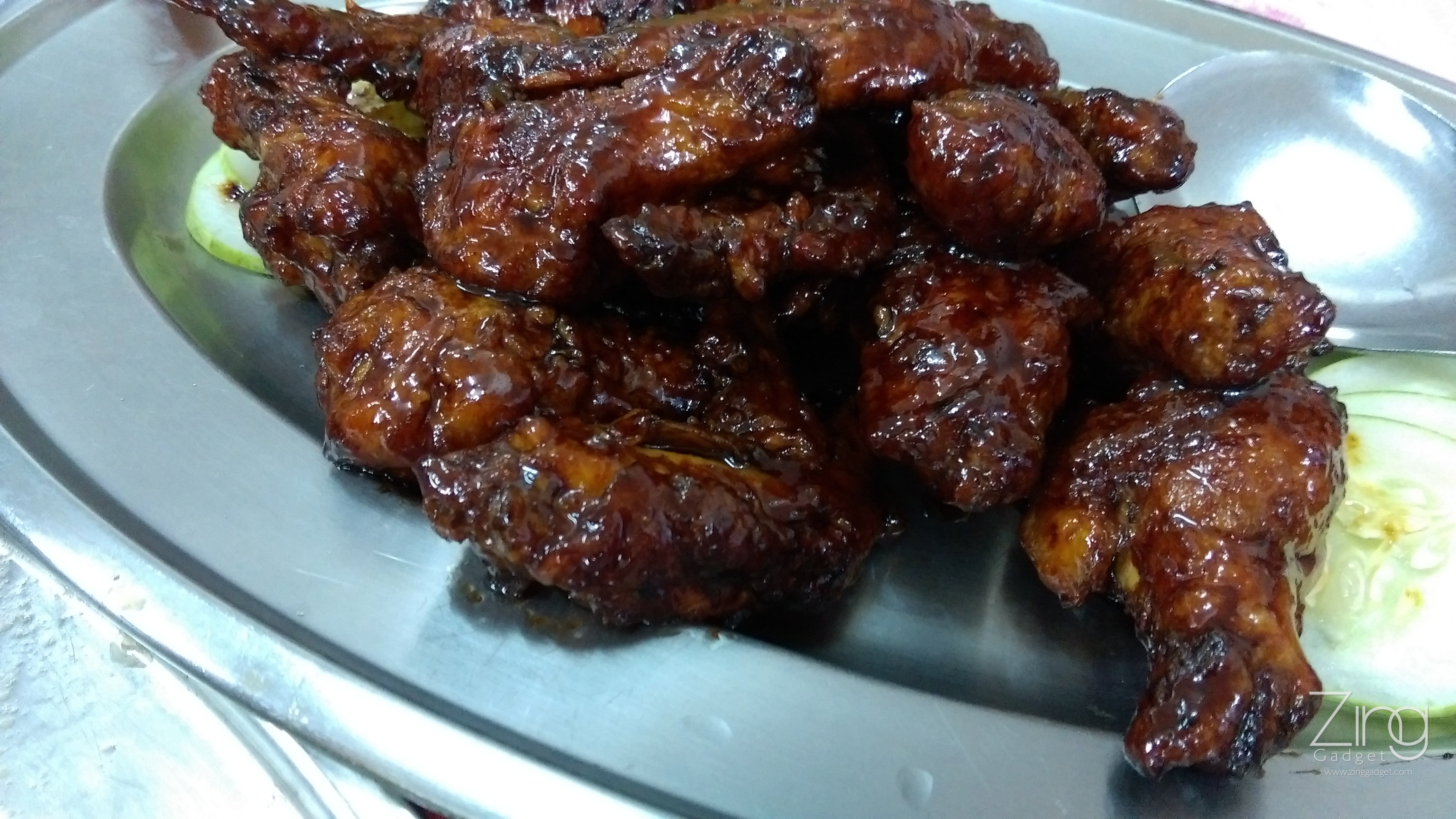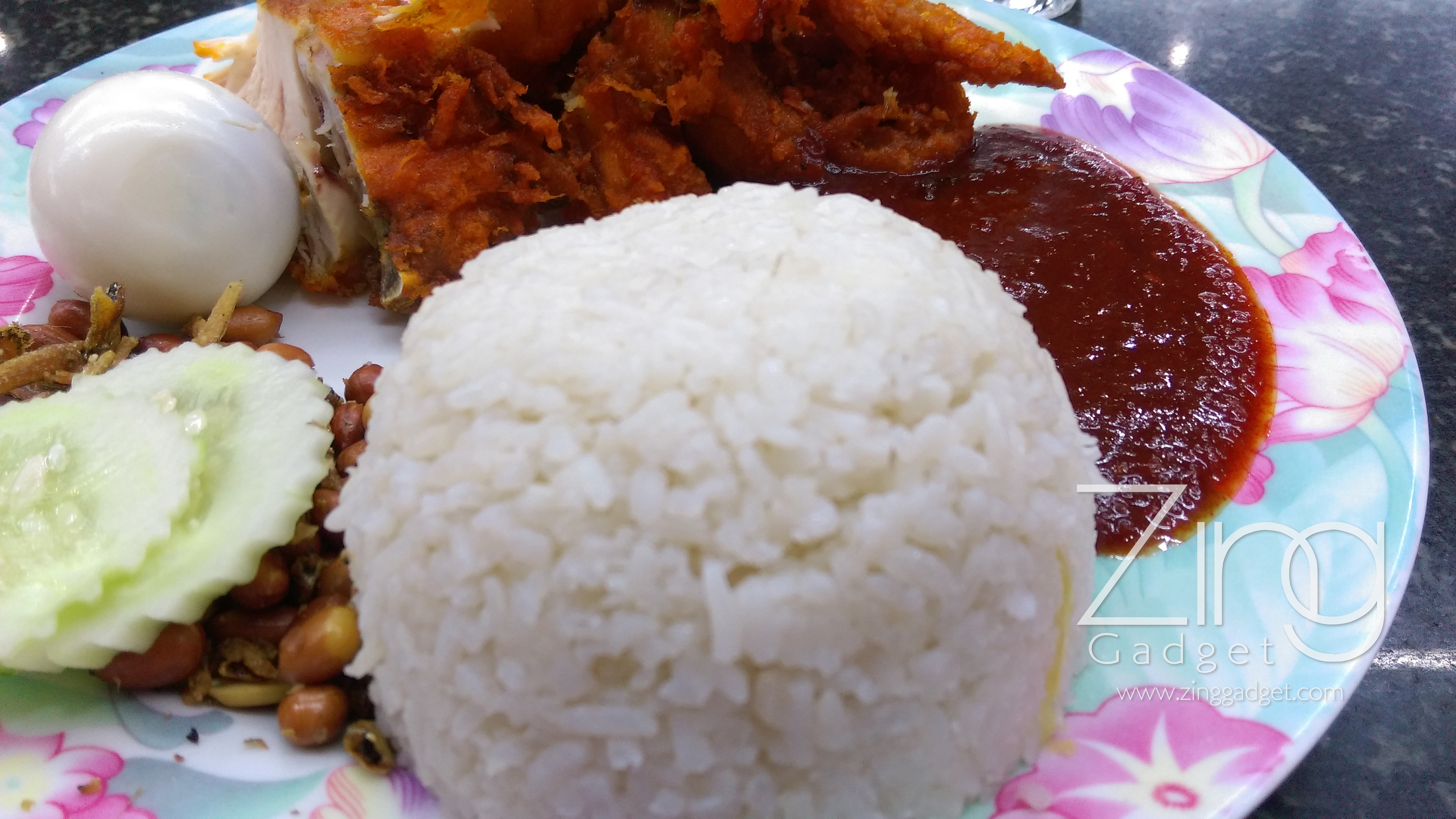 Ideal for food shooting! The colours are accurate and most food details are preserved.
Outdoor shooting (dark)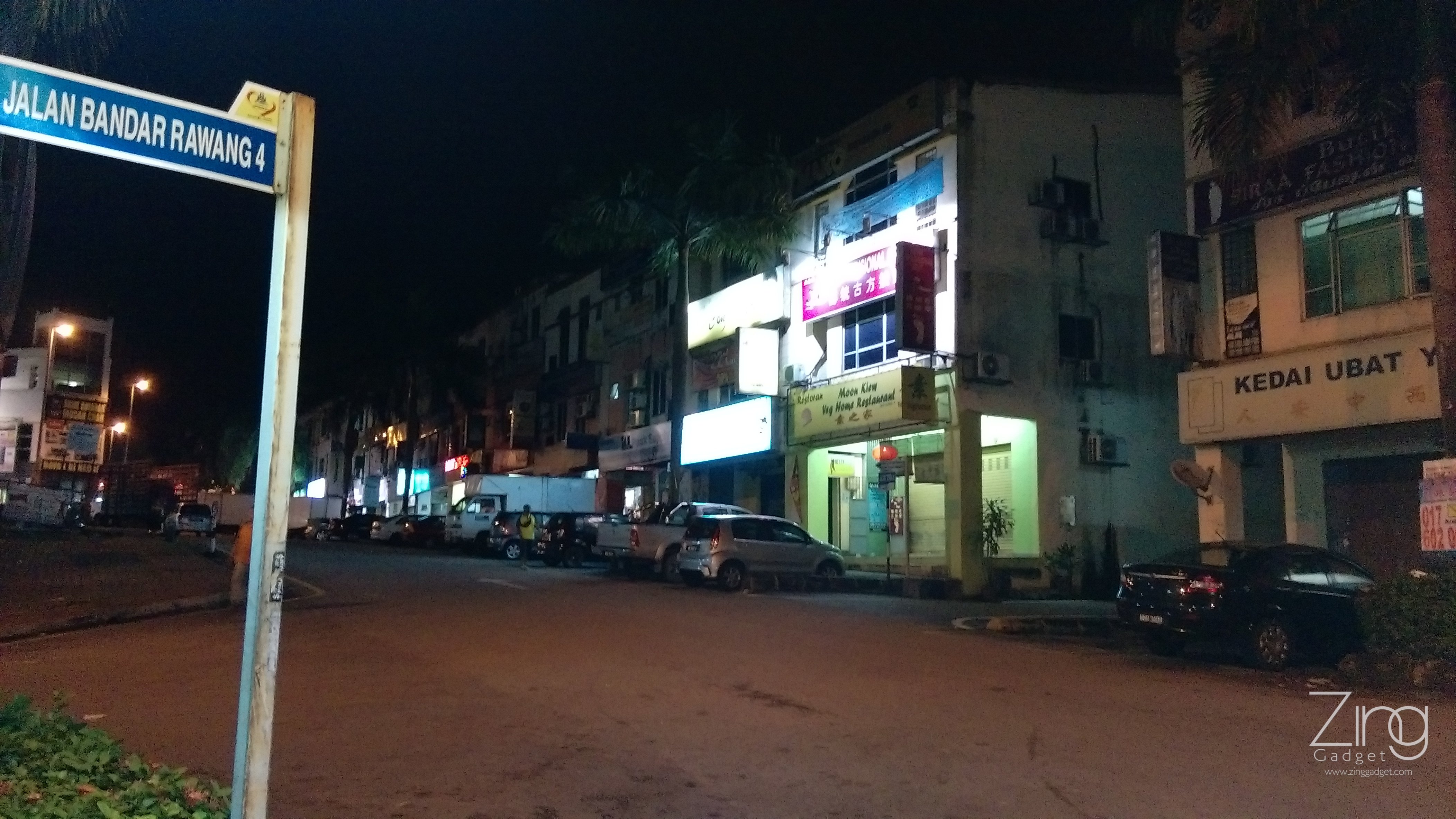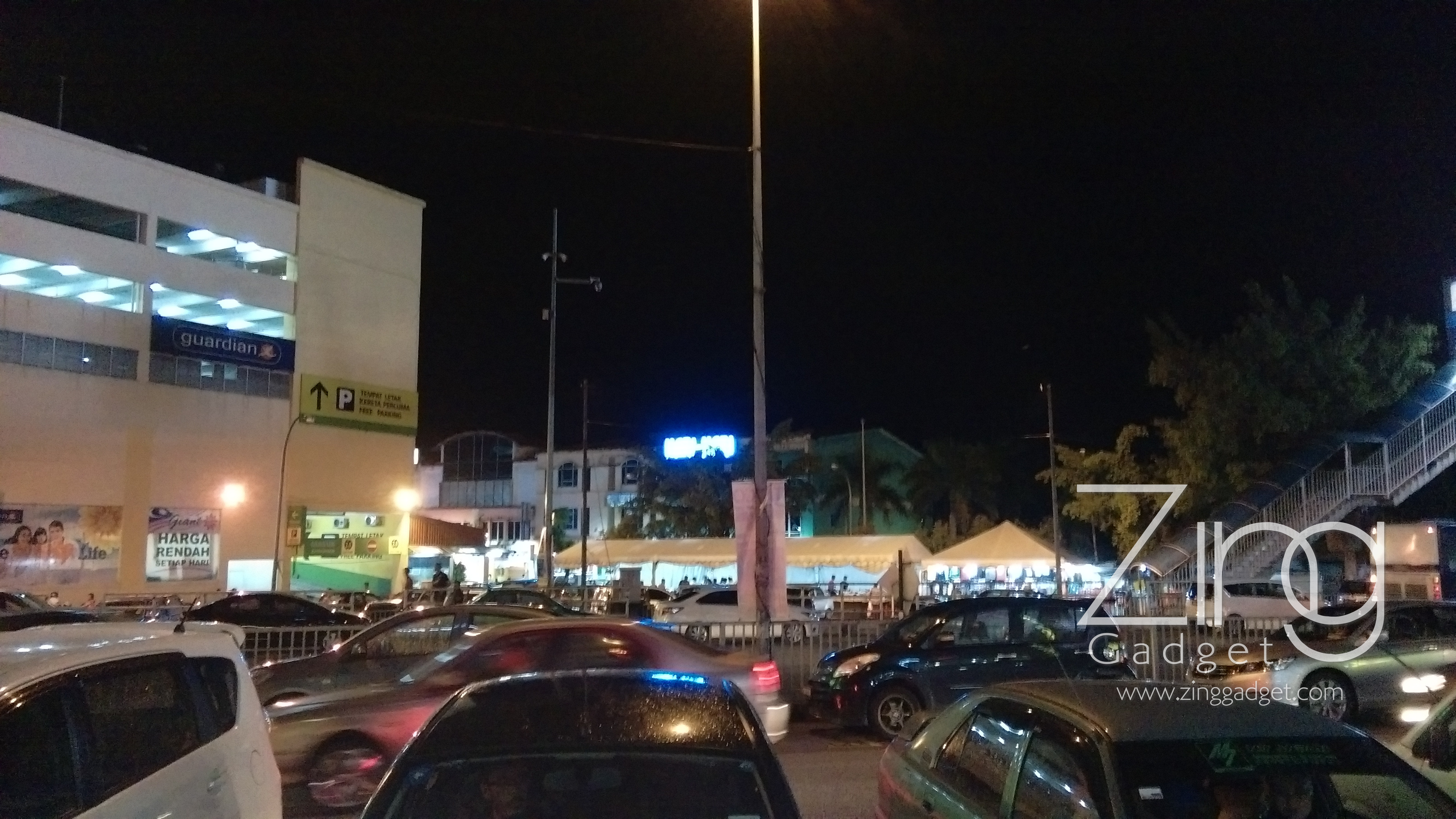 Most low-light image captured in the dark appears noisy even with flash turned on. There is also some complications on the light leakage in the images.
More macro shot
Selfies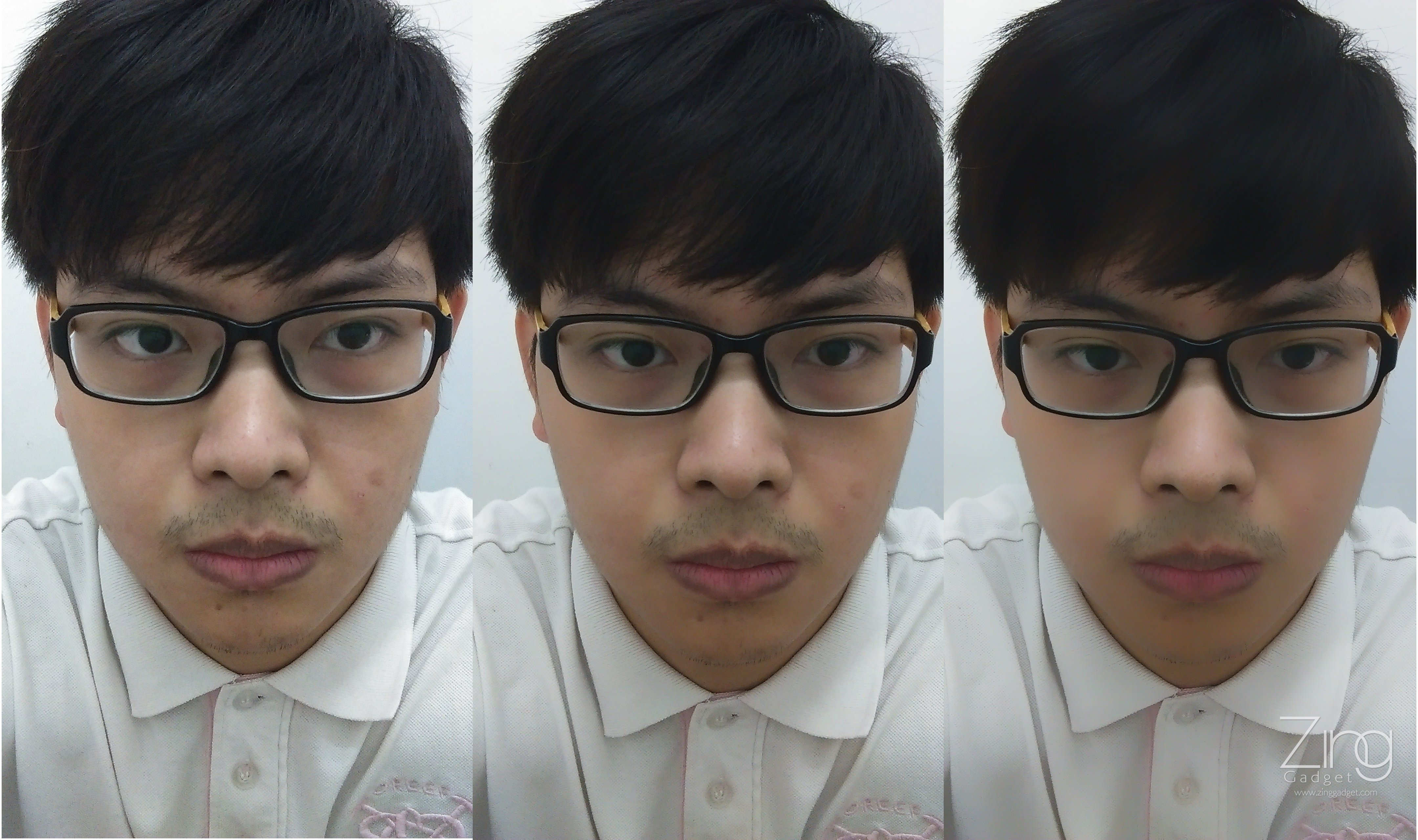 Persona beautification intensity increases from left to right.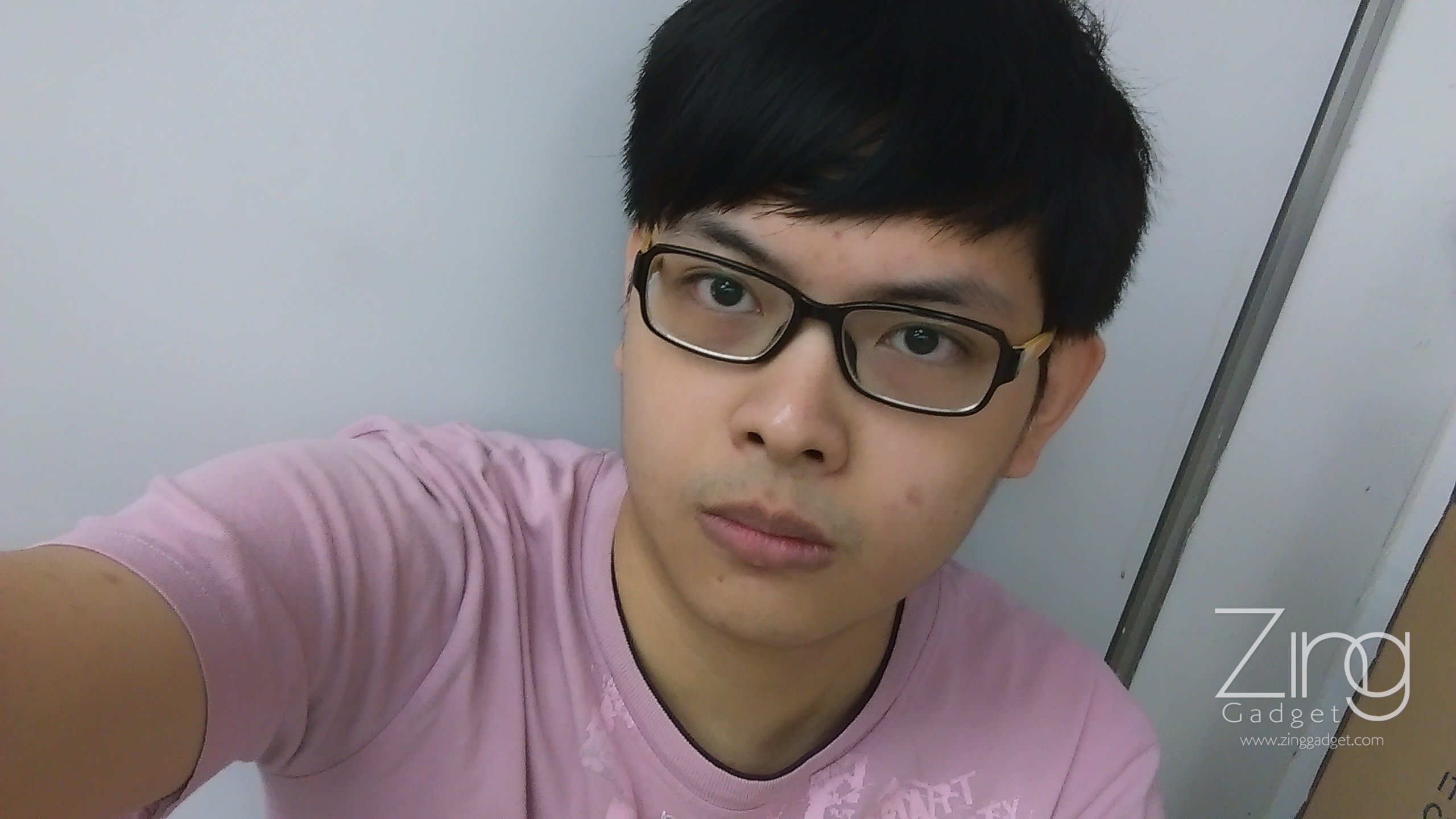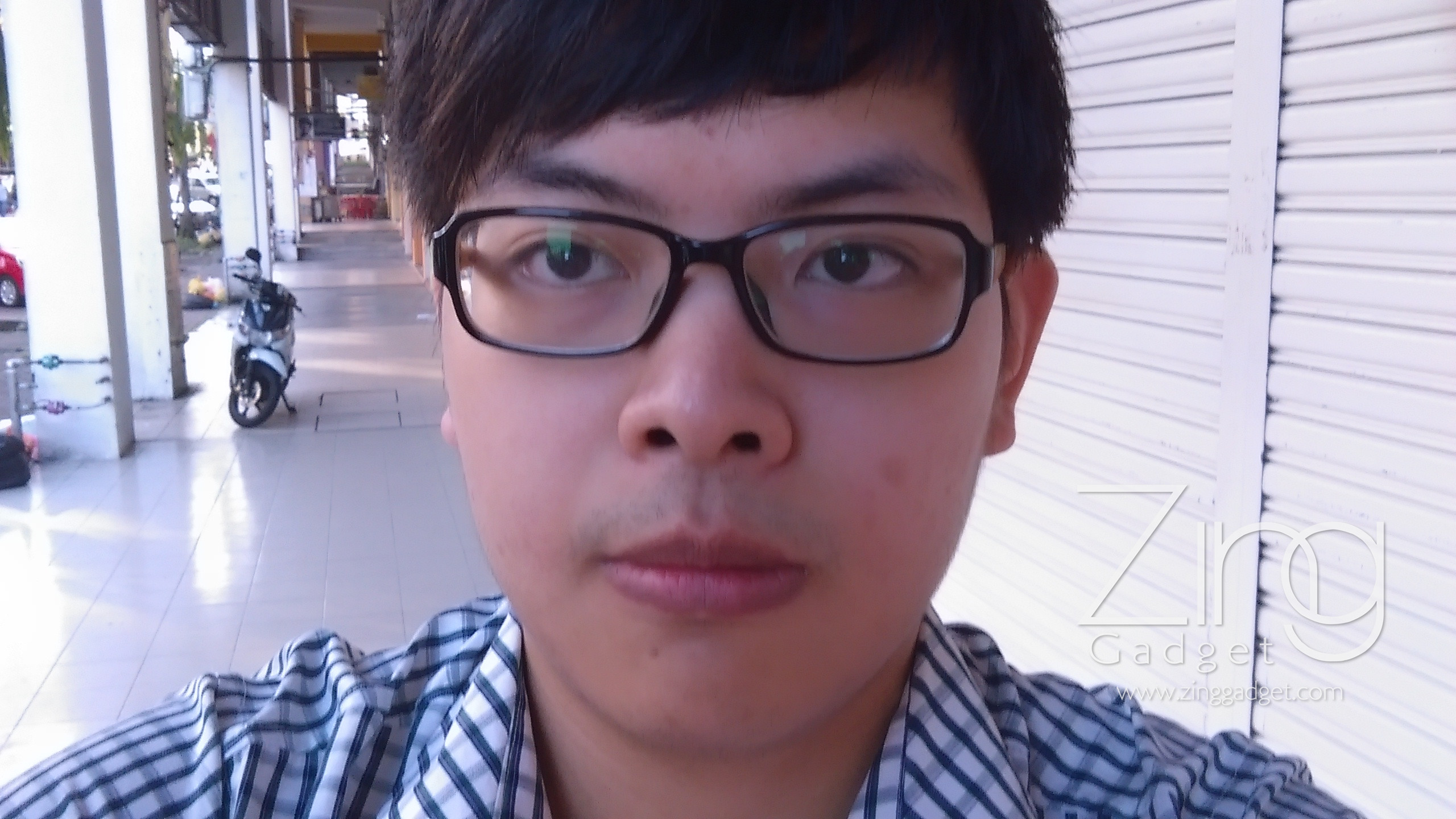 Software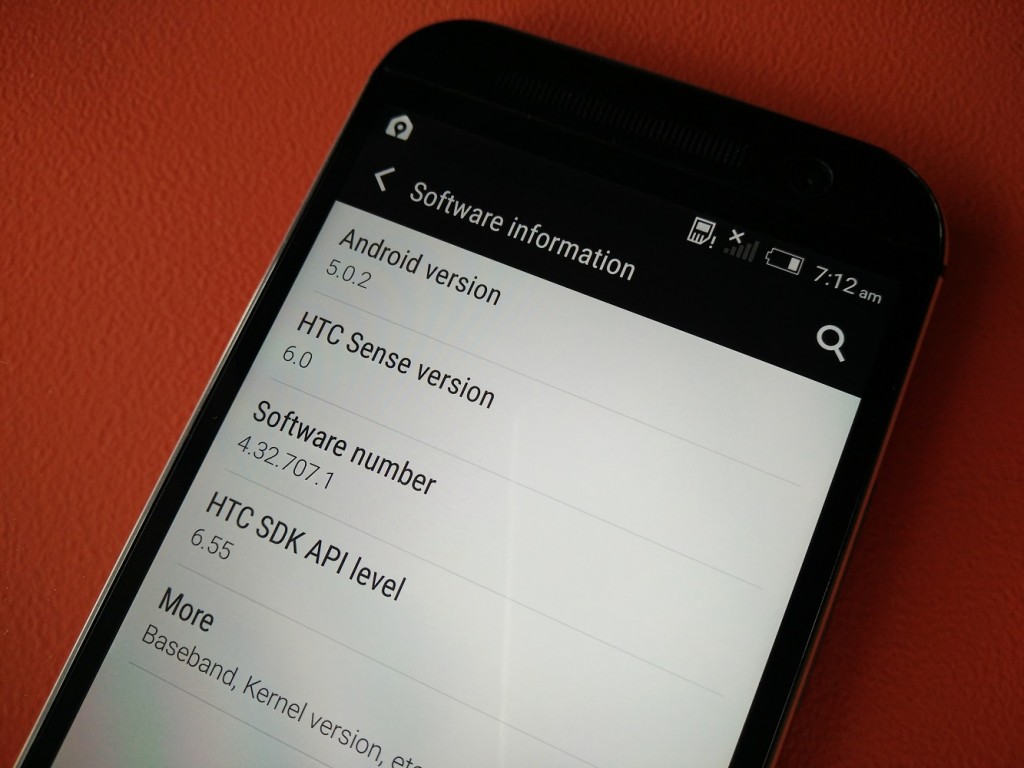 The One M8 Eye runs on Android 5.02 with HTC Sense 6.0. It was believed that future update on Android 6.0 with Sense UI 7 will be roll out sometimes in the future.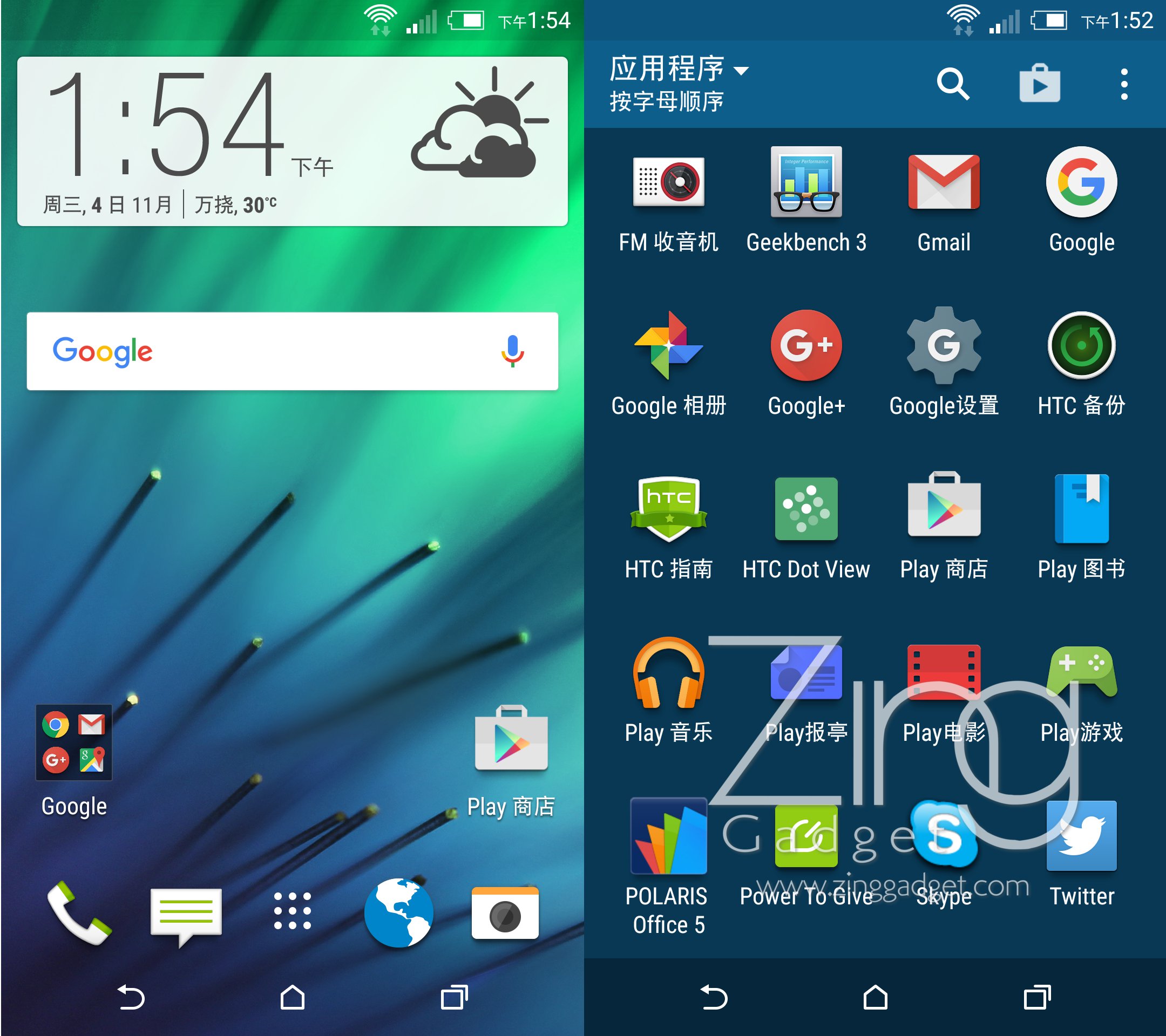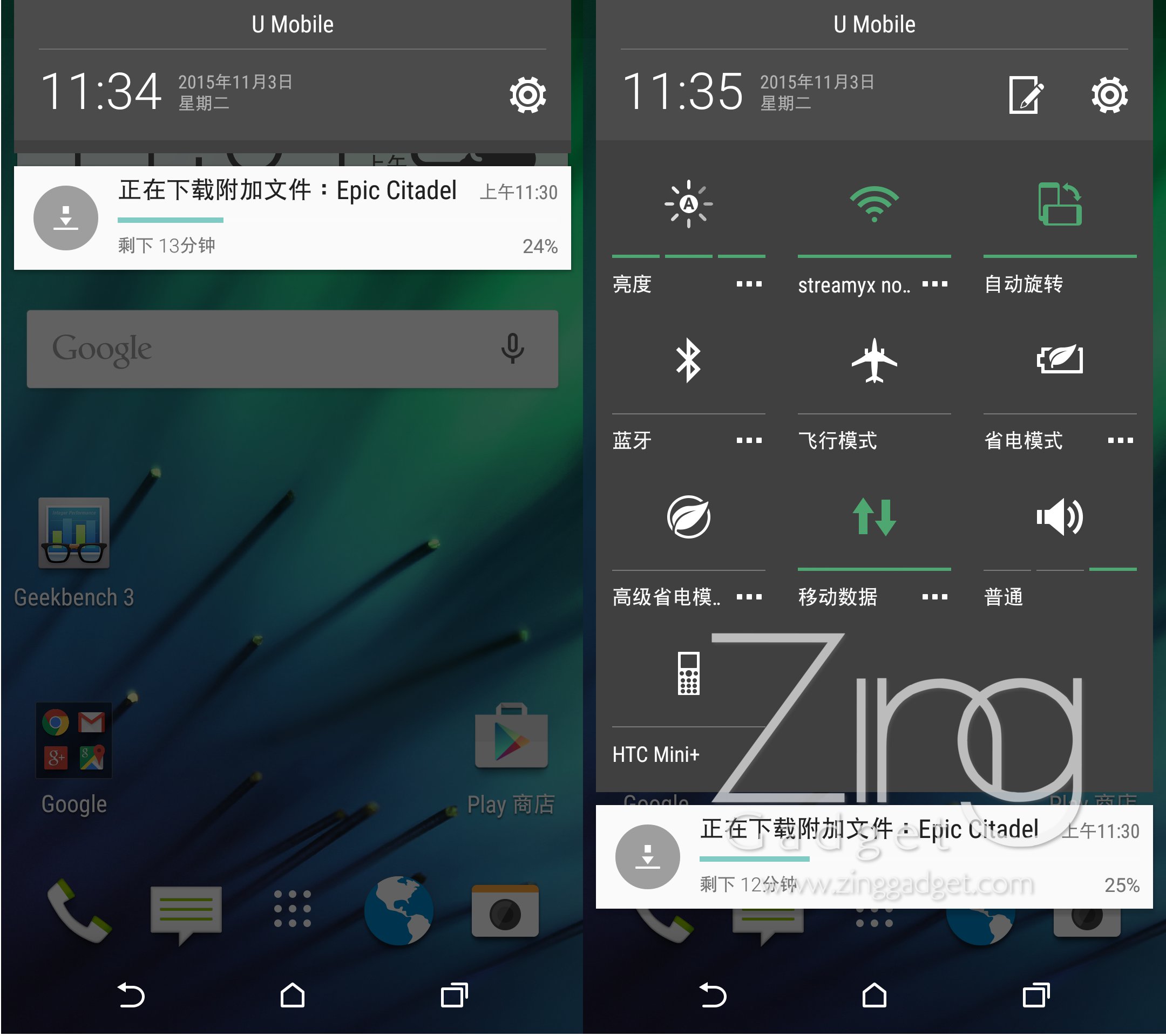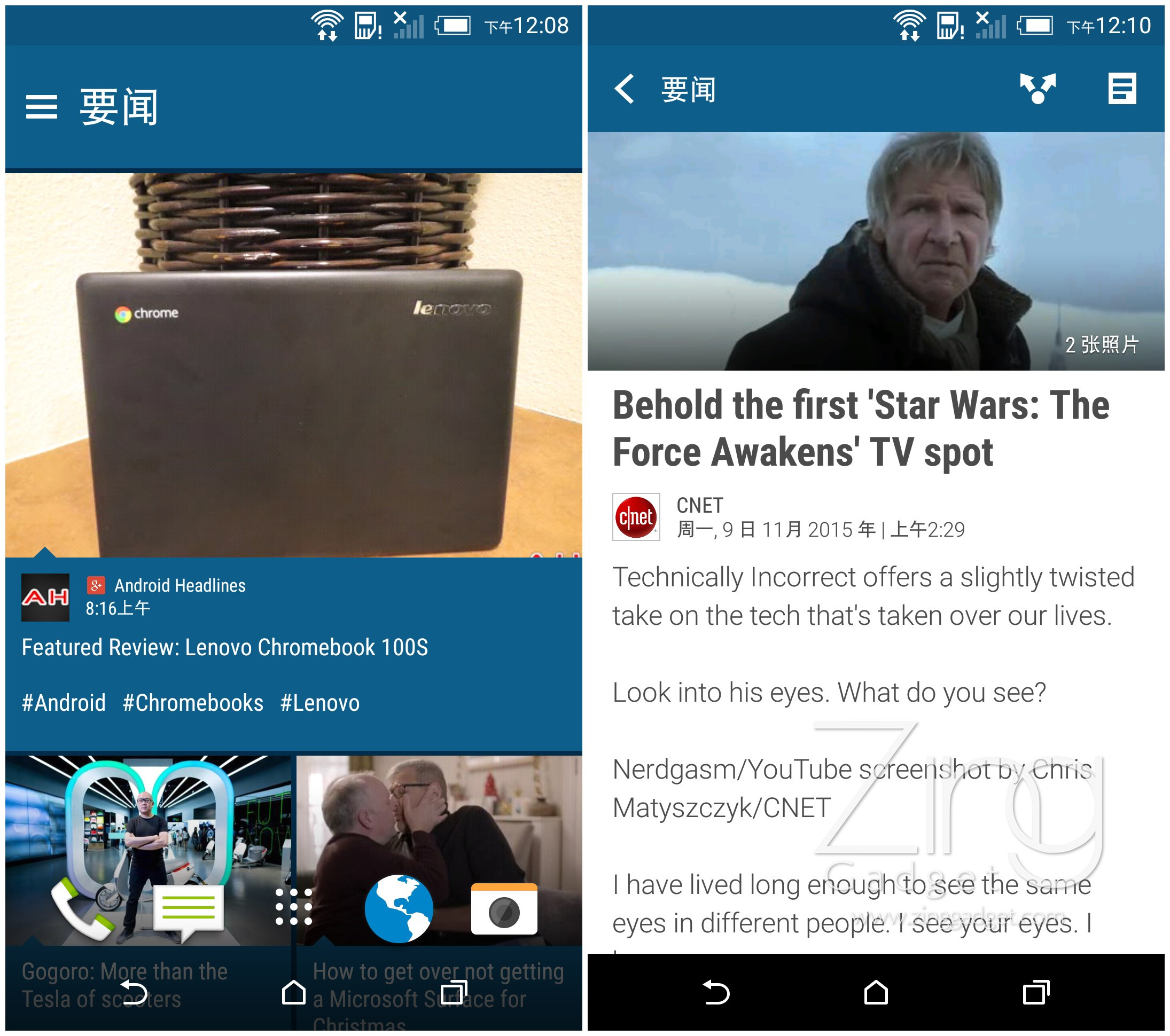 Theme downloads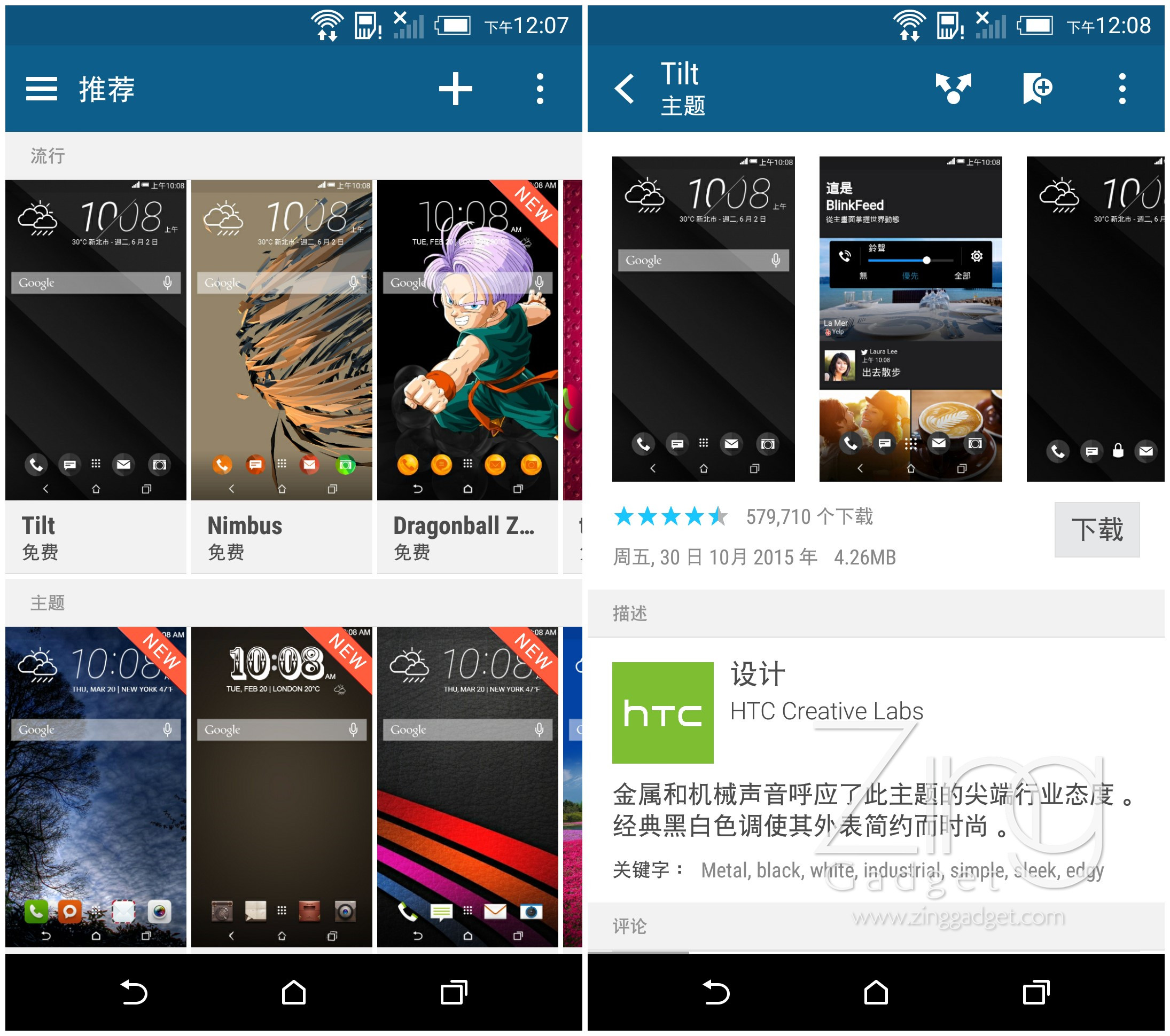 Paintboard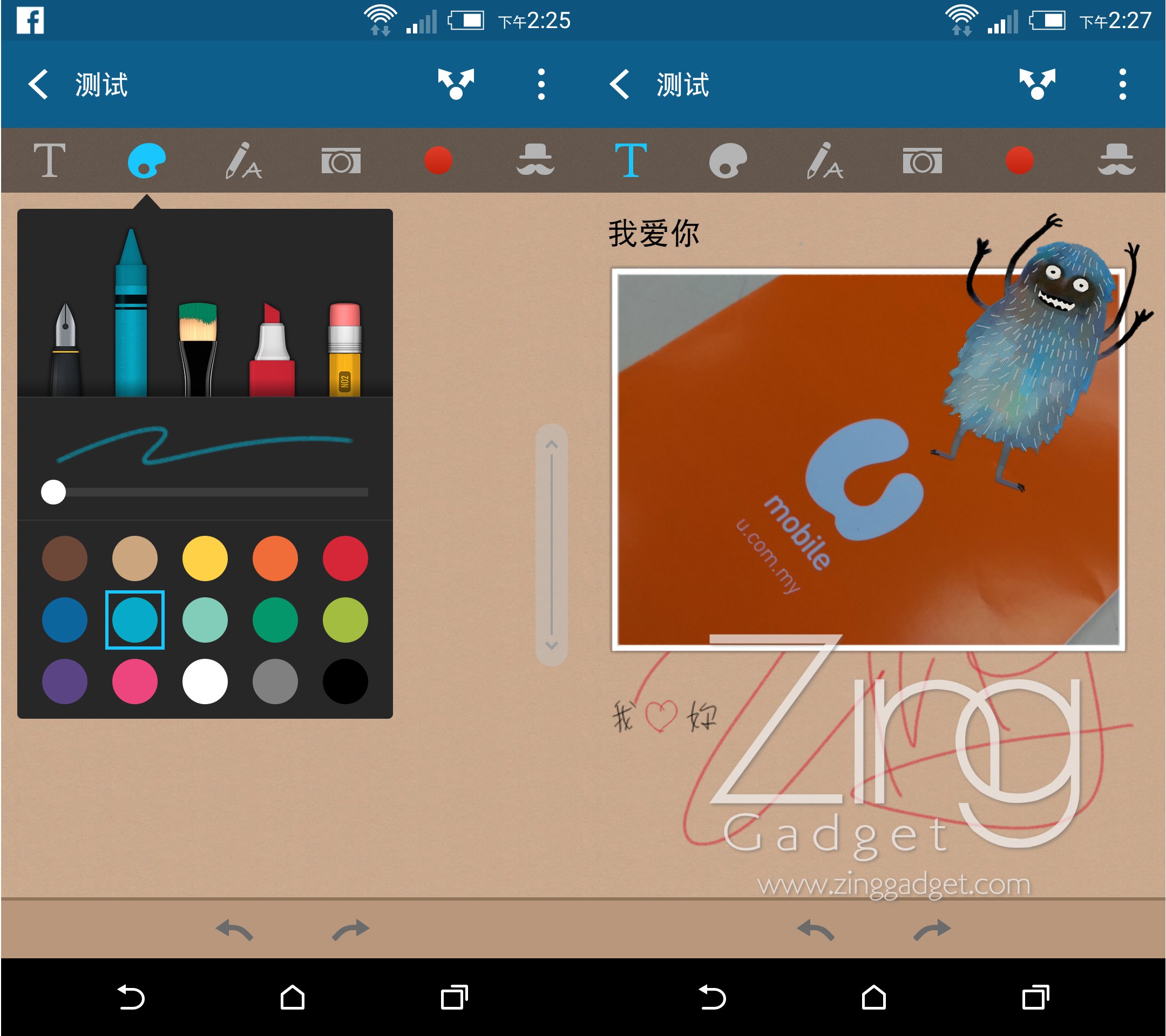 Apart from entering text with handwriting, you can also added in pictures, audio and video clips into the notebook!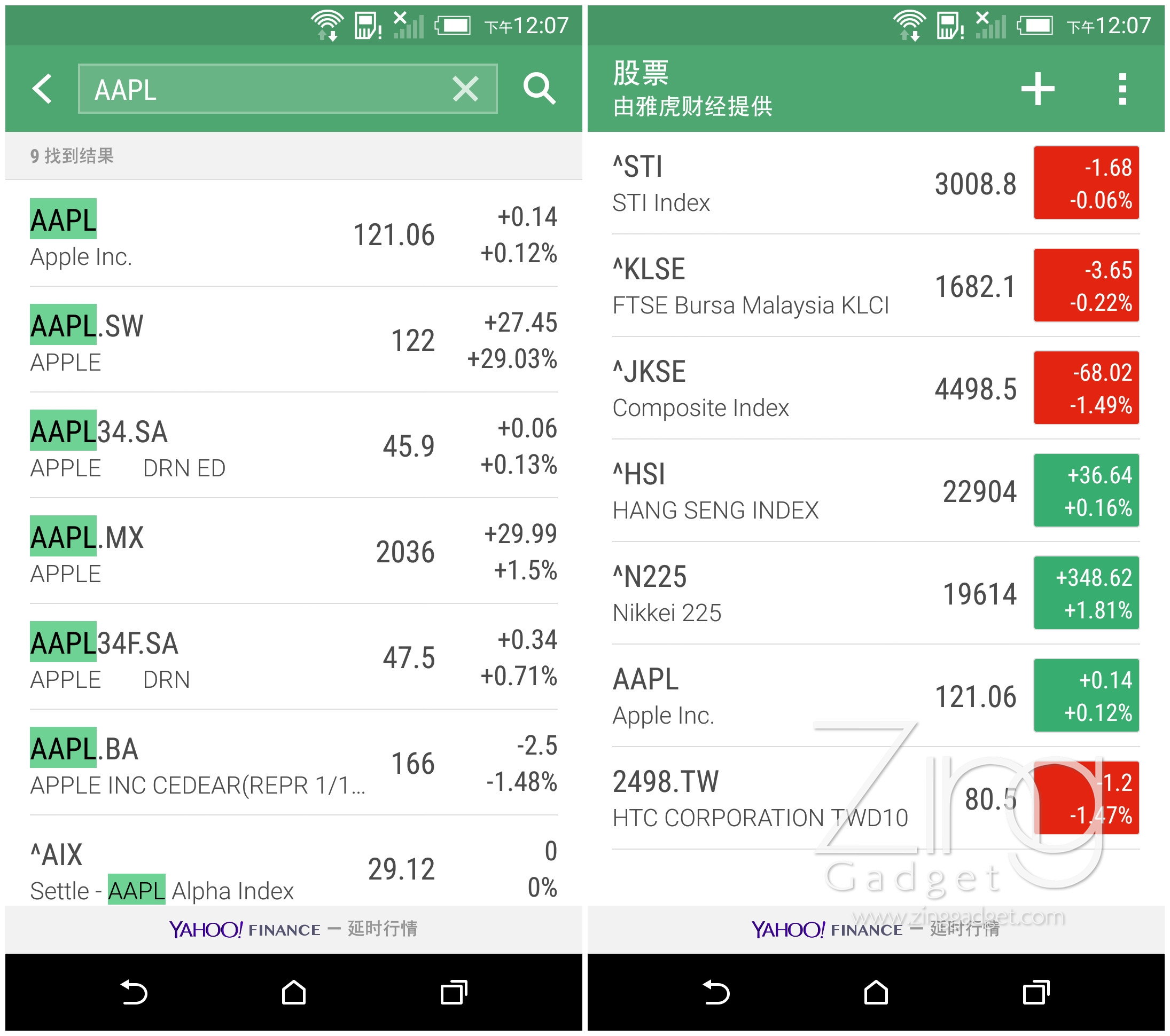 Built in Yahoo! Finance for stock market monitoring.
Battery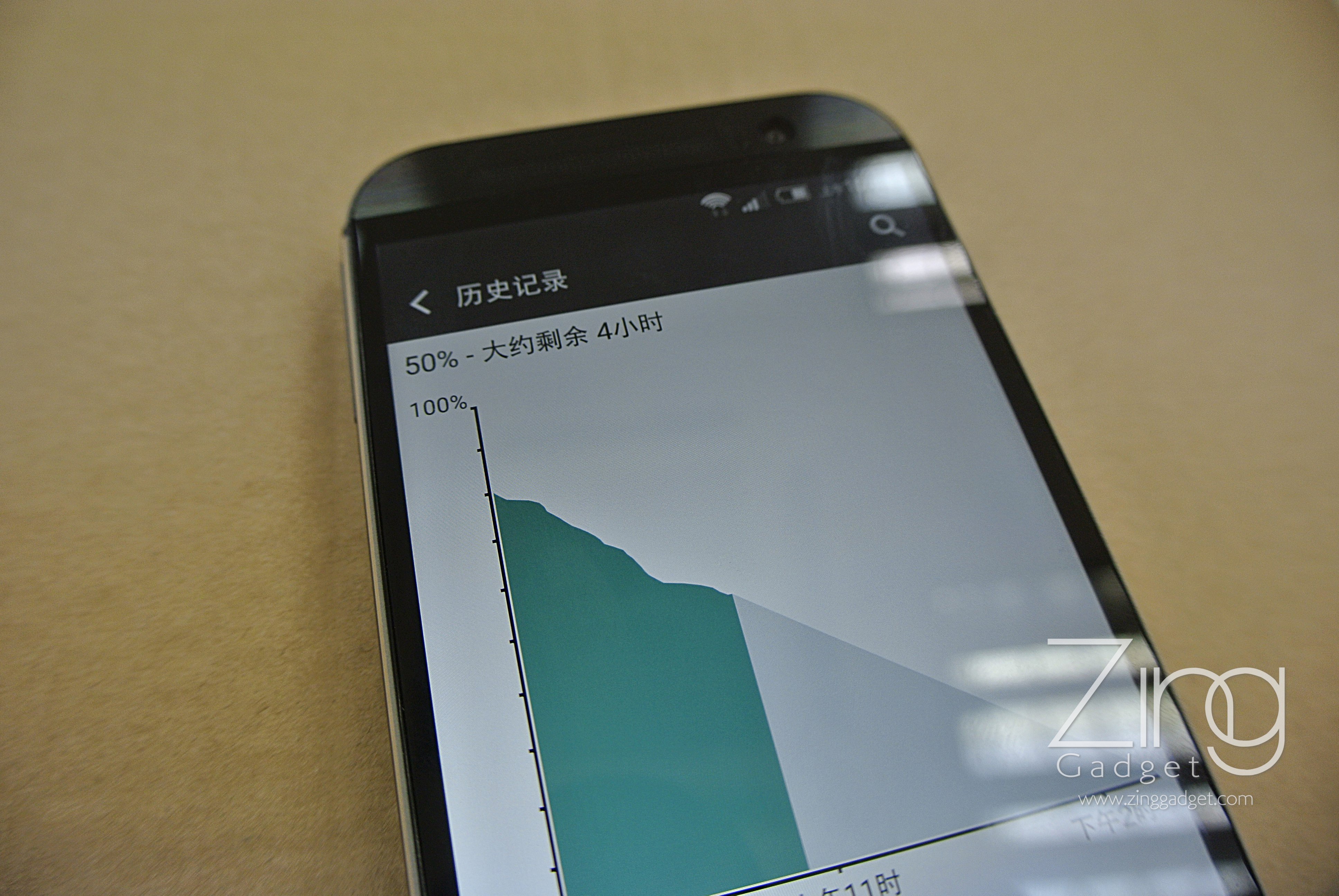 Charging test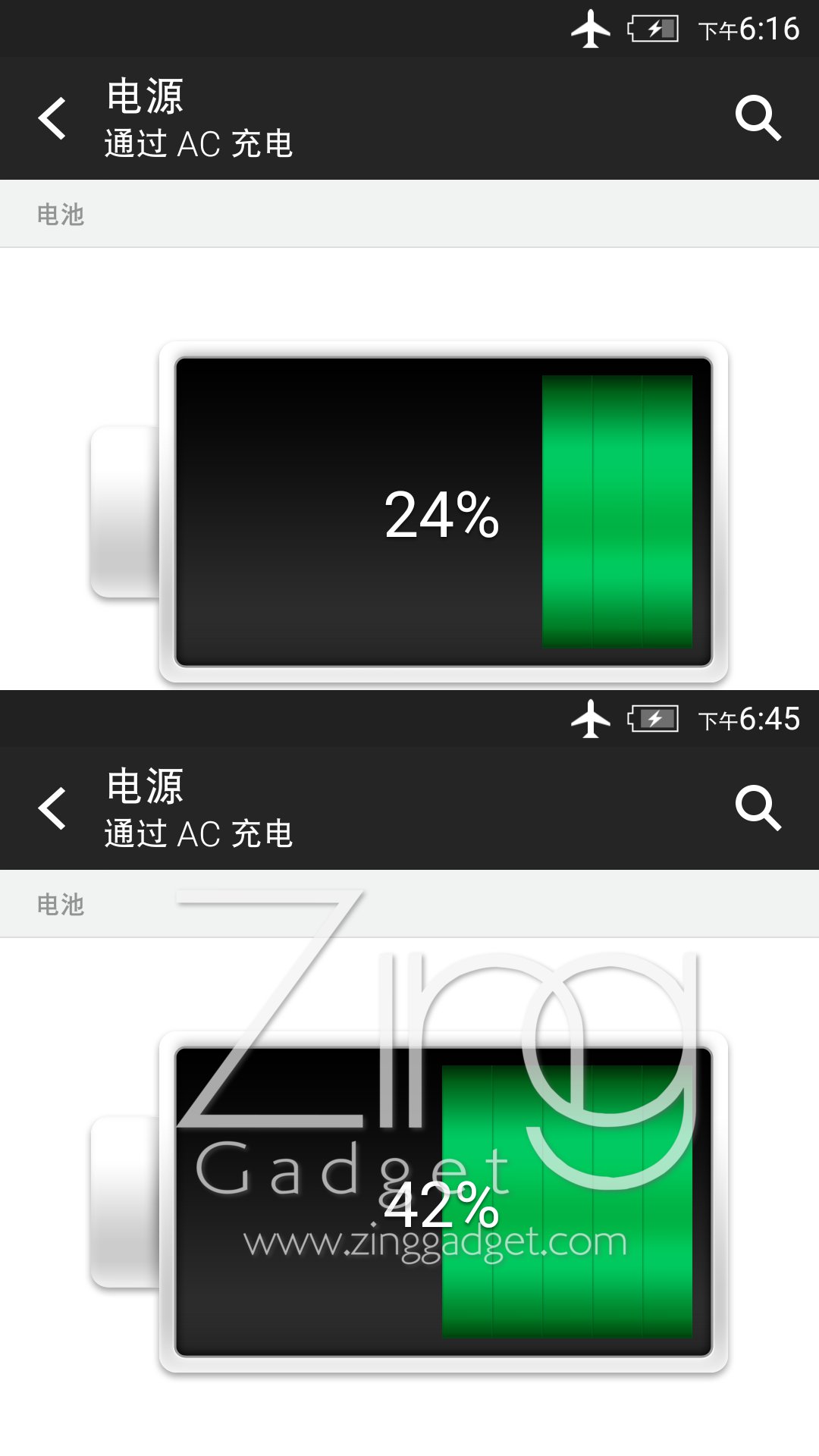 Based on our test, 30 minutes of recharge (with stock charger) manged to refills up to 18% of total battery level with 24% battery left initially.
Battery endurance test
1/2 hr Waze + Data:9%
1/2 hr Facebook + Data:10%
1/2 hr Facebook + WiFi:3%
1/2 hr Browser + WiFi:5%
1/2 hr Game + WiFi:20%
1/2 hr Youtube:6%
1/2 hr WhatsApp + WeChat + Camera + Wifi:8%
1/2 hr Music:2%
1 hr Video playback:6%(earphones)6%(stereo speaker)
Total battery consumption at 75% with 25% battery left.
Since the One M8 Eye comes with 2600mAh battery, it is recommended to bring an additional powerbank when high processor computing such as navigation and browsing with mobile data is required. 5 hours of standby time also used up 8% of total battery with syncing from social, IM applications and email clients.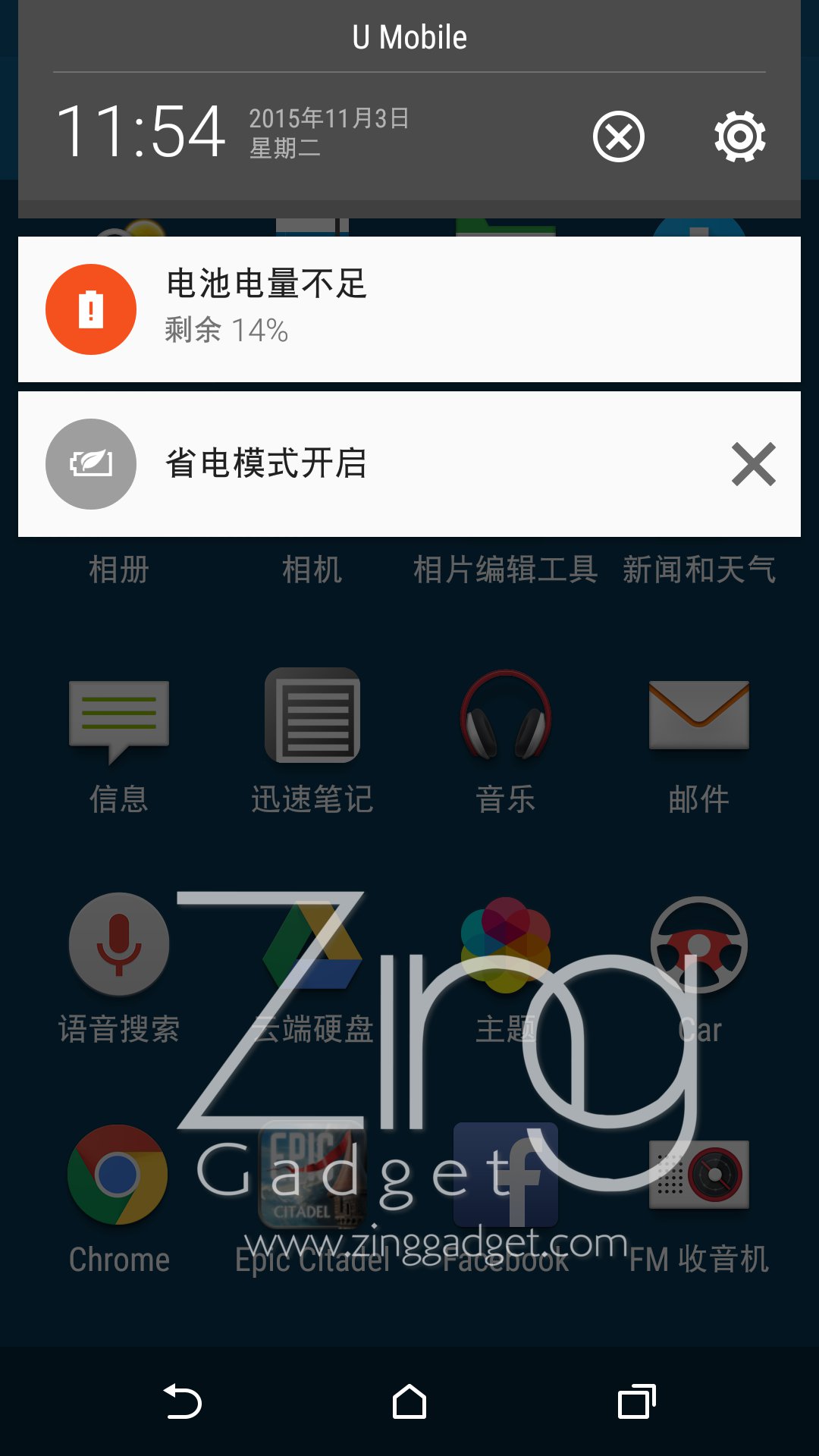 Battery saving mode in HTC One M8 Eye. It is automatically turned on when the device has low battery volume left.
Performance test

Antutu Benchmark test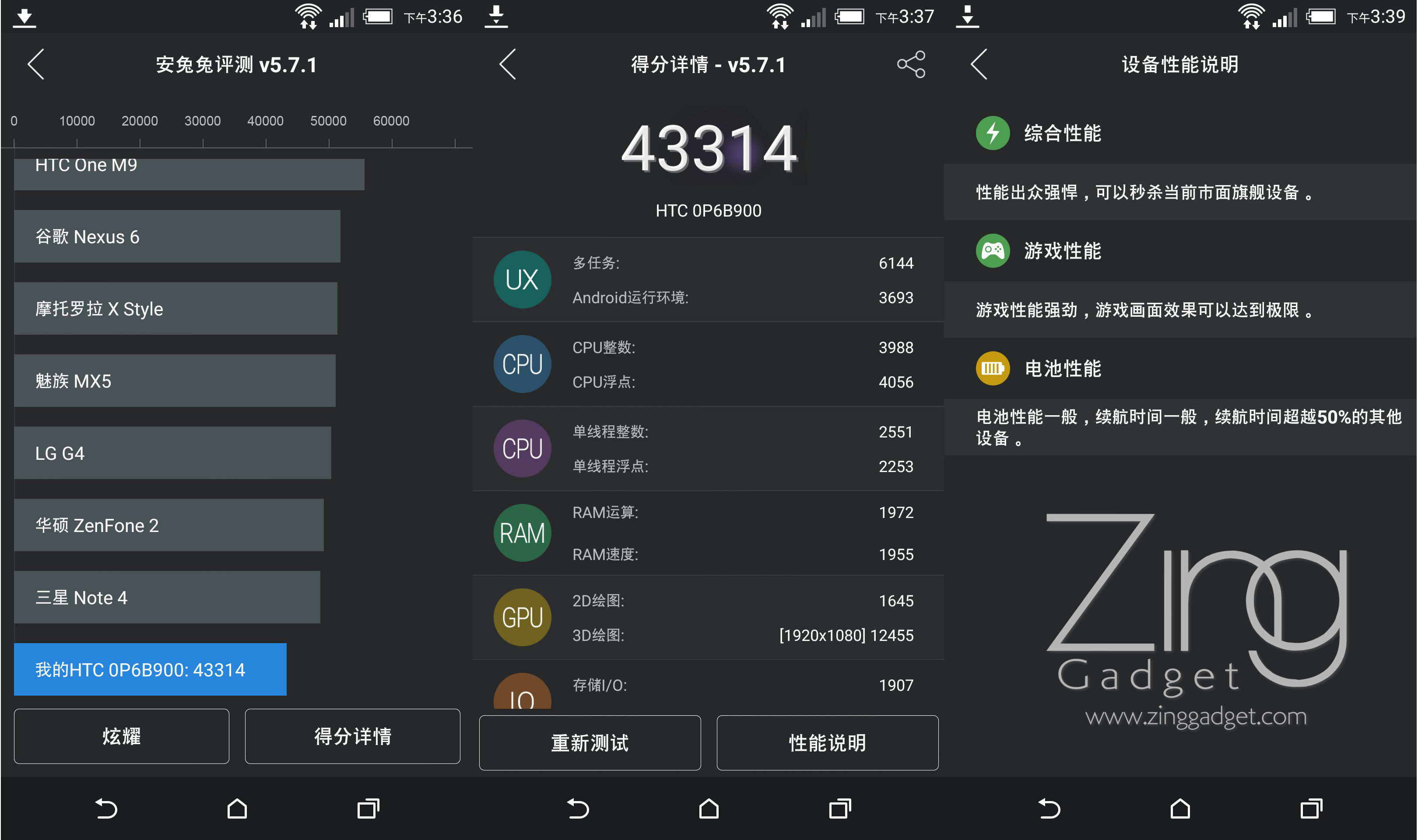 Geekbench test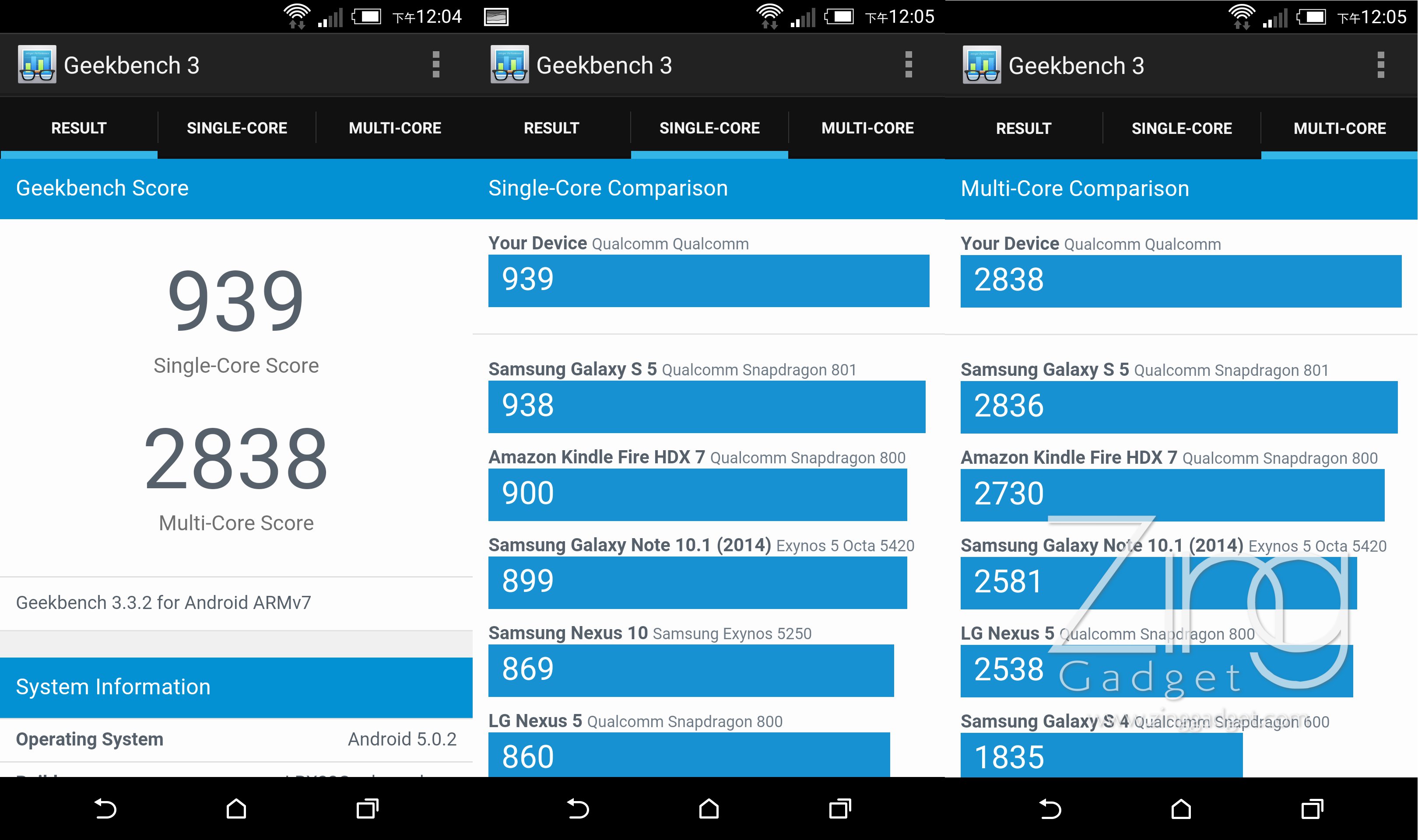 Epic Citadel Graphic test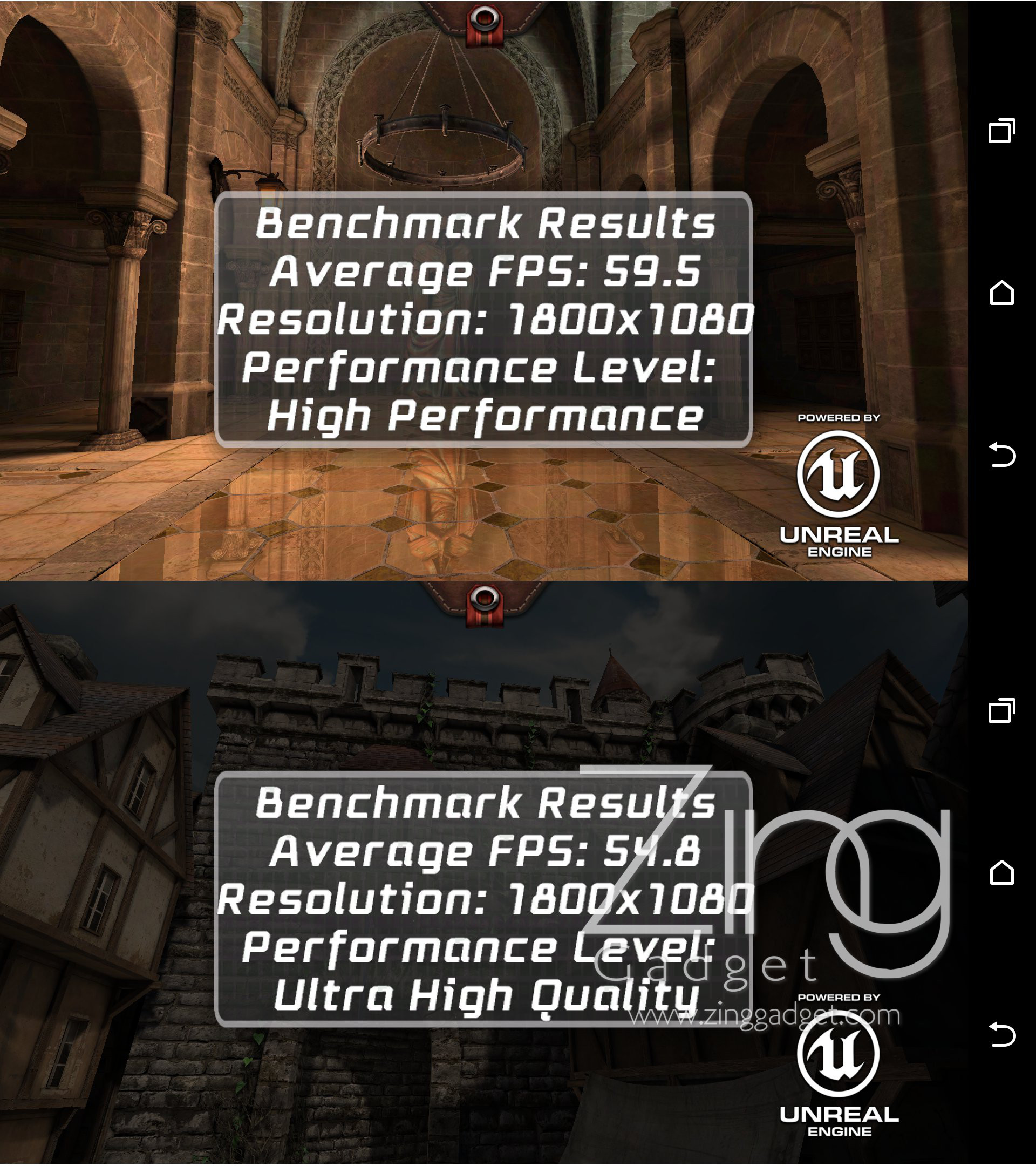 The Adreno 330 in the Snapdragon 801 processor has decent amount of graphical rendering power as it provides a smooth frame rate during our benchmark test.
Video Playback with Stereo output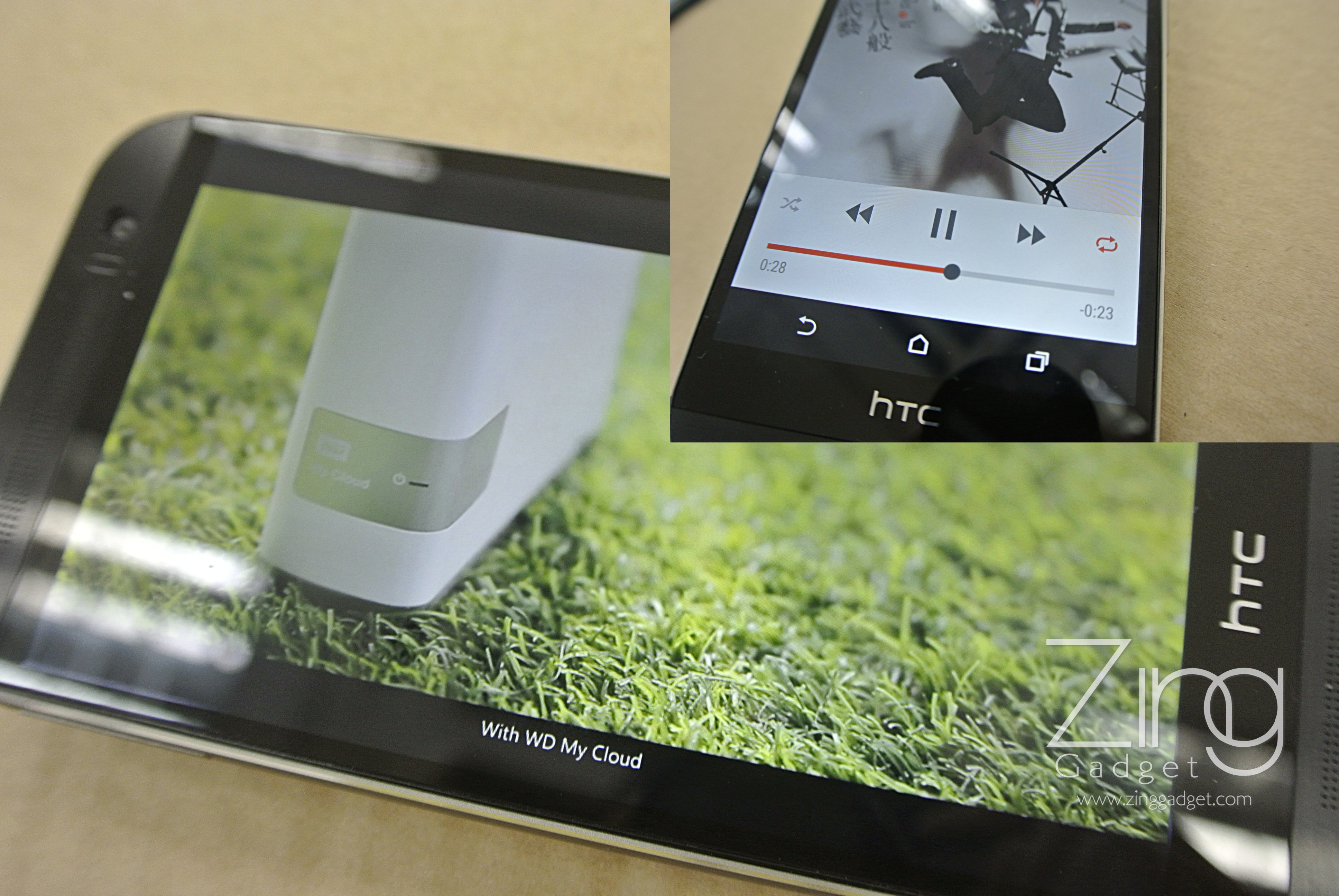 Watching videos and movies in HTC One M8 Eye is a bliss thanks to the brilliant display and HTC BoomSound stereo front speakers.
Stock browser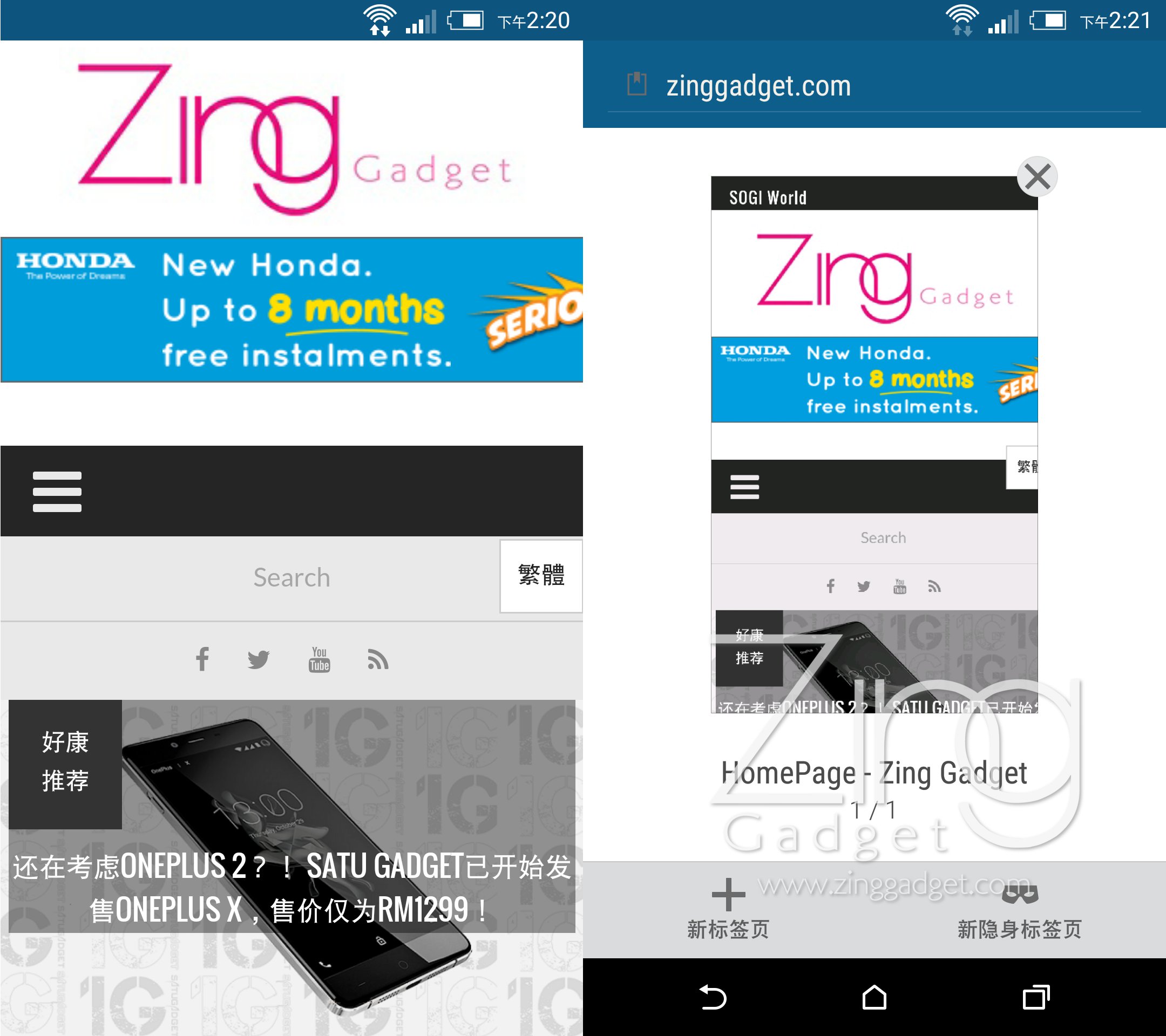 The overall experience is considered smooth and it supports Incognito mode too.
Gaming test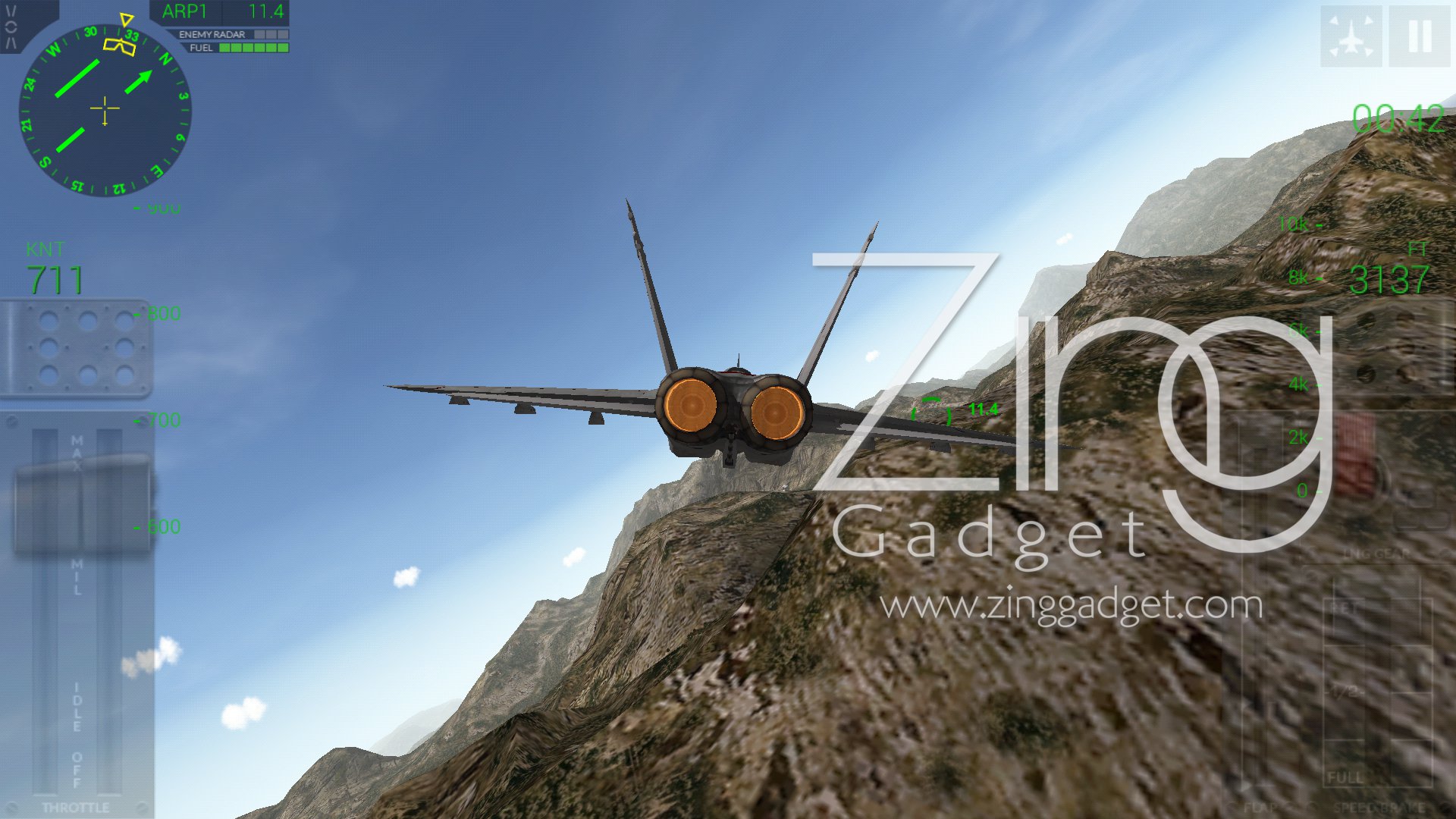 Although the Qualcomm Snapdragon 801 is not the latest and the best performing mobile processor, it still provides decent amount of computing power when it comes to graphical and processor intensive application such as gaming. The HTC BoomSound further enhances the gaming experience on this smartphone. However, this metallic smartphone still suffers from overheating issues when it come to running CPU-intensive application for a long time.
Conclusion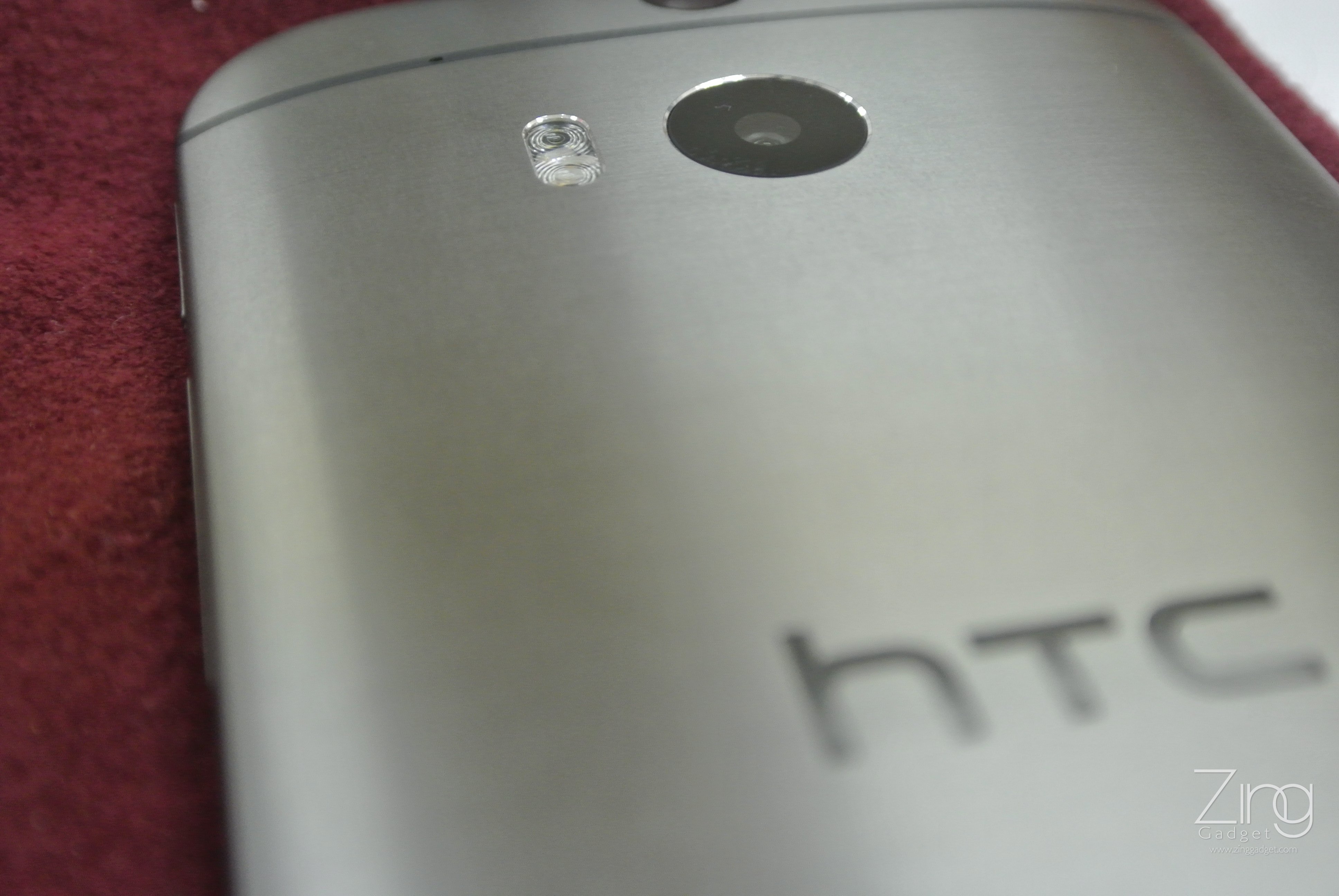 The HTC One M8 Eye has alot to offers, which includes the HTC BoomSound that enhances media and entertainment experience. The dual 13MP camera is able to retain details and capture good image quality, but it suffers from noise in the night. The camera application is also fairly simplified and convenient for casual and professional. Although the SuperLCD3 is not on par with IPS display, it still provides accurate color representation with high viewing angle.
With the price tag at RM1399, the HTC One M8 Eye has the best to offer to the consumer considering its functionality and hardware performance. In short, it is one of the smartphone that you can opt in if it fits in your budget.