Portable hard disk drives has been a favorite choices for businessman and student for mass data transfer and storage. However, nothing beats the compact an the speed it offered on a pendrive that can be stored anywhere without connection much wires. Western Digital today has just recently launched the new SanDisk Ultra Fit USB 3.1 flash drive with storage capacity at 256GB, only with the price at RM399.
It is officially the world smallest flash drive that such extreme storage capacity. It is able to retain 14 thousand pictures, 10 hrs Full HD video, 16 thousands music and extra 64GB space for your files! The USB 3.1 brings another advantage in data transfer that speeds up up to 15% compared to conventional.

The pricing of the SanDisk Ultra Fit flash has been confirmed with price starts from 39 for 16GB up to RM399 for 256GB. All of these comes with 5 years warranty so you don't have to worried about its lifespan.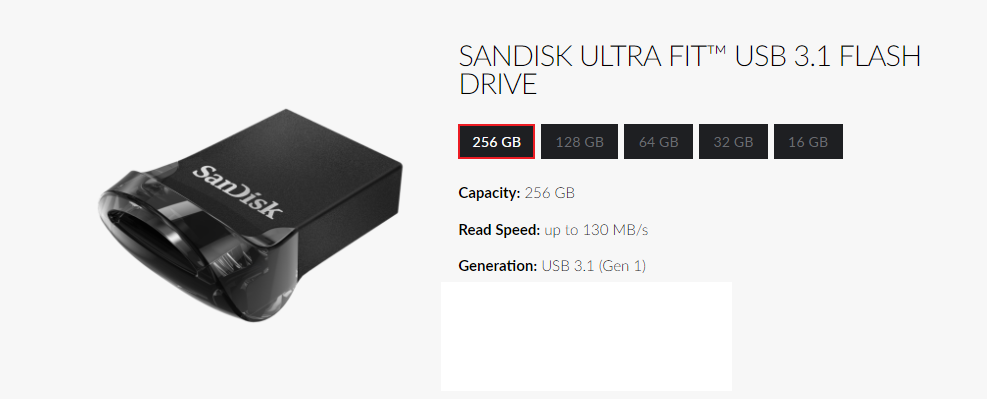 Interested? You can grab it now through 11 Street, Shopee, Lazada  and other major IT retailer nationwide. You also can learn more about the specs or technical details on SanDisk official site.