Just a moment ago, Lenovo has launched the world first Project Tango enabled smartphone. For those who are unfamiliar with Project Tango, it is an augmented reality technology that works without an external devices. The Lenovo Phab 2 Pro,  along with Phab 2 and Phab 2 Plus were launched today from RM899 onward.
Lenovo Phab 2 Pro specifications: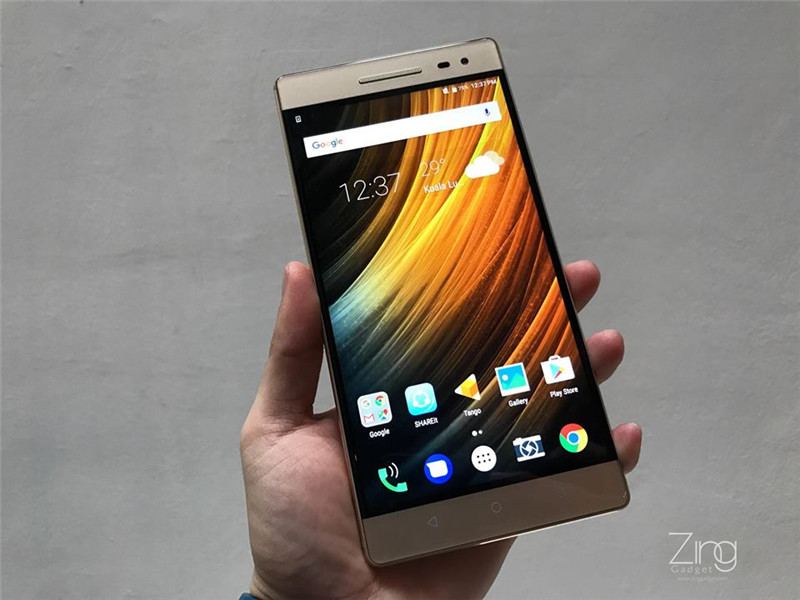 6.4 inches 2560 x 1440 (2k) IPS display
Qualcomm Snapdragon 652 octacore
Adreno 510
4GB RAM+64GB ROM(Support up to 128GB microSD)
Front 8MP camera+ Rear 16MP camera(F/2.2, PDAF, depth and motion detection camera)
Fingerprint recognition
Dolby Audio Capture 5.1 and Atmos audio technology
4050mAh battery(with Quickcharge)
Dual SIM standby
Running on  Android 6.0 
179.83 x 88.57 x 6.96mm
259g
Retail Price:RM1899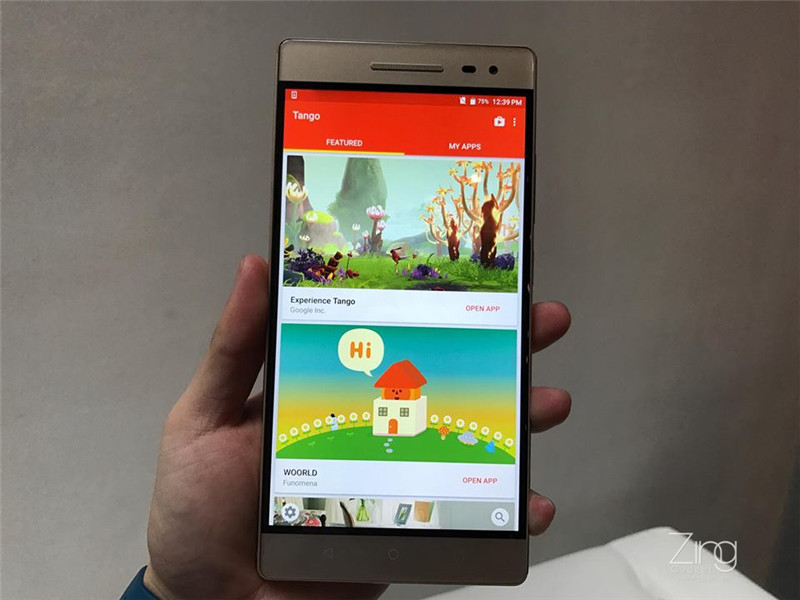 As a world first Tango supported smartphone, the Lenovo Phab 2 Pro comes with a ridiculously large 2K display sized at 6.4 inches. The whole body is covered by aluminium alloy with a front 2.5D glass that shield the whole display.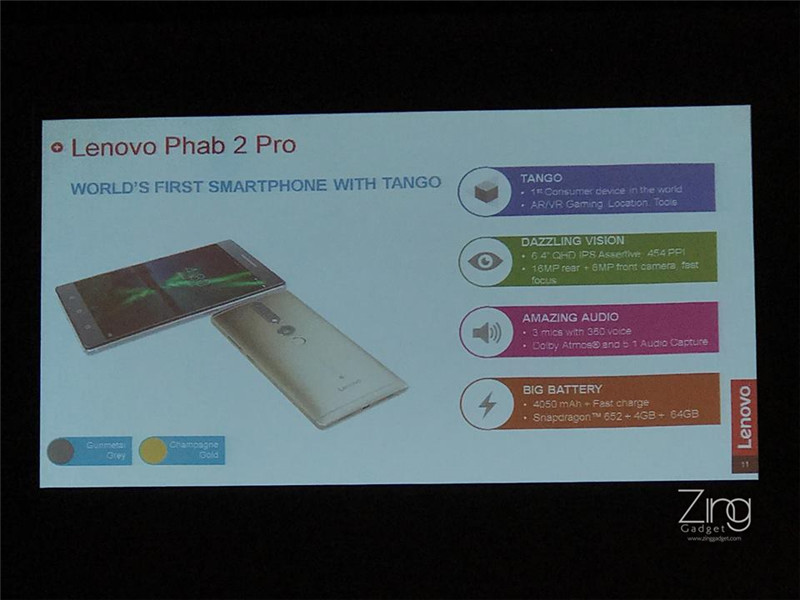 This AR enabled smartphone is powered by Qualcomm Snapdragon 652 SoC to provide decent daily performance with its 4GB RAM and 64GB ROM. It also has a 16MP rear and 8MP front camera along with 3 noise cancellation microphone. The 4050mAh battery also comes with quick charge technology that should suffice for a day or two.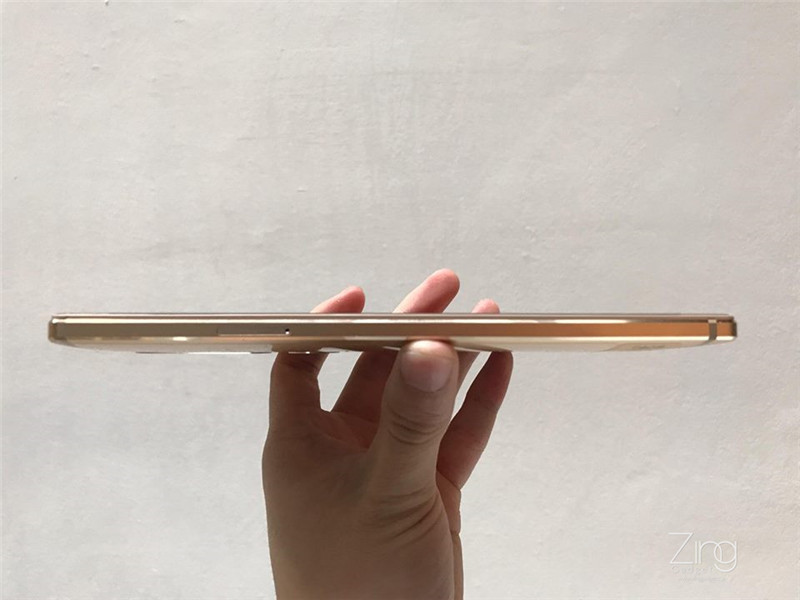 The Phab 2 Pro also comes with Dolby 5.1 channel surround playback and Atmos audio technology. With the capability of recording 4K video with its 16MP camera, creating quality video content with the Phab 2 Pro is at ease.
Apart from the rear RGB main 16MP camera, the Lenovo Phab 2 Pro also comes with depth detection and motion detection camera.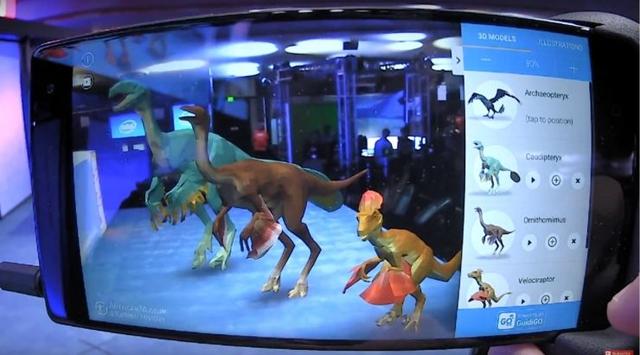 With preloaded add on camera effects on the Phab 2 Pro, the depth camera and motion capture camera work simultaneously for an augmented reality effect. For example, the dinosaur shown on the image can be rotated in many angle when you point the camera to the same location at different direction.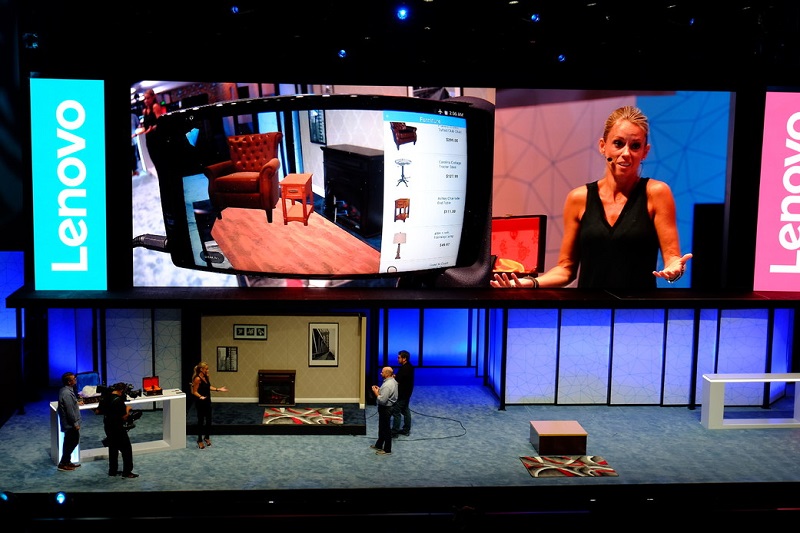 The augmented reality can also be utilized for in house decoration. If you are wondering where is the ideal place to place your sofa, you can use the AR technology to help you visualize the whole experience, without the need to move furniture all the time.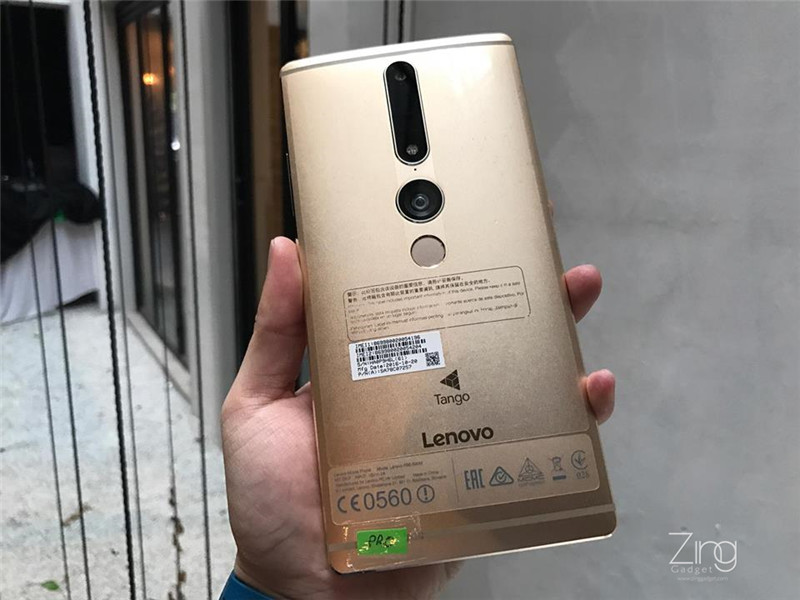 The Lenovo Phab 2 Pro is the only authentic Google Tango supported smartphone and the RM1899 price tag is somehow reasonable.
Meanwhile there are also 2 new AR smartphone launched from Lenovo Malaysia.
Phab 2 Plus :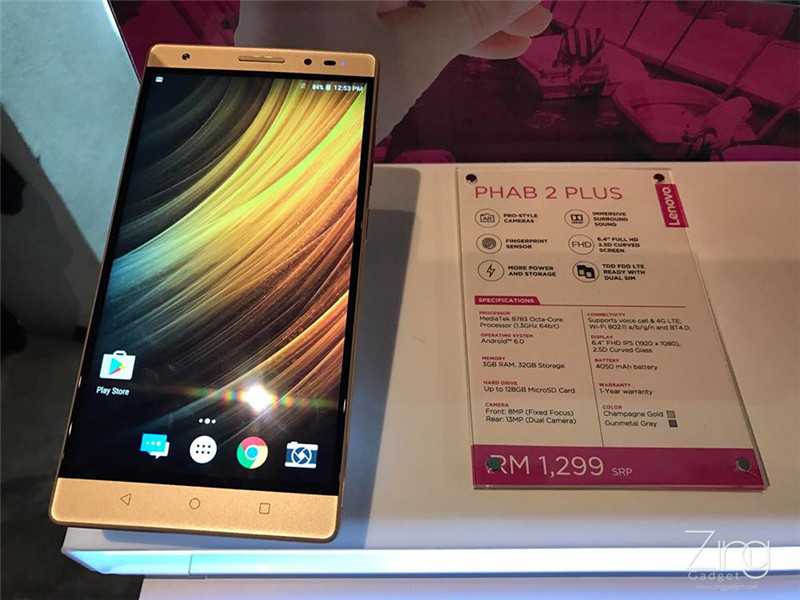 6.4 inches 1080p Full HD IPS
MTK 8783
Mali T720
3GB RAM+32GB ROM(support up to 128GB microSD)
Rear 13MP + Front 8MP camera(F/2.2, Milbeaut smart image processing technology)
Android 6.0
4050mAh
Support Dolby Atmos
Dual SIM standby
173.89 x 88.3 x 5.5mm
218
Retail pricing:RM1299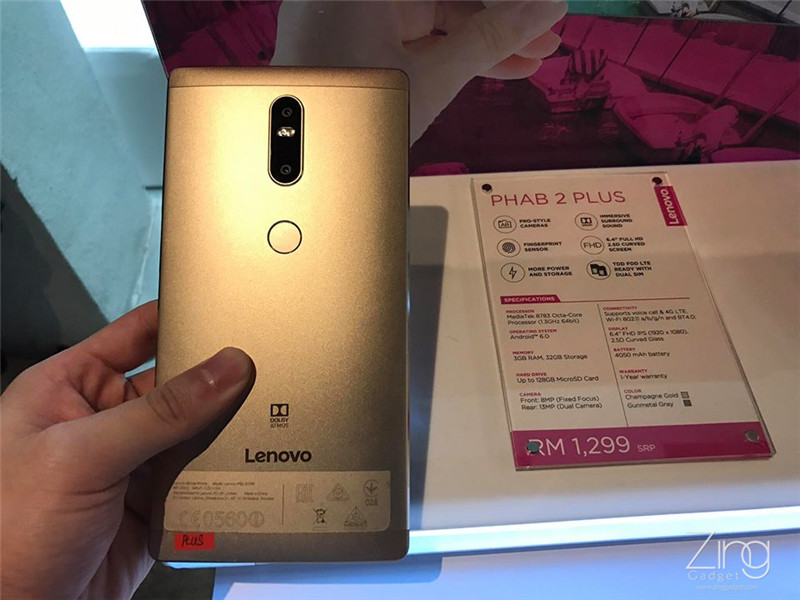 The Lenovo Phab 2 Plus has a similar sized 6.4 inches display at Full HD resolution and a rear fingerprint sensor. However, it comes with light AR feature and doesn't support Project Tango.
Phab 2: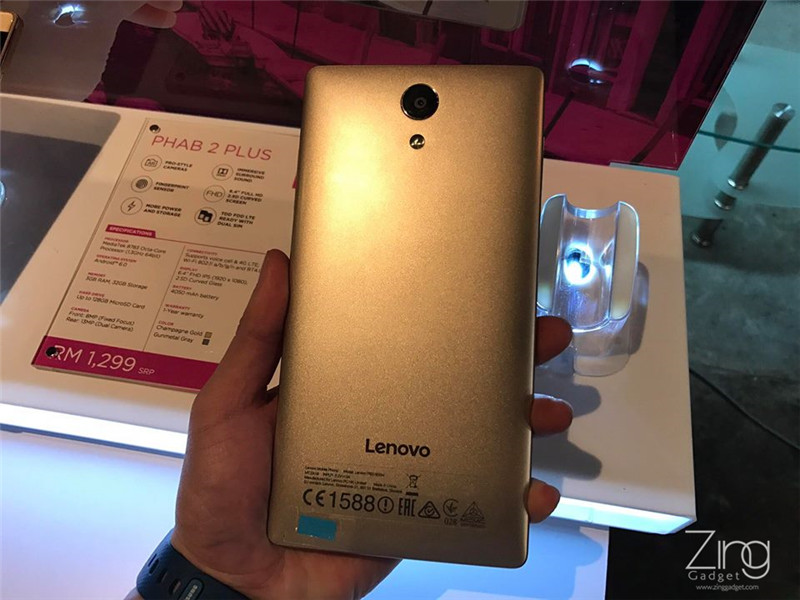 6.4 inches 720p display 
MTK 8735
Mali T720
3GB RAM+32GB ROM(support up to 128GB microSD)
13MP rear camera with PDAF+5MP front camera with 85 degree wide angle lens
4050mAh battery
 Android 6.0 
Dual SIM standby
175 x 89.5 x 5.5mm
225
Retail Pricing:RM899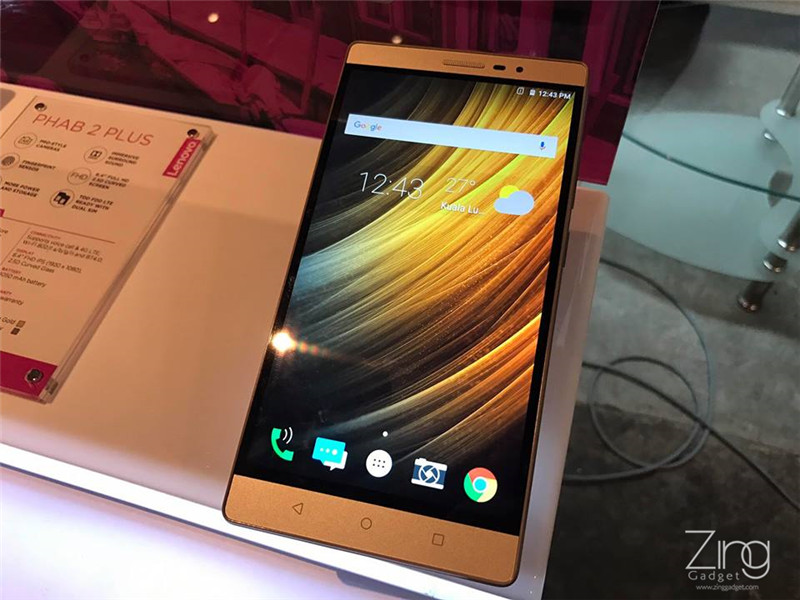 The Lenovo Phab 2 is an entry level smartphone that comes with 720p display while powered by MediaTek quadcore SoC. Nevertheless, it still support Dolby Atmos to enhance audio playback experience.