Celebrating the upcoming 11th Nov prosperity day, Xiaomi has revealed their latest in-ear monitor of the year which only sell for 99 RMB! (around RM67).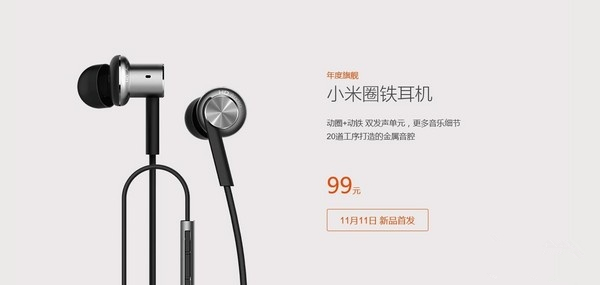 The new Xiaomi headset is a dynamic in ear monitor which has the speaker crafted and customized in 20 tedious process and tested for more than 700 durability and quality test. It is also being used in the DJ's from the 4th Grammy Awards.
Although it wasn't the first dymamic coiled headphones in the world as FIIL bestie has released one similar product few weeks ago, the price rage of the Xiaomi IEM makes it affordable for everyone.
The new Xiaomi IEM is sold at 99RMB (around RM67) and will be available on the 11th Nov at Xiaomi China website and tmall.com.