As webe is launching their webe850 application that gives out attractive prizes from 1 year free data plan and few new flagship smartphones, webe has organized a contest where participants can win attractive prizes worth more than RM850,000  by scanning the QR code inside the maze! Webe also giving out 1 year free data plan to the winner of the contest by following the simple instructions below.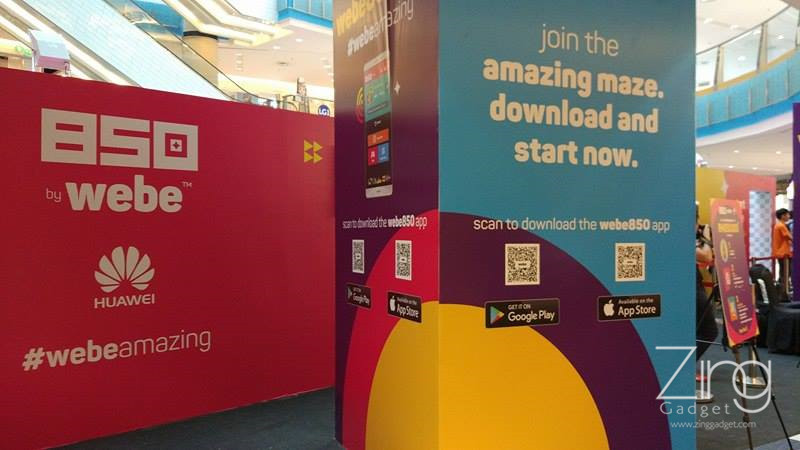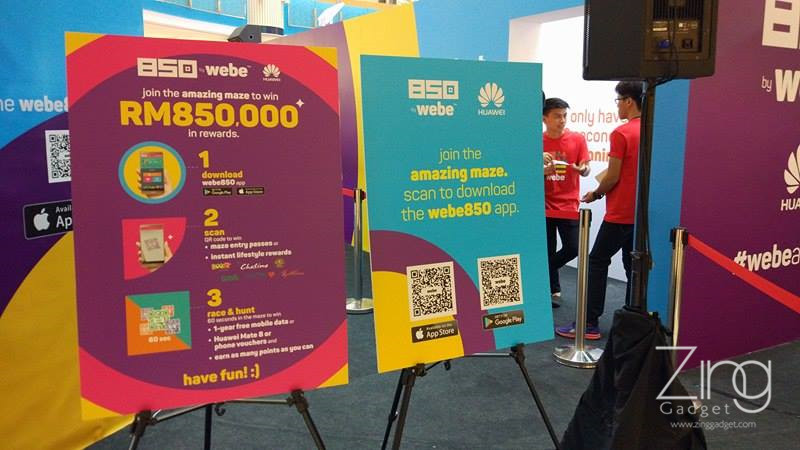 Download webe application for Android,iOS and user can now enter the maze at Sunway Pyramid Blue Concourse (10am to 10pm) and scan all QR codes to win attractive prizes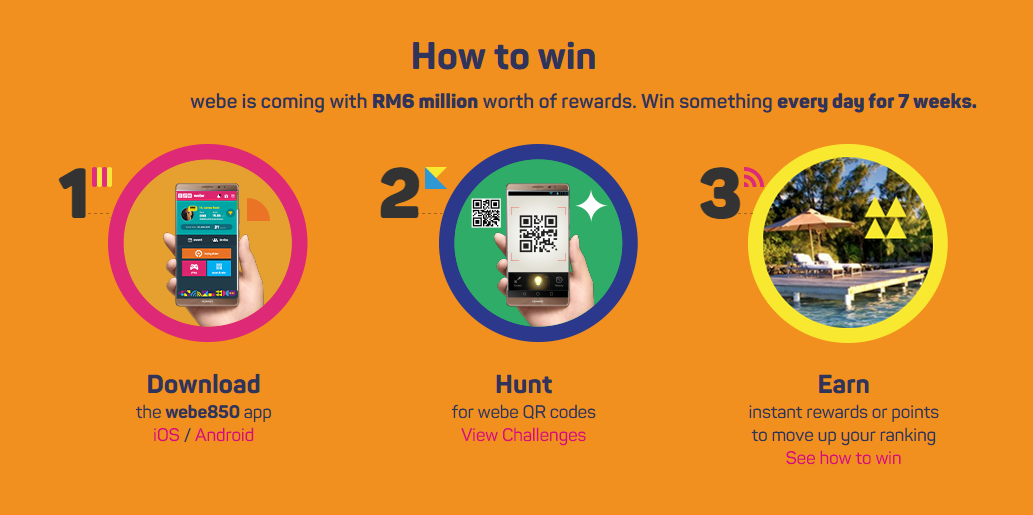 If you are unable to attend such event because of work/study. you can still participate in this contest by downloading the webe850 app and scan the webe QR code to earn points! The top 100 high scorer will win attractive prizes such as the Samsung Galaxy S7 Edge, Huawei Mate 8 and more!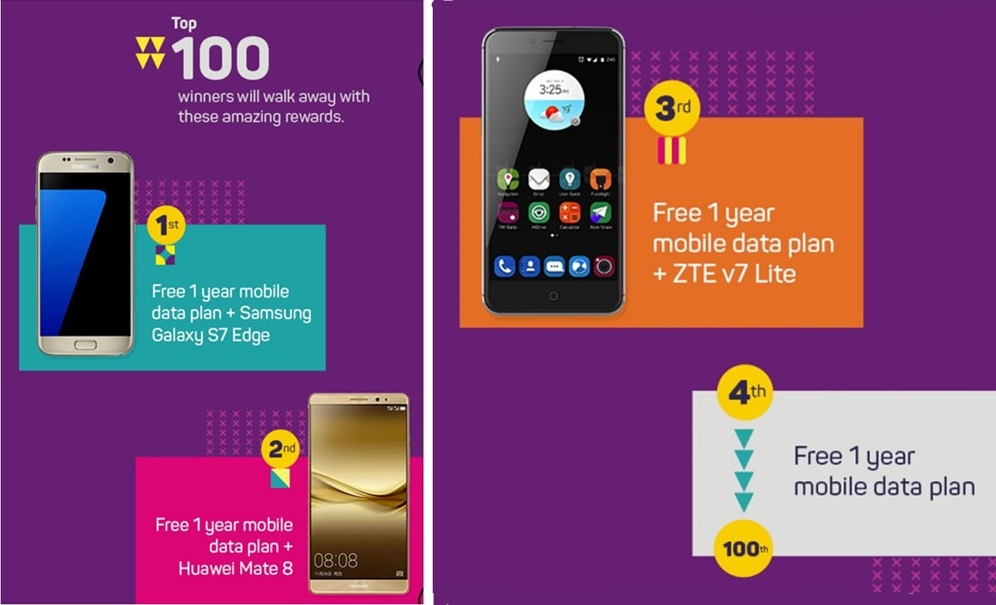 First: Free 1 year mobile data subscription + Samsung Galaxy S7 edge
Second : Free 1 year mobile data subscription套 + Huawei Mate 8
Third : Free 1 year mobile data subscription + ZTE v7 Lite
Forth to 100th : Free 1 year mobile data subscription
For more information on the contest, visit Webe official website