Recently there has been telco rolling out new internet package with large or unlimited quota dedicated for domestic use. Soon after Maxis launches the MaxisONE Home Fiber plan up to 100Mbps, Celcom also launched the Celcom Home Broadband that comes with 10Mbps bandwidth with unlimited quota only at RM145 per month!
Besides, you will enjoy more discount if you are an existing Celcom subscriber and Celcom First Gold member!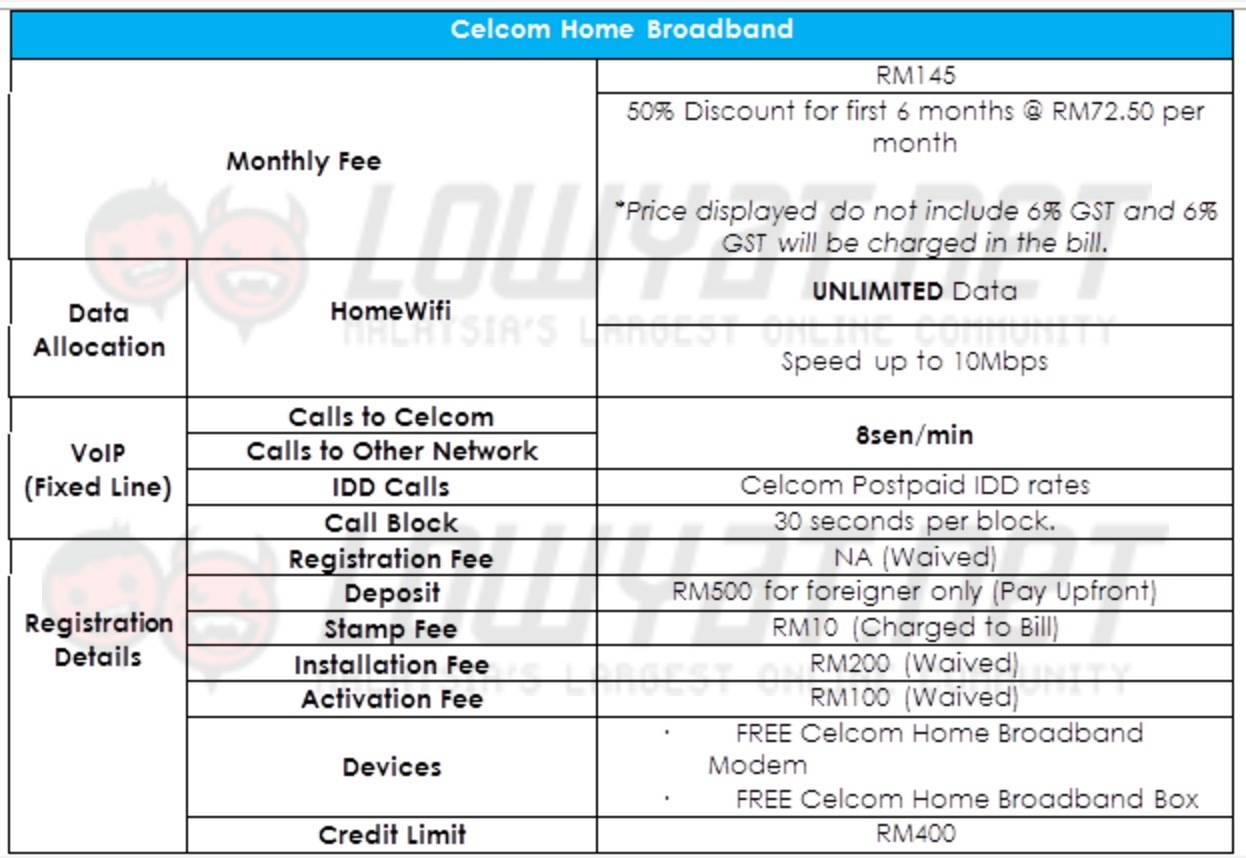 Although the Celcom Home Broadband plan comes with 10Mbps download and upload speed for RM145 per month (excluding GST), the Celcom First Gold subscribers will be able to enjoy 50% off their bill for the first 6 months! Besides, call for each network is only charged at 8 cent per minute.
For more information, please visit Celcom official webpage