Last month, Huawei had filed trademarks for "Cine Lens" and "Camera Matrix", some speculated that these 2 trademarks are for the new technologies that could be used on the Huawei Mate 30 series flagship. And today, it seems that Huawei had filed another 2 new trademarks, which might referring to the new features of the Mate 30 series.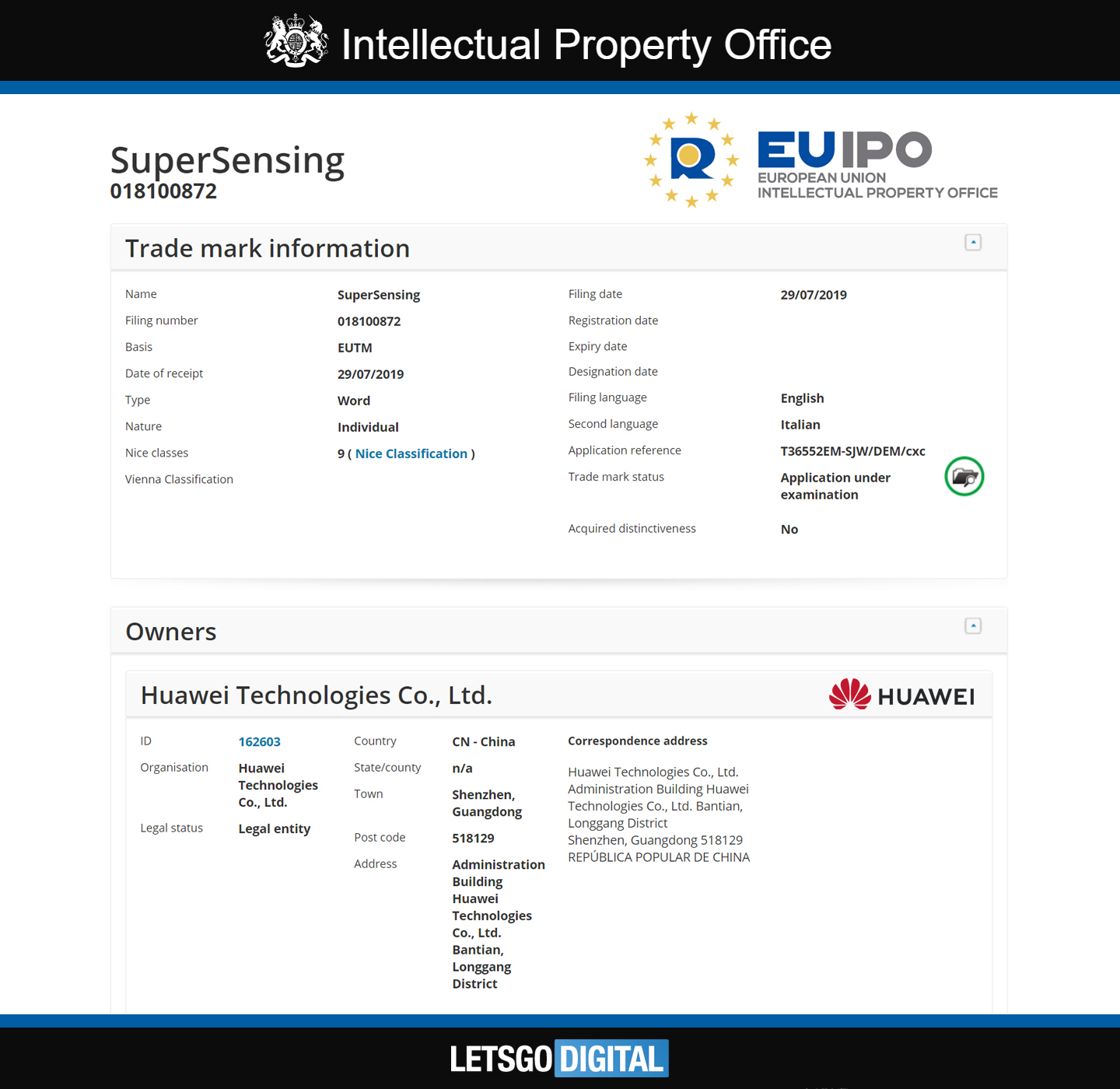 Spotted by LetsGoDigital, Huawei has filed 2 new trademarks application at EUIPO (European Union Intellectual Property Office) and UK IPO (Intellectual Property Office), for the names "Huawei AIR Glass" and "Super Sensing", suggesting that these 2 names might be the new features for the Mate 30 series.
"Huawei AIR Glass" application is filed under the category of "Covers for smartphone, cases for smartphone, protective glass, etc.", suggesting that it might be a replacement for Corning Gorilla Glass for the upcoming Mate 30 series.
For "Super Sensing" however, had actually being used on the camera module of Huawei P30 series earlier this year, which included the RYYB color matrix instead of RGGB, provide significant improvement in low-light photography.
For now, Huawei have yet to announce the official launch date for the Mate 30 series.