As the iPhone 7 is expected to be launched somewhere on the end of this year, there are more and more rumors on the hardware and the design of the new iPhone has been circulated around the internet. A recent leaked prototype image of the alleged 'iPhone 7' shows a 2 tiny hole besides camera lens which suggest the addition of infrared module for camera autofocus assistance.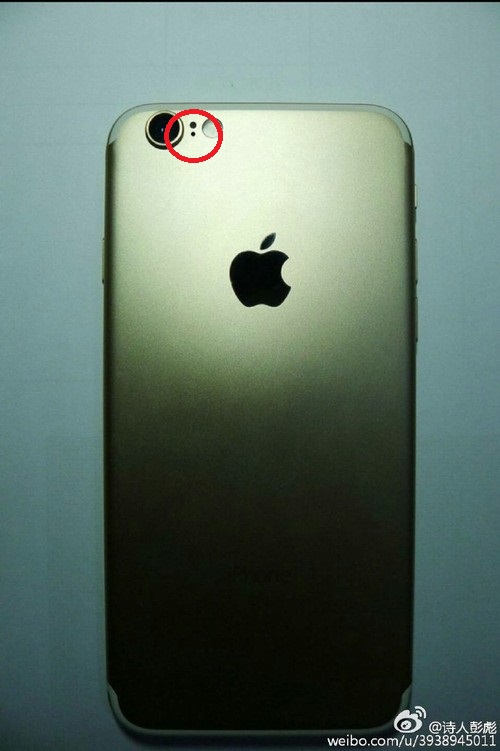 As seen on the prototype image, the iPhone 7 prototype shows an exact image with the details highlighted from the previously leaked AutoCAD drawing. The iPhone 7 still features a clean white bezel line and built with metallic materials.
The use of infrared-assisted autofocus has become a norm in Android smartphones since the launch of Asus Zenfone and LG G3. This technology greatly shortens the autofocus time which enhances quality of image when taken in a short burst. Hence, it is very reasonable why the iPhone 7 will be sporting this camera feature.
Apart from its camera, the iPhone 7 is said to remove the conventional 3.5mm audio jack where now it will focus its highlight on wireless headphone through Bluetooth connection. Although this greatly enhances the possibilities to reduce the thickness of a smartphone, this new option might not be great for audiophiles who relies on quality headphones that requires at least a 3.5mm audio jack.
Source :