Congratulations for the first 1000 buyers who able to placed their pre-order booking on the Galaxy S7 Edge earlier mid-night today! Although Samsung Malaysia website has reported that their website has be unavailable to handle the tremendous amount of request during that time period, the 1000 pre-order of this smartphone has ended successfully after 3 hours. With some ranting on Samsung Mobile Malaysia Facebook Page, Samsung Mobile Malaysia is now giving in 15% discount off  and a 64GB microSD card for the next 2000 pre-orders!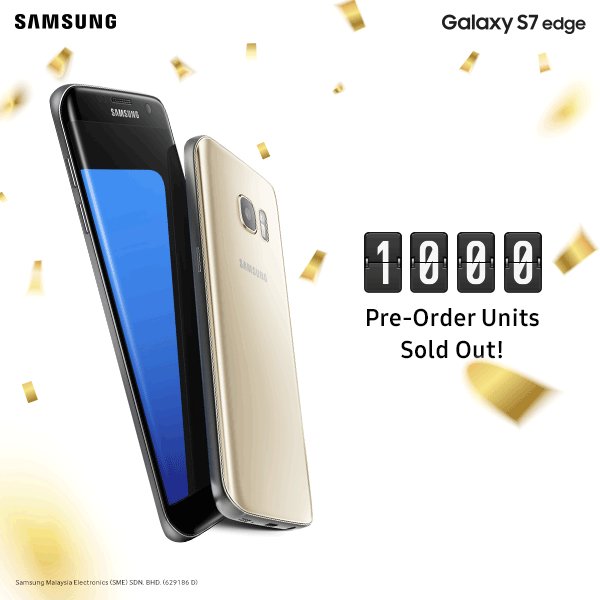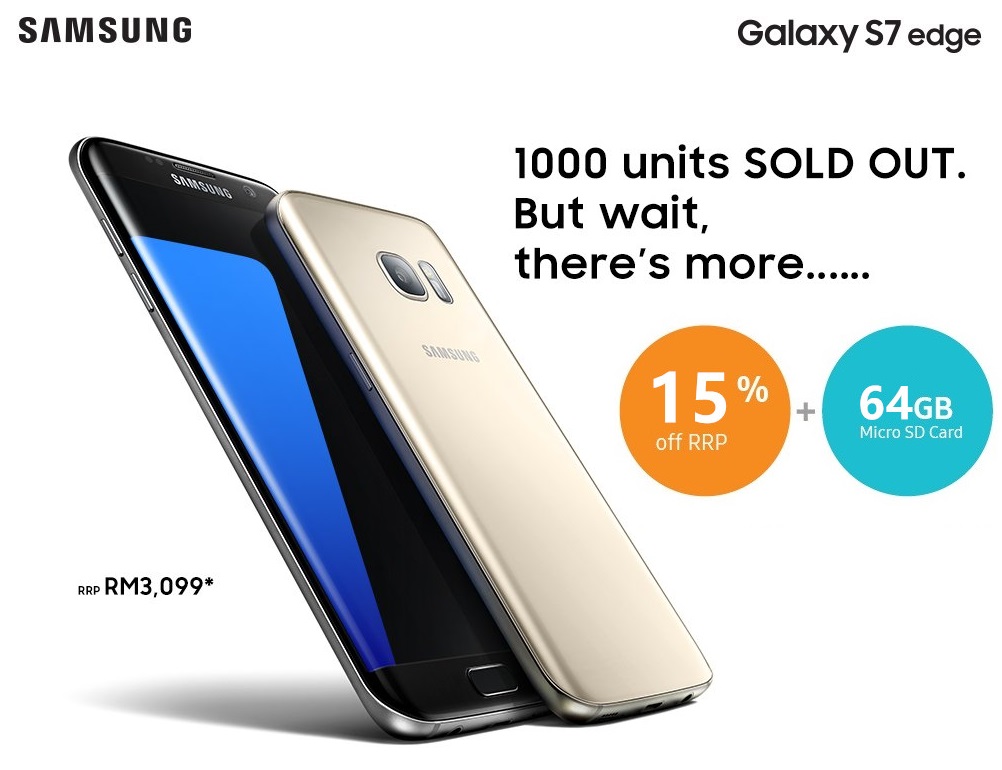 Pre-order terms and conditions:
Once you enter the website, select your preferred colour and pick up location along with deposit of RM300!
The Galaxy S7 Edge with 15% off a valuable deal as it goes below the retail price of the Galaxy Note 5, S6 and S6 Edge at RM2634. It also comes with complimentary 64GB microSD card in which is a newly added feature on the S7/ S7 Edge.