With few weeks till its arrival, the rumors and news of the Samsung Galaxy S7 has been circulating on the internet for a long time. Apart from the black Galaxy S7 Edge leaked previously, @Evleaks today also has leaked some the silver and gold Galaxy S7 Edge on his Twitter feed.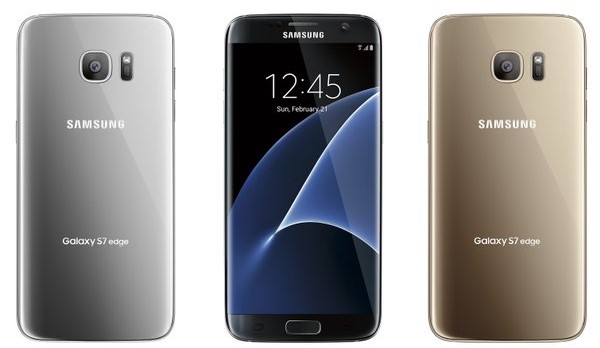 The Galaxy S7 Edge seems generally identical with the Galaxy S6 Edge as the curved display and the metallic build material. Its hardware is said to sports the Samsung Exynos 8890 while some region uses the Qualcomm Snapdragon 820 SoC. Nevertheless, it also comes with 4GB RAM, 32GB/64GB storage and support microSD expansion.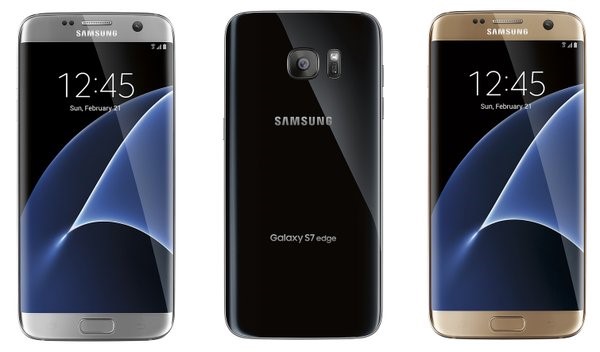 Besides, it also features a 5.5 inches 2K Quad HD Super AMOLED display with the new Always on Display (AOD) technology which keeps the display lit in bright grey. This technology uses low amount of energy as 1 hours only drain 1% of its total battery level. The Galaxy S7 Edge also comes with a larger battery at 3600mAh instead of the 2600mAh battery found on the S6.
The Samsung Galaxy S7 Edge also highlighted its camera with an all new 12MP camera with f/1.7 aperture lens. The front facing camera is still at 5MP as seen on the S6. Nevertheless, it is also said that the Galaxy S7 will be IP67 water and dust resistant certified.
According to previous @Evleaks report, the Galaxy S7 and S7 Edge is predicted to launch at the US on upcoming March 11th this year. The launch date for other countries is expected the same with few days around the stipulated US launch date. Regarding on its pricing, Android World suggested that the Samsung Galaxy S7 Edge might be priced at 799 Euros (~RM3500). Would the new Galaxy S flagship impress you?