Smartwatch is a common gadget for those who frequently monitor smartphone notifications that has becoming a wearable trend since 2014. Being a manufacturer for smartwatch and other gadgets for years, Samsung has presented their latest smartwatch innovation at IFA 2016 with the Gear S3 Classic and Frontier.
The Gear S3 Frontier and Classic is now available to purchase at Malaysia at a price tag at RM1399.
Samsung Gear S3 Frontier & Classic:

1.3 inches Super AMOLED display(360 x 360 resolution)
1GHz dual core SoC
768MB RAM+ 4GB ROM
380mAh  (~4 days battery life)
Bluetooth 4.2
2.4GHz Wi-Fi
NFC, GPS
Barometer, heartbeat monitor
IP68 water resistant
Wireless charging
Support Always On display
Compatible with Android 4.4 and iOS above
RRP:RM1399
Here comes the unboxing!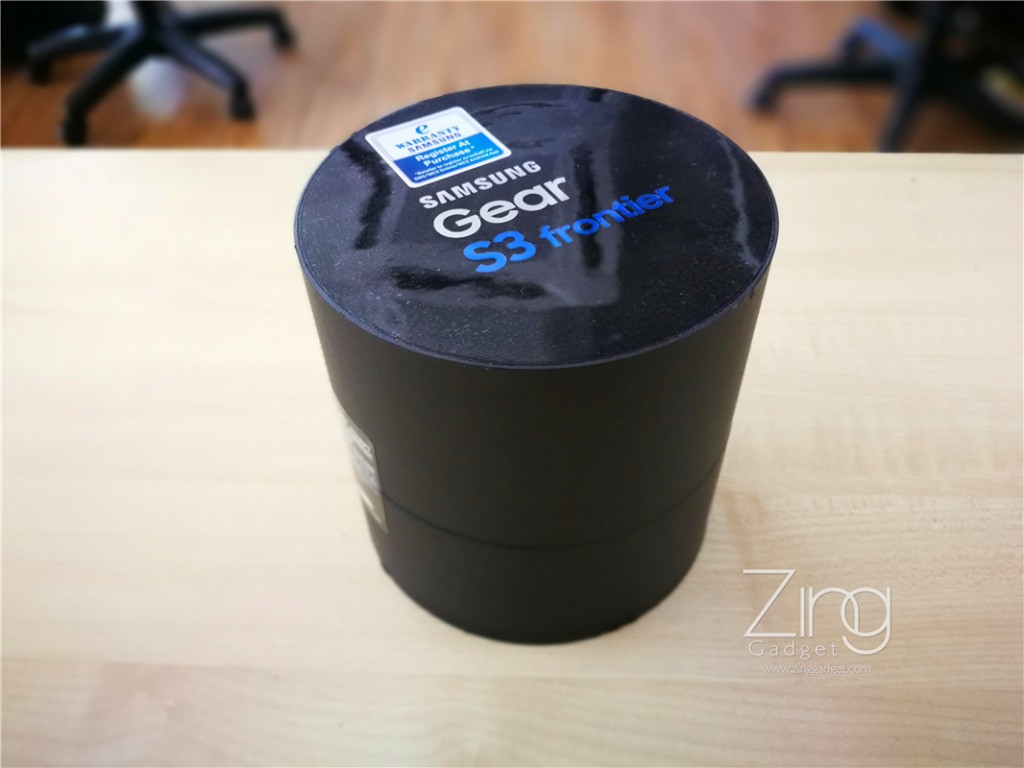 Similar with Gear S2, the container box for Gear S3 Frontier has a cylinder shaped design with the Gear 3 frontier printed on its top.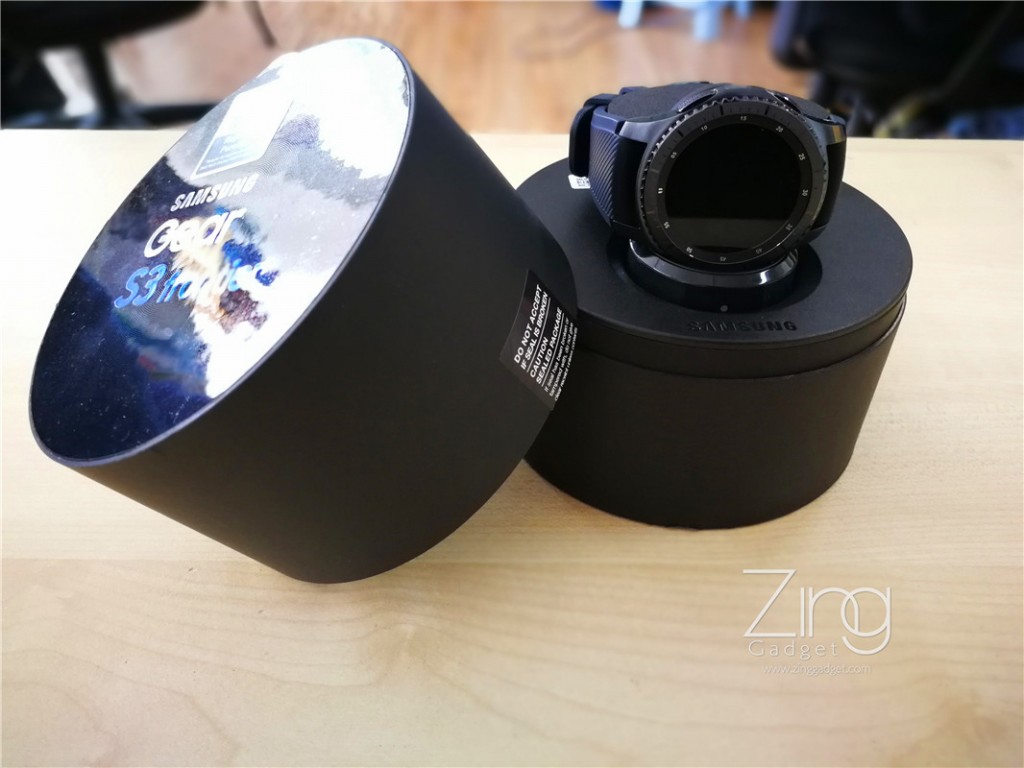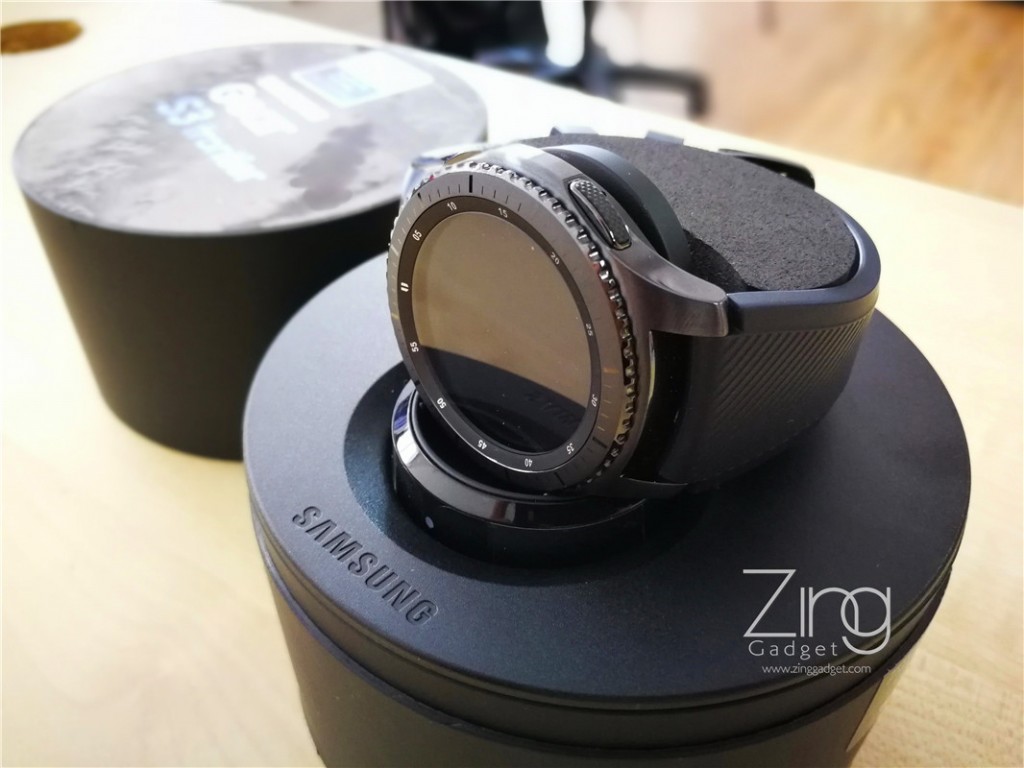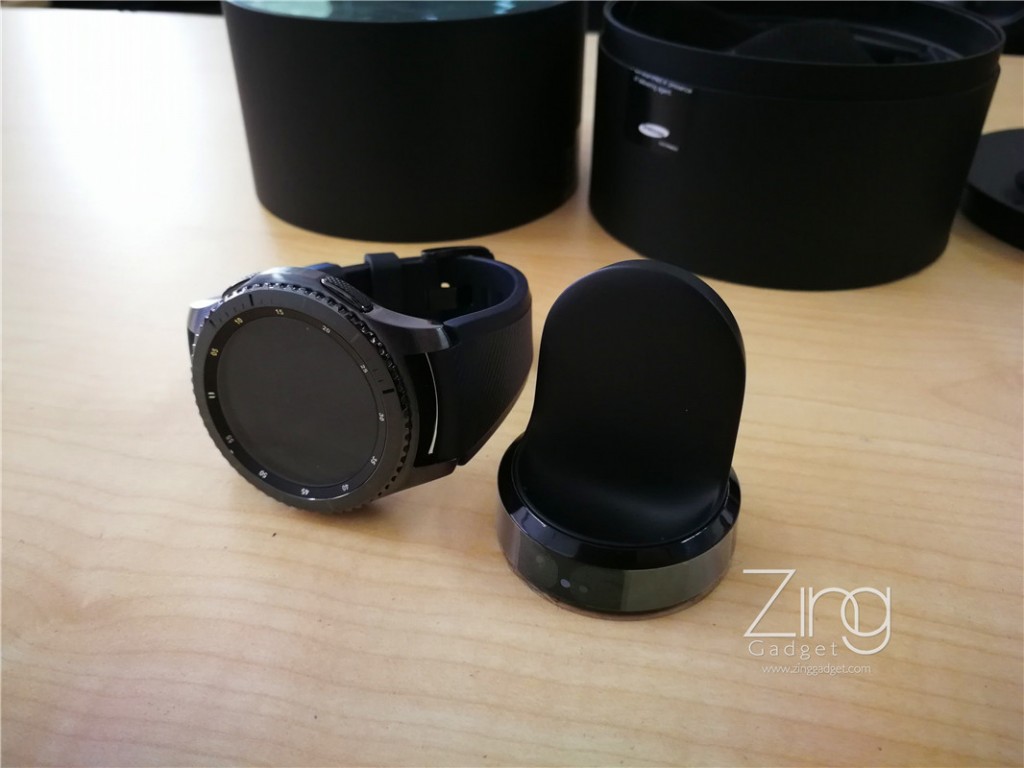 The charging dock shown on the right comes with magnetic platform where the smartwatch will be automatically attached and ready for charging.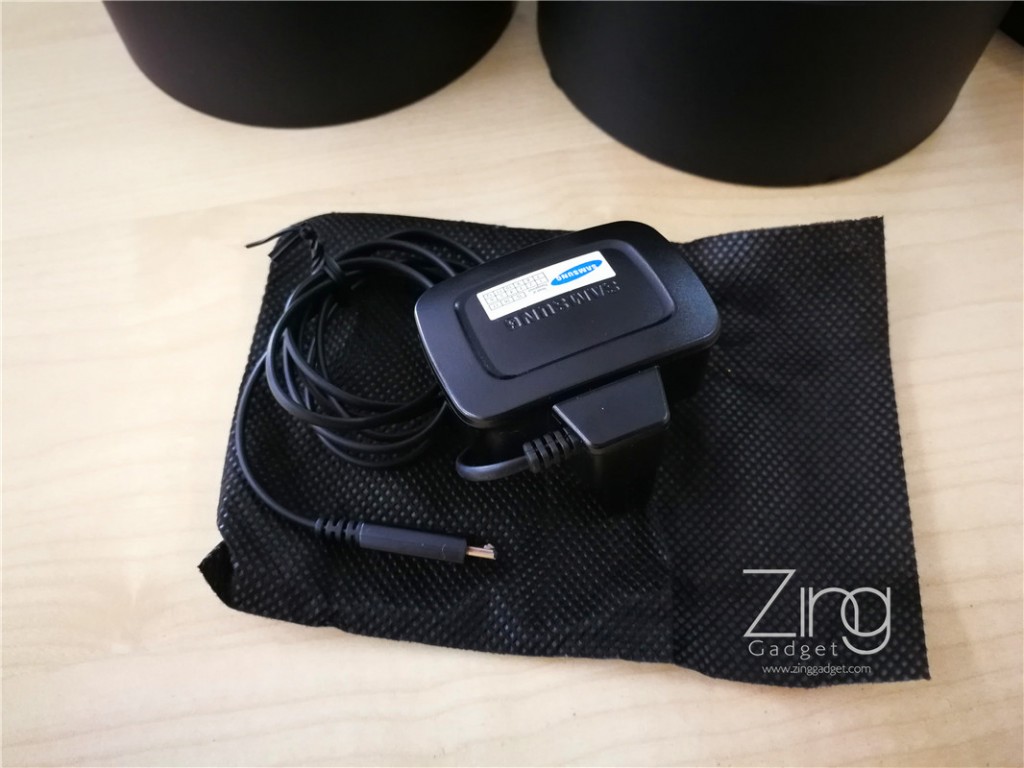 Standard charging adapter is included.
Design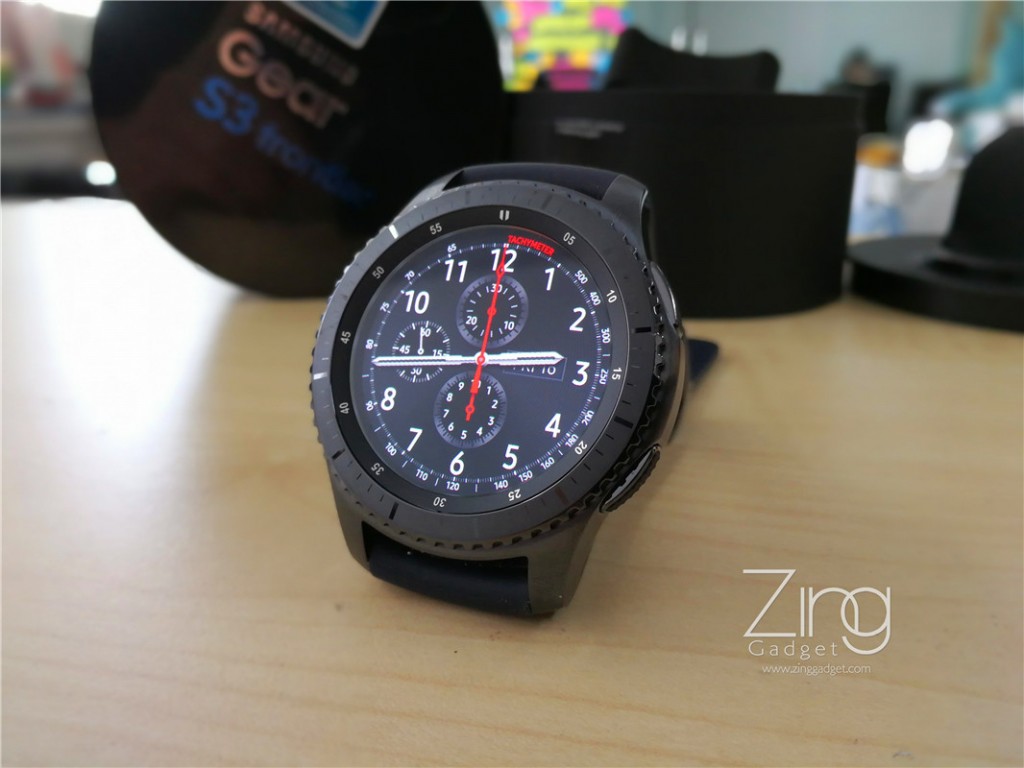 Why do we love its design? The Frontier has a chronograph watch face that looks energetic and vibrant.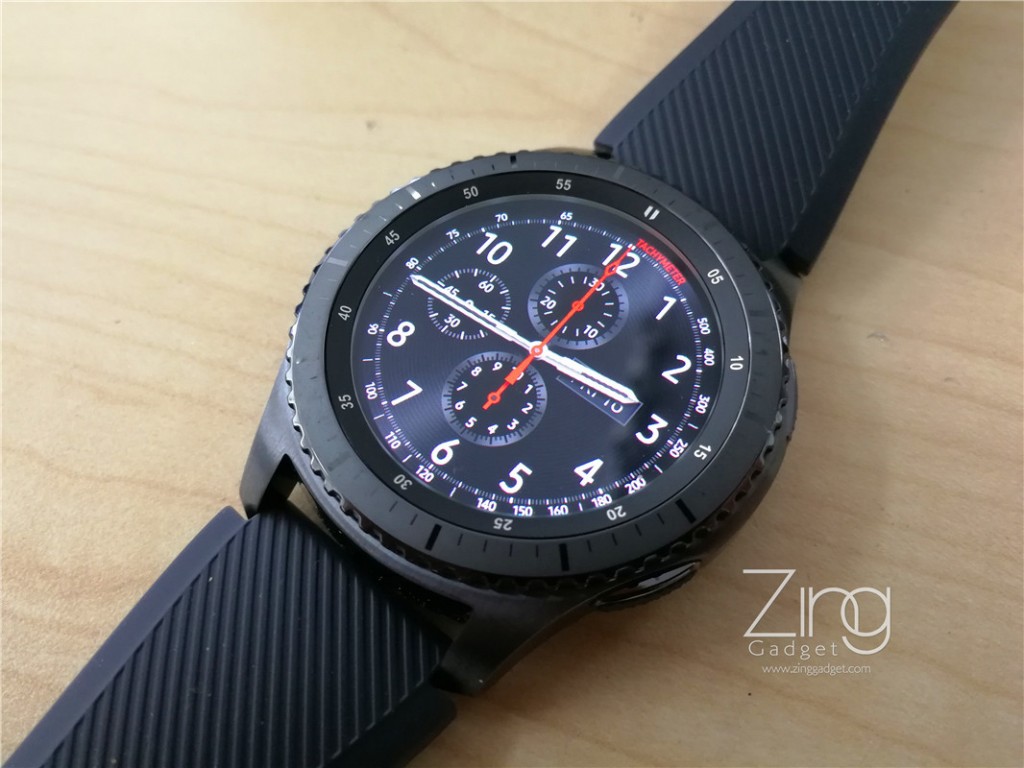 The Gear S3 Frontier further fool us as a standard chronograph watch with its Super AMOLED display.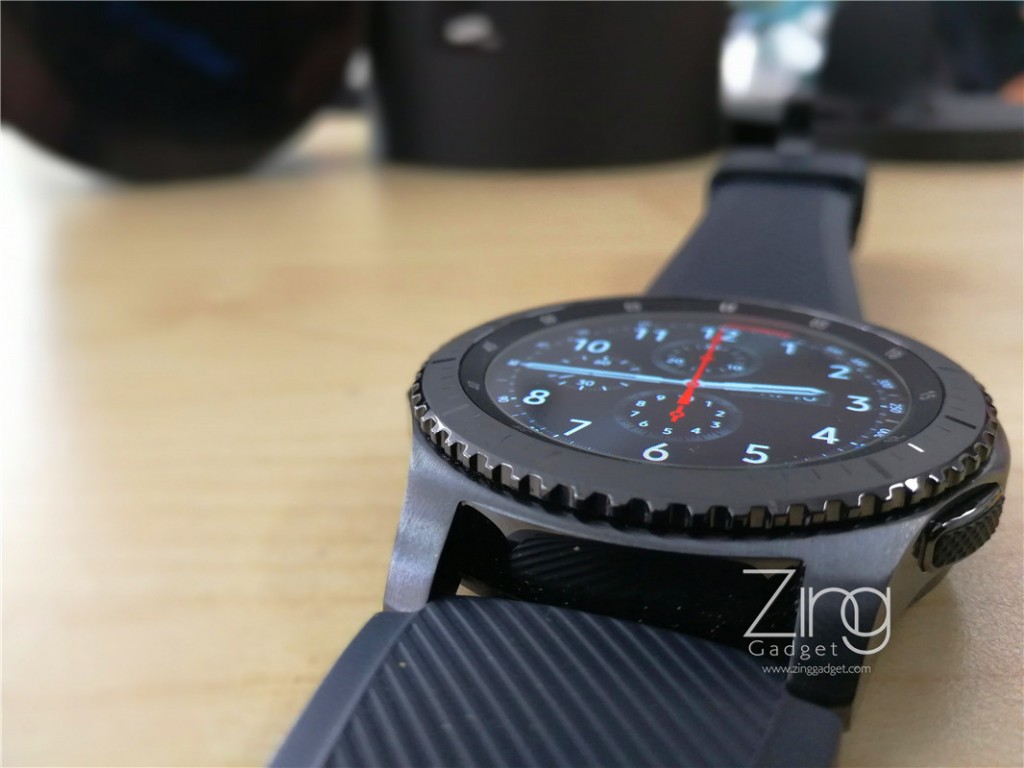 The Gear S3 has a gearwheel rim that rotate much easier than the Gear S2.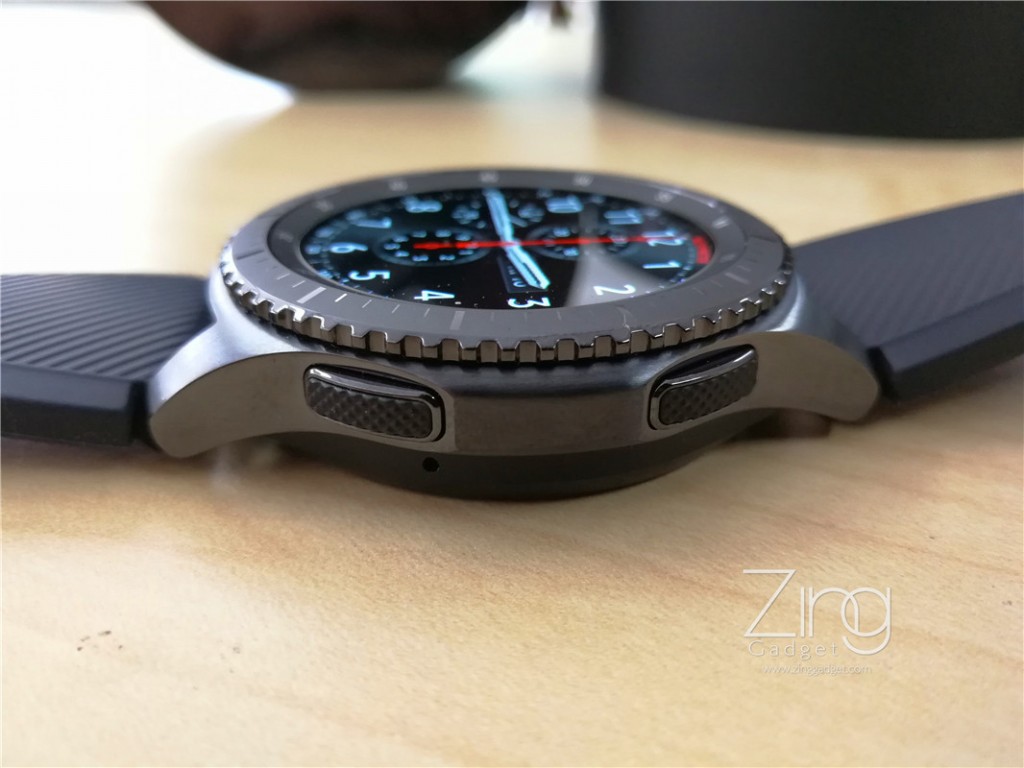 The back/ return button (right) and home button (left) are located at the right side of the Gear S3 frontier surrounded by plastic chassis.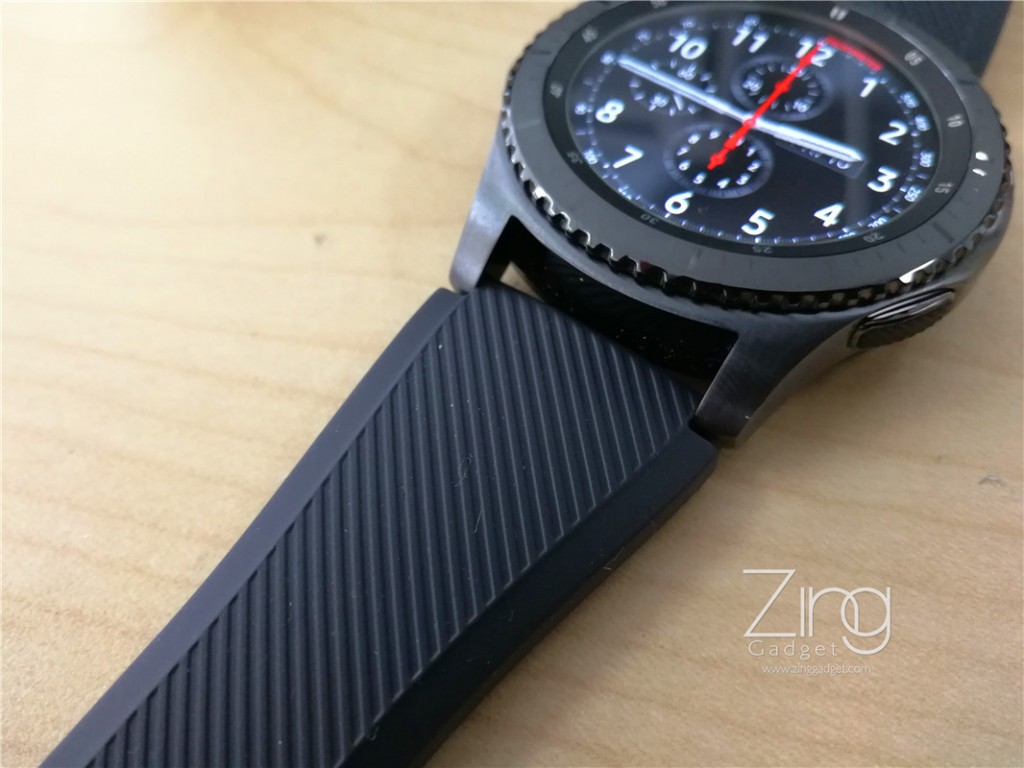 The wrist band comes in 22mm standard size and can be replaced with other band available in the market.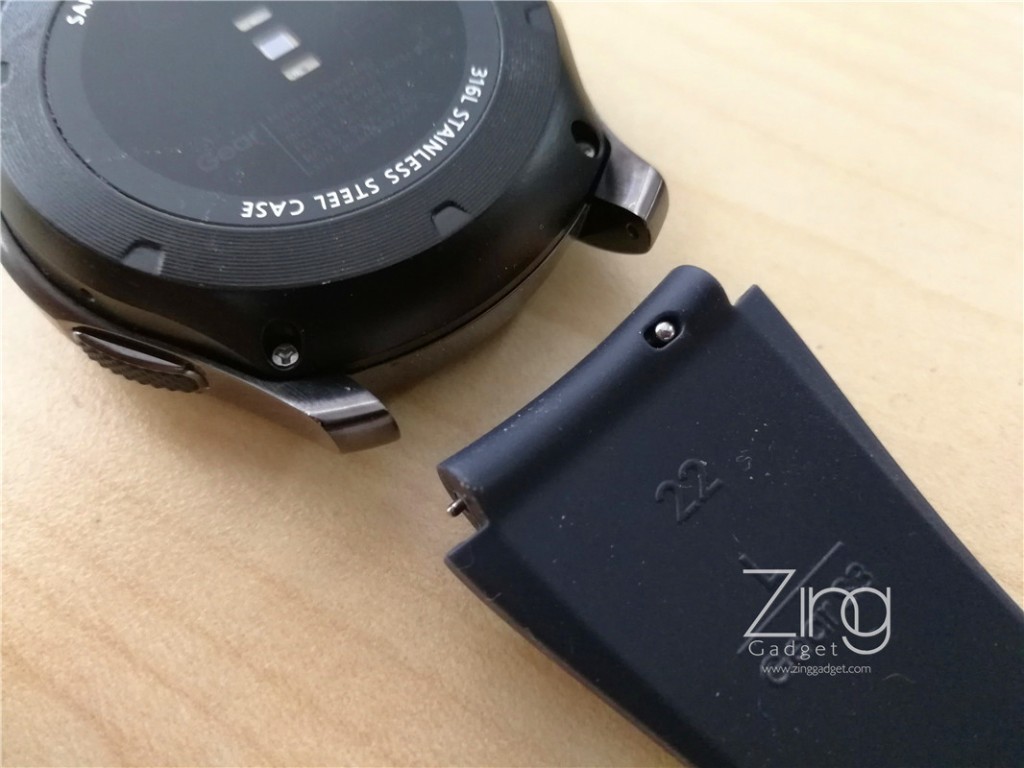 Gently press the button to release the band.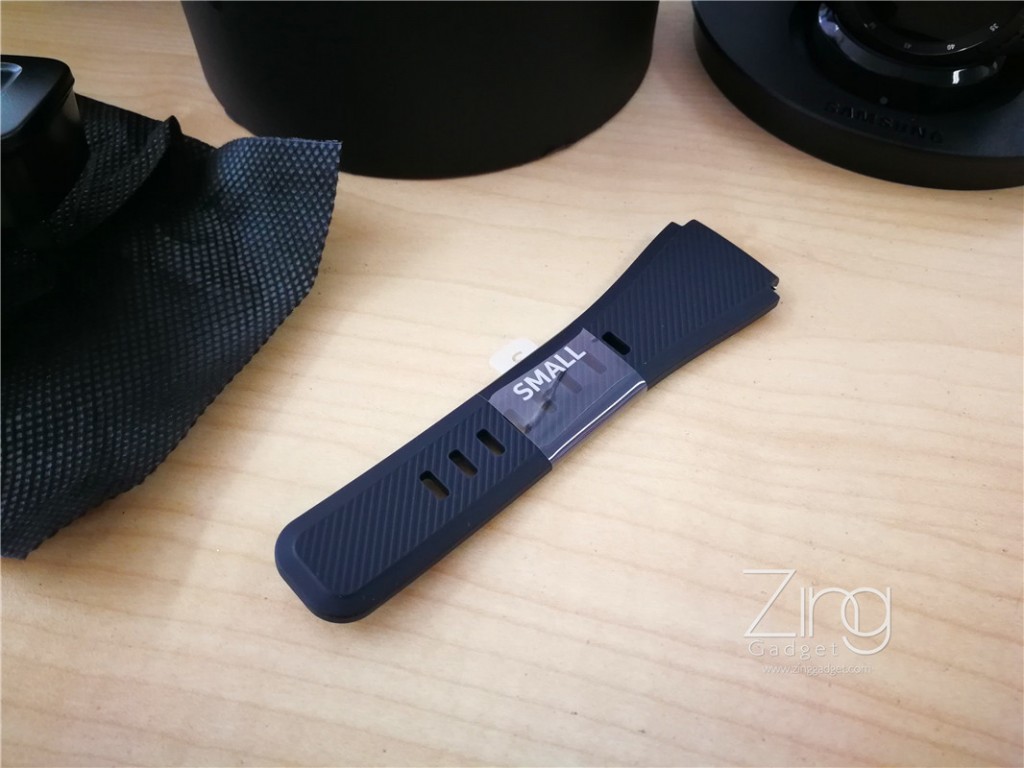 The Gear S3 Frontier also comes with smaller band suitable for women.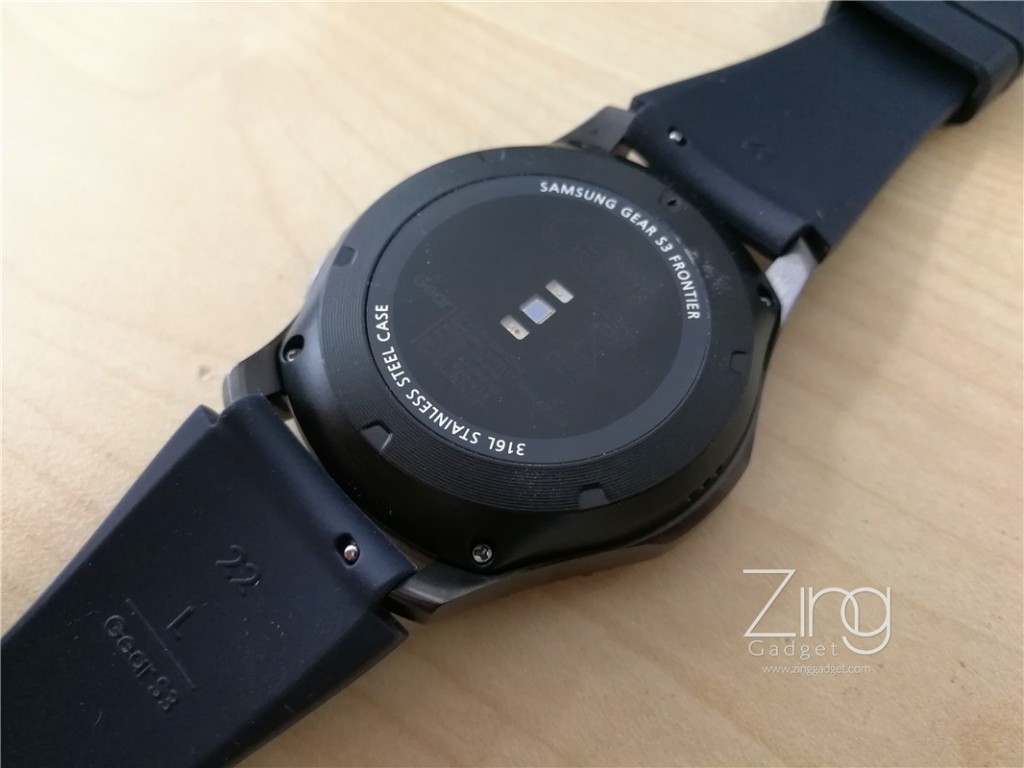 A heartbeat monitor can be seen at the bottom and the stainless steel material enhances the durability of smartwatch towards sweat and water splashes.

Similar with Gear S2, the Gear S3 frontier runs on Tizen OS which can be simple to navigate with.
Conclusion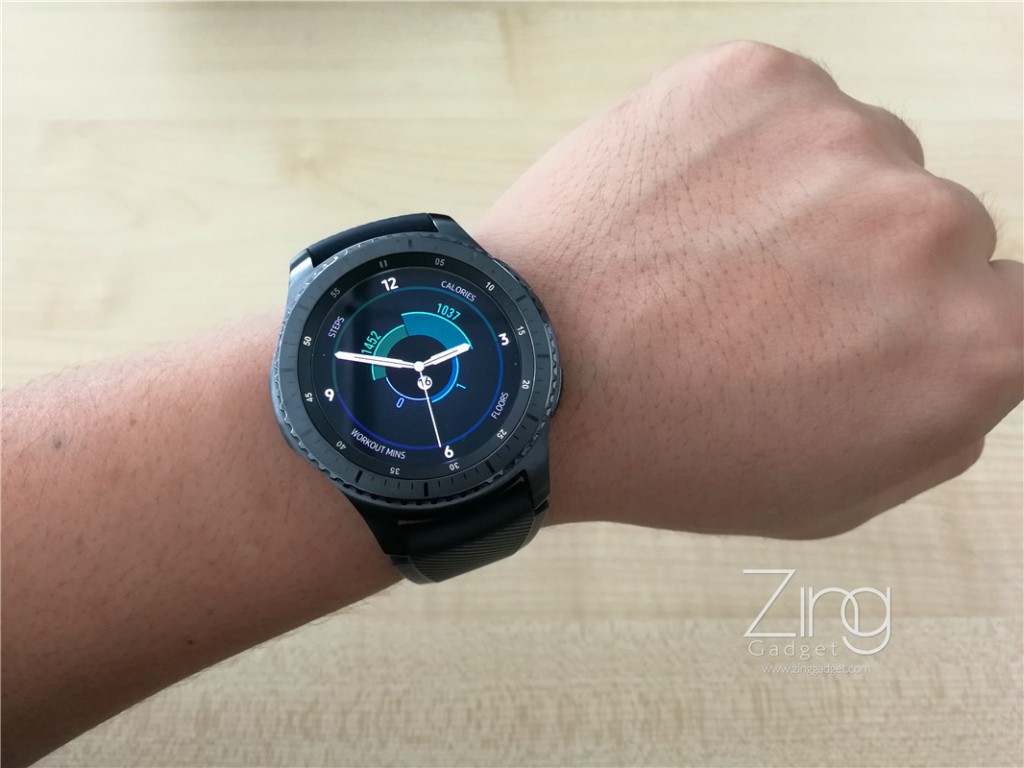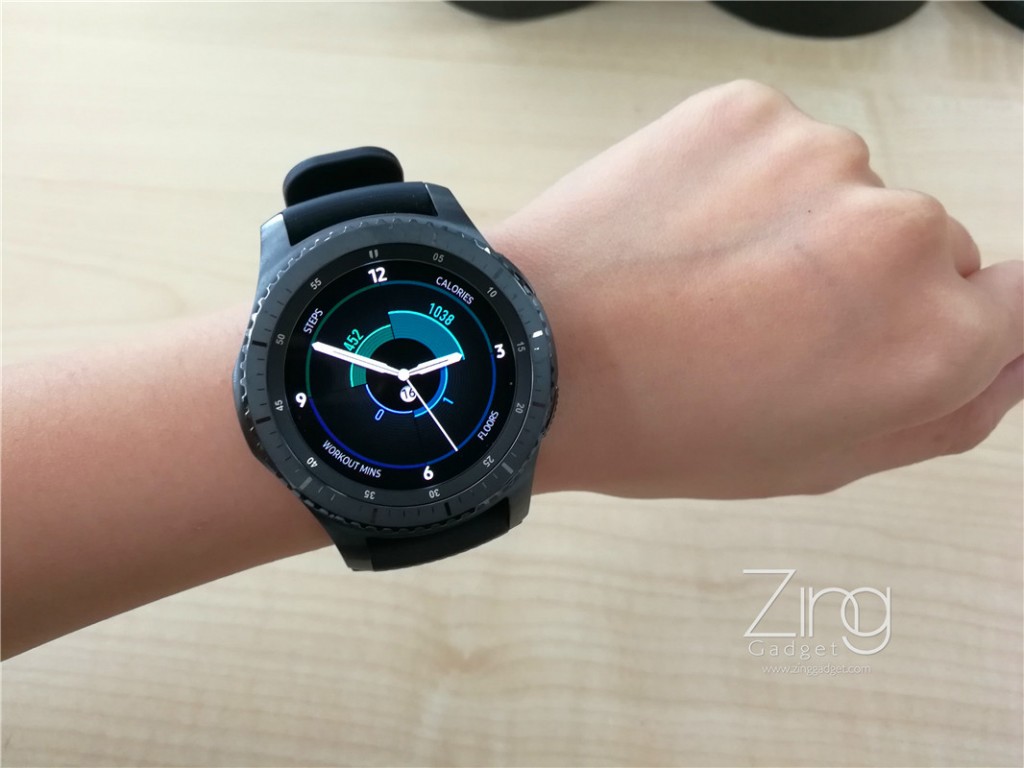 As seen on above, the Gear S3 Frontier with multiple band size is suitable and fits right on man and women's wrist. If the watch size is too big for you, the Gear S3 classic with a smaller display is just for you.