If you find that your PC hard drive is slowly running out of space, it's time to beef up your storage with external hard disk drive! Seagate is currently offering discounts on selected Seagates external hard disk drive with savings up to RM130, cheapest HDD is only at RM189!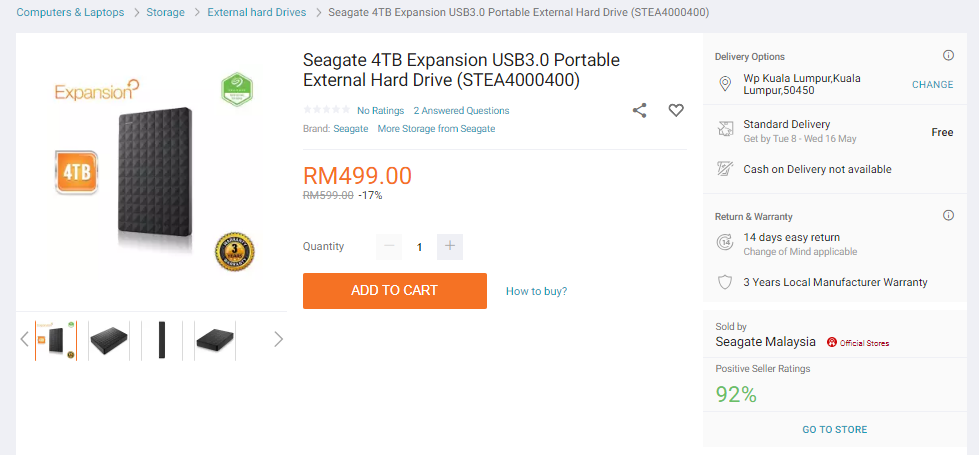 If you are a content creator who requires a large capacity and reliable hard drive, the 4TB Seagate expansion hard drive originally priced at RM599 now comes with RM100 off, for just RM499 today and comes with 3 year manufacturer's warranty!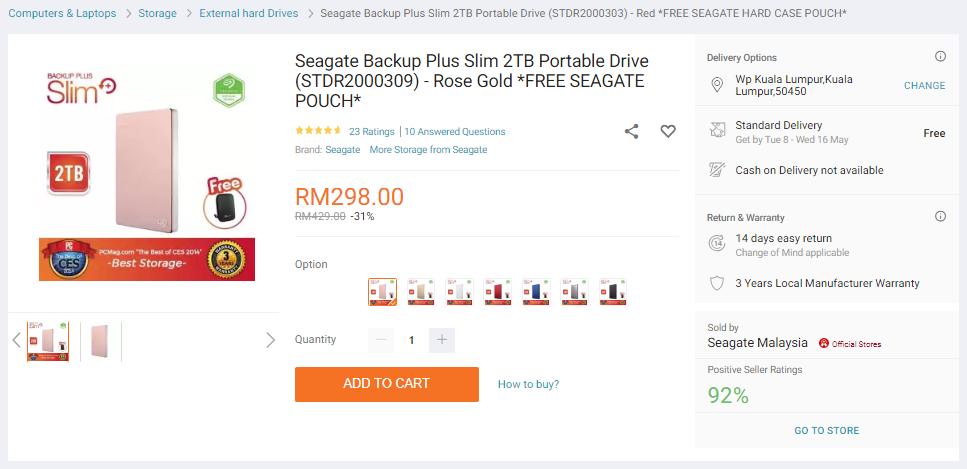 Their 2TB hard drive also comes with a discount up to RM130, with an original price at RM429 now discounted to RM298 along with 3 years manufacturer warranty! It is available in various colour and stocks are very limited!
Various storage capacity from 500GB is also available and entitled for discount during the promotional period, now only at RM189! All models comes with 3 year warranty covered by Seagate Malaysia.