As the Mi 5 has officially launched in Malaysia around mid-June this year, this flagship smartphone is originally priced at RM1549 as listed on its official website and it is now priced at RM1349 after a few months! Besides, each purchase of the Mi 5 comes with a free Mi Band!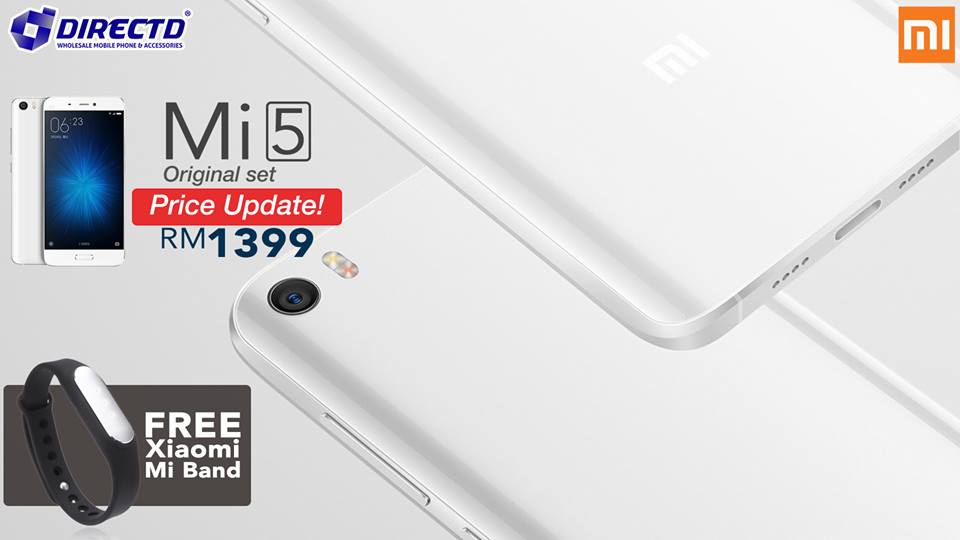 DirectD has posted an update on its Facebook page showing that the Mi 5 is now priced at RM1399 instead of RM1549. Furthermore, the Mi 5 is belong to the original Malaysia set which comes with 1 year Xiaomi Malaysia warranty and a free Mi Band.
Does it fit your budget? It's time to grab it now!
Source : lowyat