Previous the Malaysian government has released the initiative known as "Rangkaian Prihatin" which targets BPR benefactor. This initiative offer premium data quota with the lowest price possible for student and workers to cope with remote learning and working culture.
Yoodo has also offered their "Rangkaian Prihatin" plan to BPR benefactor by offering a new plan that comes with 80GB data for just RM5. It comes with over RM180 bill allowance with RM15 discount for 12 months.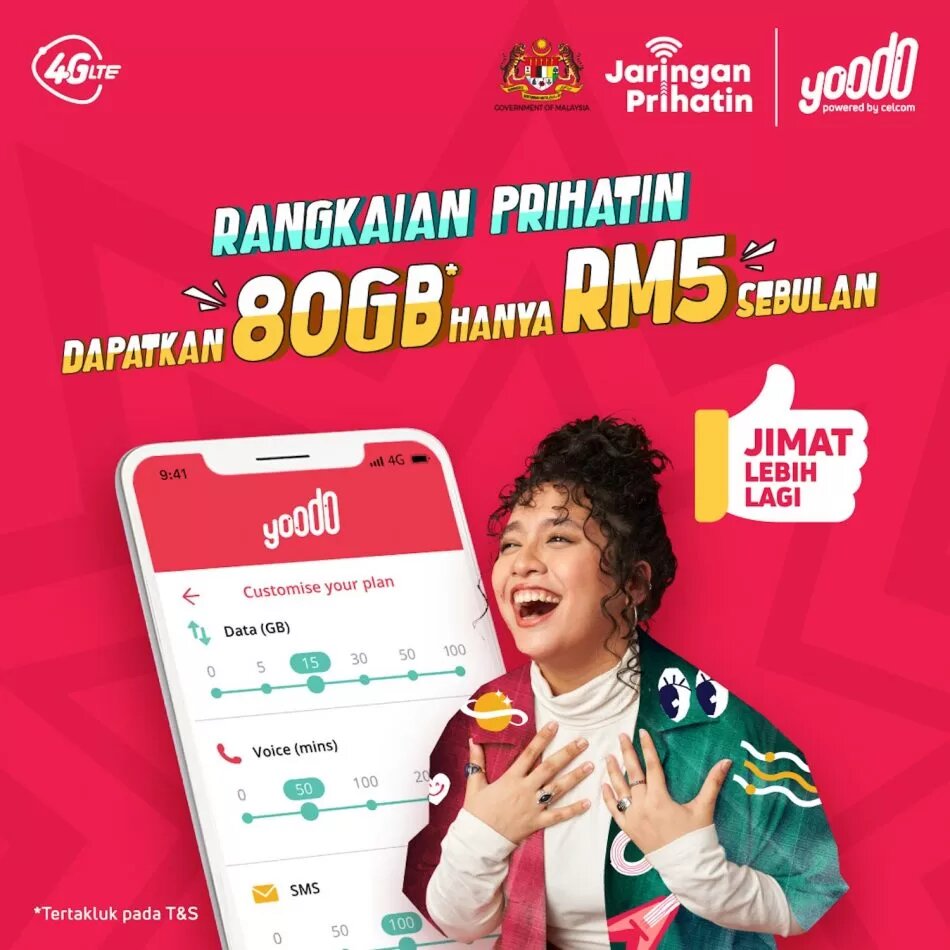 According to Yoodo, user will need to purchase 20GB Prihatin pass for RM20 per month and get extra 80GB for just RM5 extra per month.
The 2GB free daily data is only available for those who get the 20GB Prihatin pass and limited for 60 minutes per day.