Good news to all Digi prepaid users! Apart from launching of the #LebihInternet promotional plan to celebrate the on-going ramadhan, Digi is launching a new prepaid card known as Digi WOW. With a top up at RM15, Digi WOW offers your free 3GB internet quota, RM15 reload value for calls and free international IDD calls to certain countries!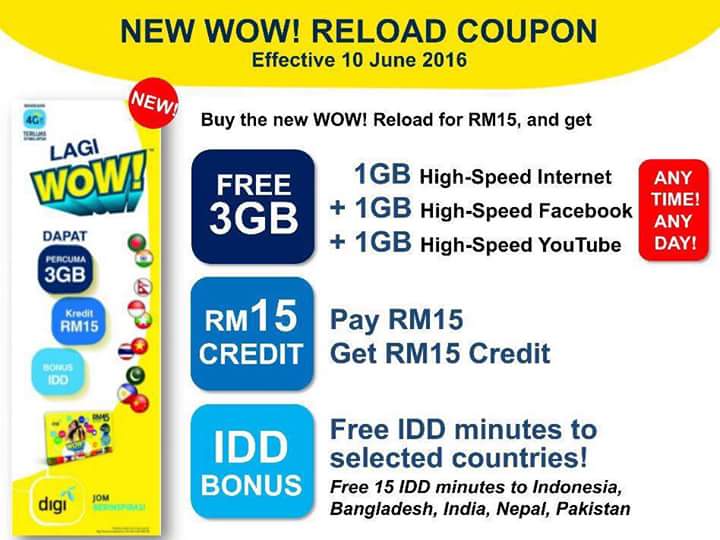 On a side note, the RM15 reload value is valid for 7 days same goes to the free internet quota added. The old WOW card will be updated to the new Digi WOW that offers exciting features as stated above.
We sincerely thanks Jason Tan for providing insider leaks on this Digi news.