When it comes to HP own gaming industry laptop, our first thought may shifted towards the HP Omen with its incredible sleek and stylish look with black and red theme. However, HP does makes a gaming laptop in the Pavilion series which is named as Pavilion 15 Gaming. However, does this notebook able to live up to today demands? Let's find it out!
HP Pavilion 15 Gaming hardware:
Intel Core i7-6700HQ
GTX950M
15.6 inches HD display
8GB DDR3L RAM
1TB 5400RPM HDD
385 x 265 x 28.2mm
2.32kg
RRP: RM4199
System spec

The HP Pavilion 15 Gaming runs on Windows 10 Home edition along with 8GB DDR3L RAM. Although it isn't the latest RAM type but we couldn't expect much more in the Pavilion series notebook.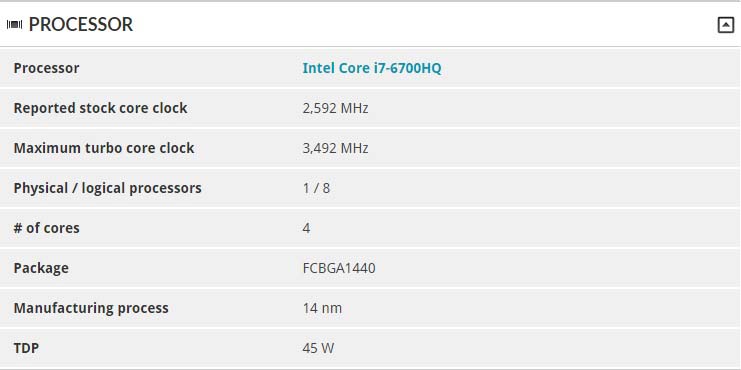 The processor on the other hand are pretty decent. It is the 6th generation high performance Intel Core i7 processor with clock rate up to 3.5Ghz!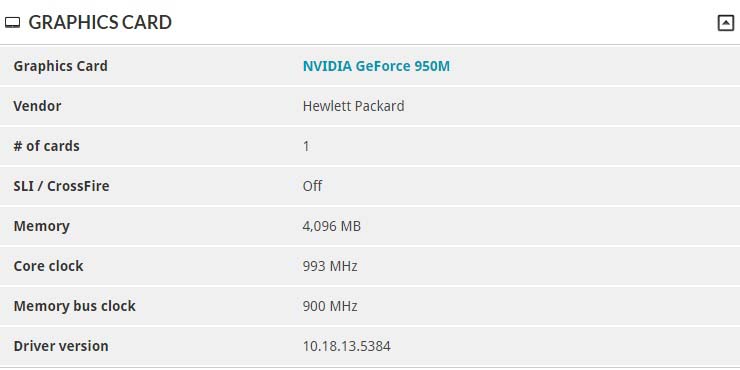 The Nvidia GTX950M is classified as mid-range graphics card but it is able to cope with recent game at HD output.
Design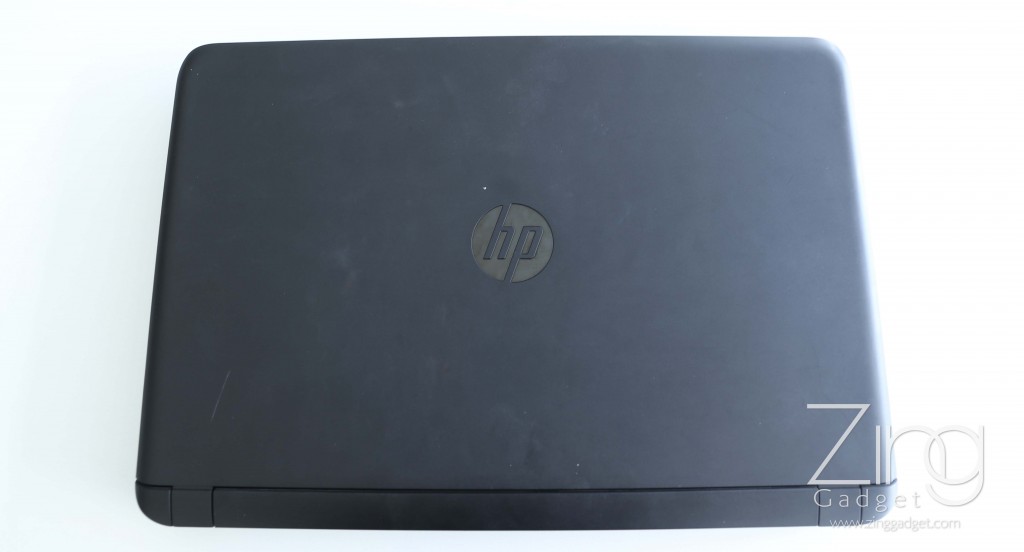 The HP Pavilion 15 Gaming has a conventional build with no special aesthetic effect. However, the top of the cover has a decent matte finish that feels and hold great. It is still pretty sensitive towards scratches.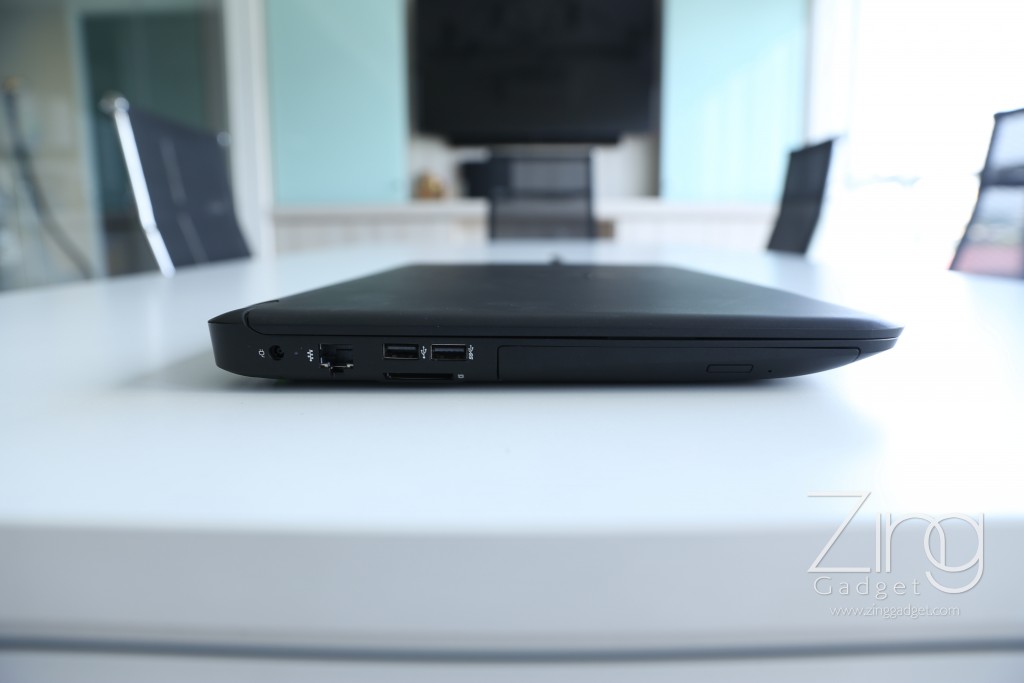 The second thing that we notice that it is somehow bulky and it is pretty common for the class of gaming laptops. The left I/O ports are RJ45 ethernet ports, 1 USB 2 port, 1 USB 3 ports and DVD ROM drive.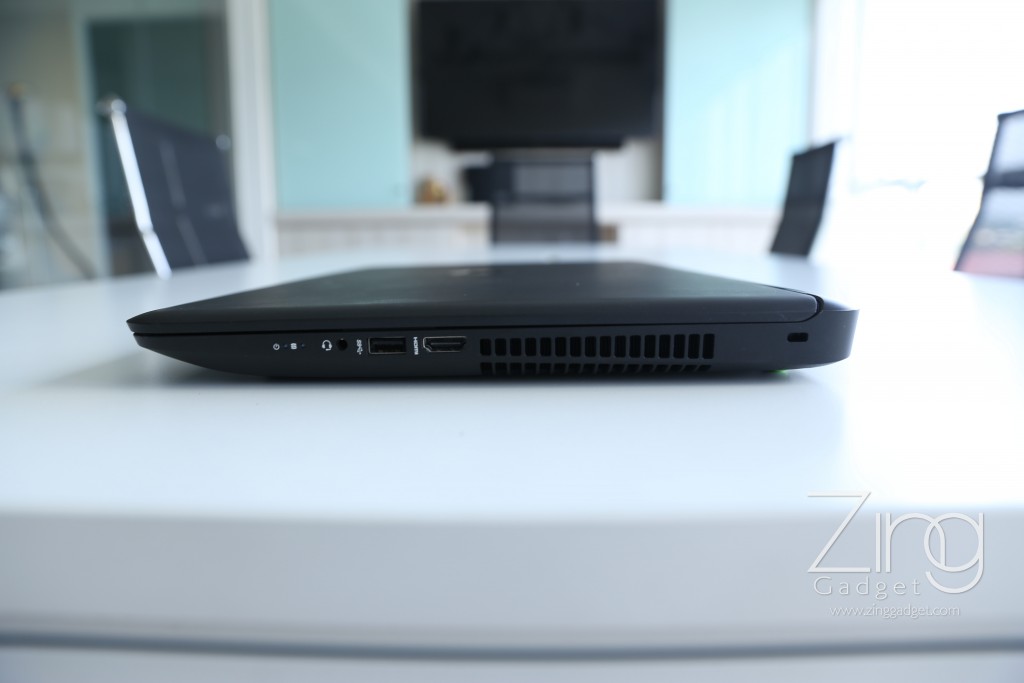 The power inlet, HDMI port, USB 3 port, earphone and microphone jack and HDD indicator light is located at the right. It is also worth to mention that the heatsink located at the right also causes unwanted heat on hand with the use of mouse (right handed) especially during gaming.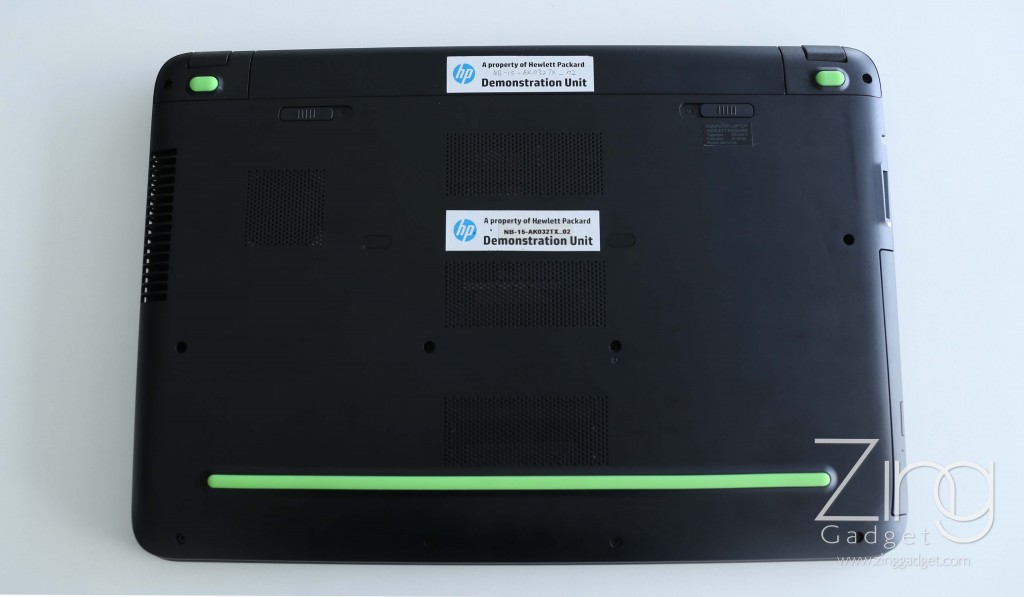 While most outer cover remains dull black, a light green rubber grip does provides a refreshing look at the bottom. The bottom cover is a single lid which covers up all hardware and all the other hooks. Another honorable feature to mention is that this laptop does features removable battery!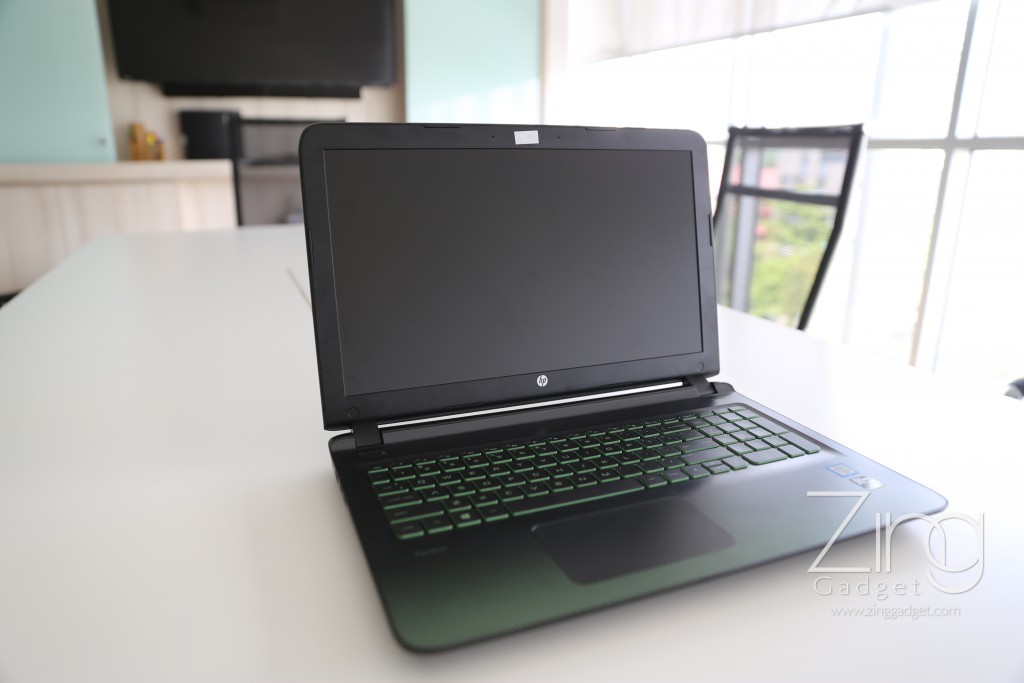 The 15.6 inches HD display is pretty big with acceptable bezels on the left and right. The power button is located on the top right corner and it comes with a full size back lit keyboard! The matte finish further enhances the typing experience as the travel distance of the keys are suitable and ergonomic but they keypad with a matte finish is a big no!
Performance
3D Mark Fire Strike Extreme


PC Mark 8 Creative Conventional 3.0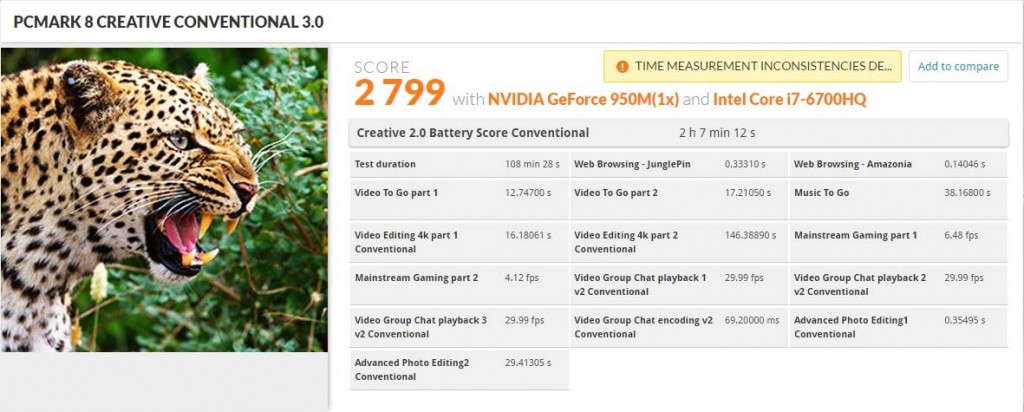 Cinebench R15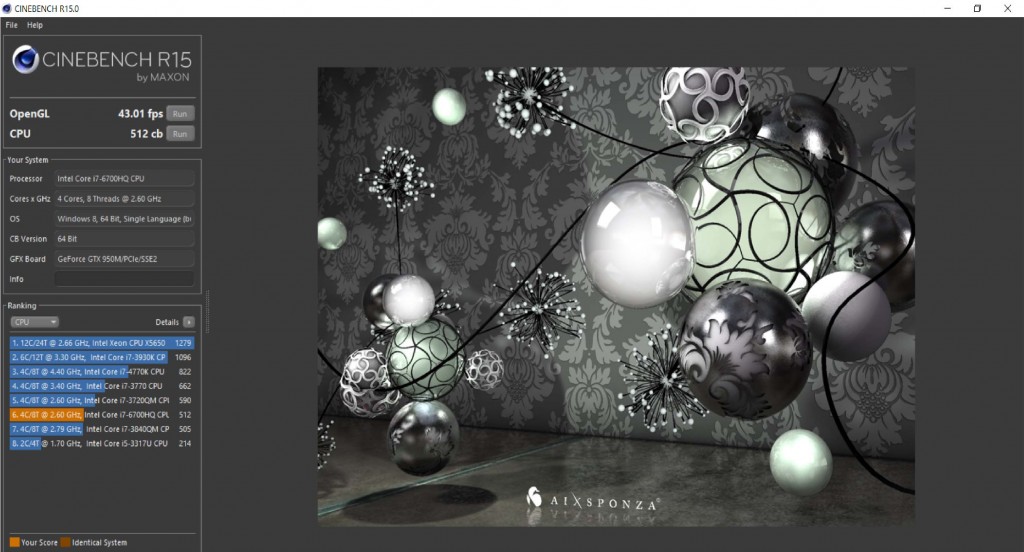 Heaven Benchmark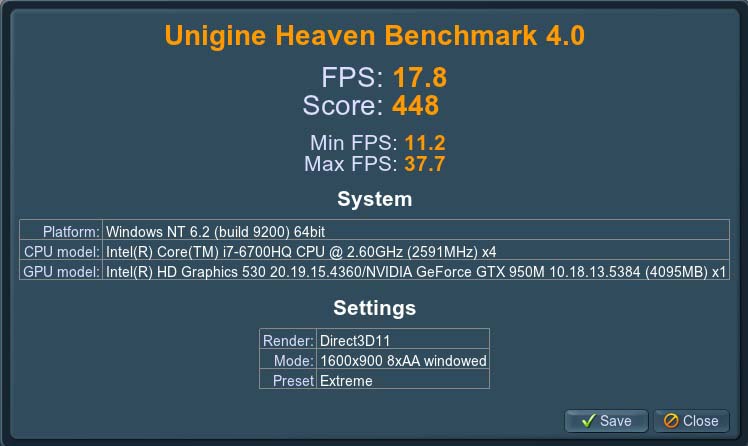 These benchmark scores are considered as decent mid-range gaming laptop as it is powered by mid-range GPU and an Intel Core i7 processor. Recent tittles in reduced resolution or older tittles at highest setting might still be possible and fluid to play with but recent tittles with maximum settings could suffer from heavy loss of frame rate.
Thermal management
Our gaming test shows that the hardware can reach to temperature at 70 degree Celcius which is pretty normal for a laptop under heavy stress. Normal usage temperature is around 50 to 60 deg Celcius which is acceptable.
Gaming experience
Dota 2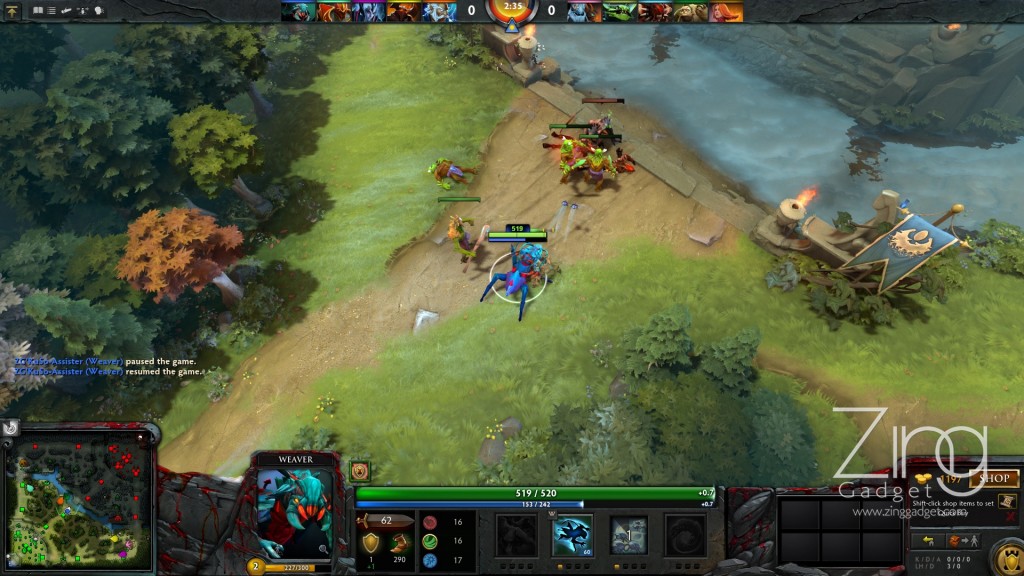 League of Legends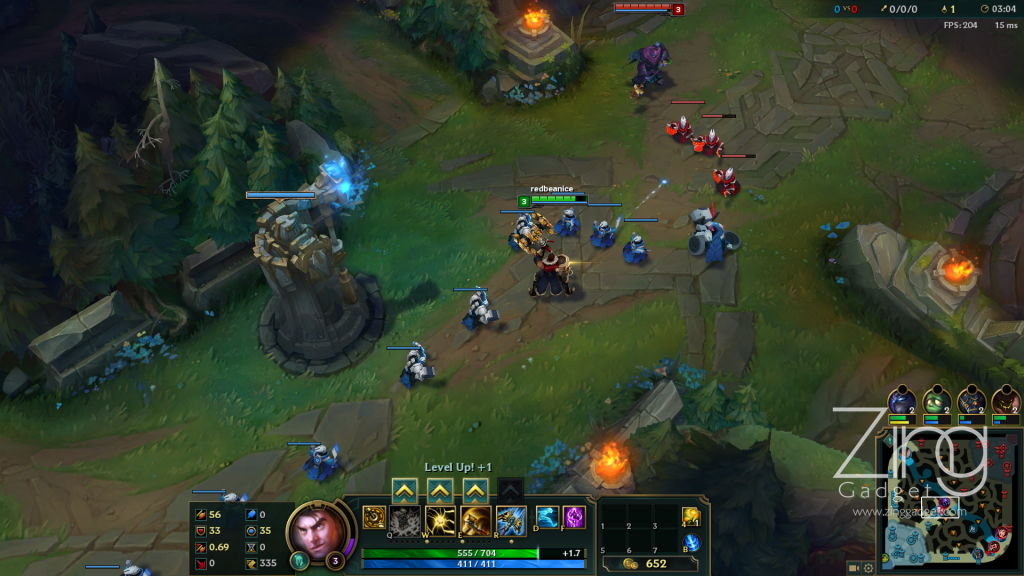 Since both games doesn't consume as much GPU as other recent AAA titles does, these games runs exceptionally smooth with 60fps or above.
Battery test
The HP Pavilion can only endure around 1 hour and 25 minutes of normal usage before the battery went completely flat. During this time period there isn't any gaming or any GPU intensive activity and hence it's good to keep your laptop charged during games.
A single full recharges requires 2 hours and 11 minutes which is still pretty decent too.
Conclusion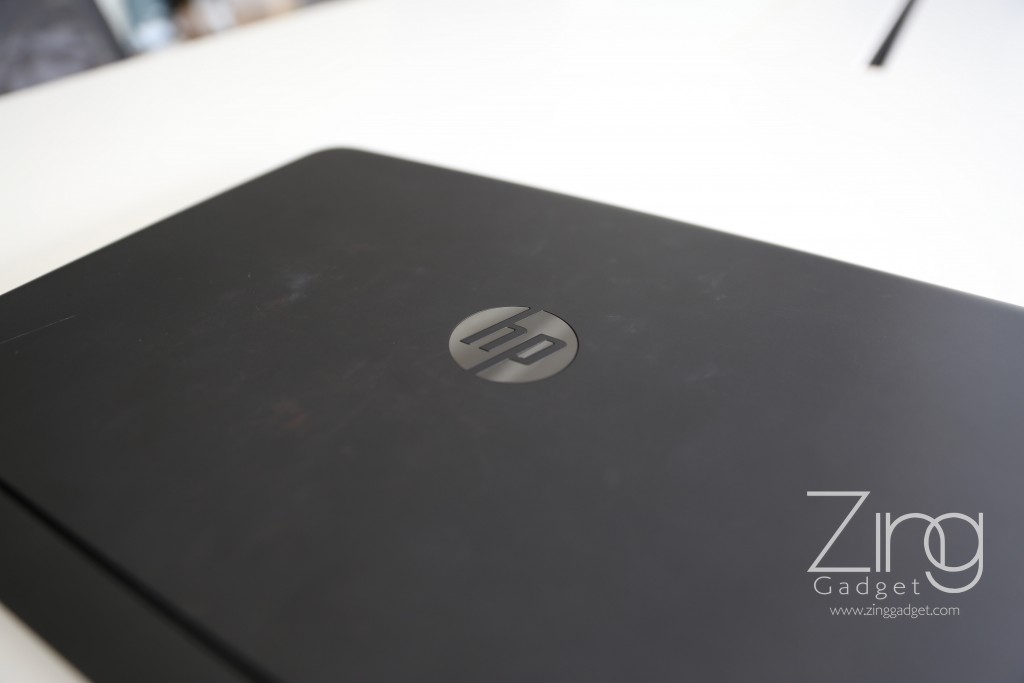 The HP Pavillion 15 Gaming is a decent laptop be it for games, although it does not comes with high end mobile GPU like the GTX970 or 980M and neither it was thin and light. However, this laptop is able to get your game play well at decent resolution with a smooth framerate if you tweak some of the settings before going "Full Ultra".
On the other hand, while this laptop is slightly bulky but the matte outer layers makes gripping and decent experience. If you are looking for a mid-range gaming laptop, the HP Pavilion could suit you if it fits inside your budget.